How to Track Boost Mobile Phone
Mobile phone tracking is a feature that exists on many devices. However, not all phones come with the same features. You can download tracking software onto your device to help you keep track of it.
There are many ways to track your phone, but we will focus on how to track a Boost mobile phone. Tracking your Boost mobile phone has never been easier. You can track your mobile even if it's been lost or stolen. Mobile phone tracking is easy if you know where it is, who has it, and what number to call or text.
Part 1. How to Track a Lost or Stolen Boost Mobile
When you're with a wireless company like Boost Mobile, your phone service won't be available wherever you go. And since Boost is a pre-paid wireless carrier, you can't track your phone if it goes missing.
How, then, do you know where your phone is at all times? While many excellent third-party apps can help locate lost phones, they don't work with Boost Mobile because the phone doesn't have tracking software built-in. If you want to know how to track Boost Mobile phone and keep tabs on it at all times, read on for some helpful tips and tricks.
1Boost Mobile Tracker + Safe & Found
Safe & found is a tracking app that use to track Boost mobiles. Parents also use it to monitor their children's mobile phone activity. Safe & found will help you find your lost or misplaced mobile device, as long as it has a working battery and can be tracked by GPS. Safe & found has an easy-to-use interface with a colorful design that makes it simple for anyone to use. Our intuitive search feature lets you quickly locate the device you need.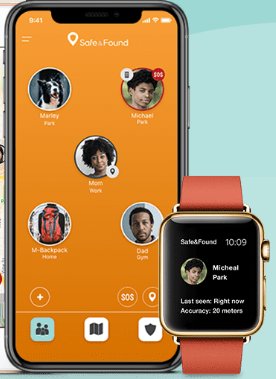 Features
Provides real-time location: The Safe & Found app tracks the location of your loved ones in real-time and shows them on the map. You can also follow the location of anyone else using your device by tapping on a number, which will lead you to their real-time location.
Parental Control: You can restrict or enable mobile usage for your kids or family members. You can even select which apps they can use on their own devices. If you want to know where they are, you must set up a tracking alert for them and get notified when they are near you or someone else who has been permitted to receive signals from the app.
Remotely locate, lock and reset your Boost mobile: And if you need to reset a device password remotely, enter it in the app, and it will be done automatically without requiring any technical knowledge whatsoever.
2Track a Boost Phone Via the Web
AccuTracking App is used to track Boost mobile and OBD2 pluggable tracking devices for vehicle diagnostics. If you want to track Boost mobile via the internet, you must download the AccuTracking App on your smartphone.
It is a free, non-invasive tool for car enthusiasts that allows you to track your car's performance on the road and in the garage. Use AccuTracking to monitor your car's fuel economy, speed, acceleration, engine temperature, and oil pressure.
It provides real-time vehicle data through its web portal or smartphone app installed on your mobile device. You can use it to monitor your vehicle's performance in real-time, so you can make informed decisions about how to maintain or improve it.
3Google Android Manager
You can use Google Android Manager to track Boost mobile phones if you have linked a Google Account. The manager will keep track of all the phone information and services.
Google Android Manager is a handy tool for people who want to keep track of their Boost mobile phones. It can help you get back in touch with your lost or stolen phone and find out where it is located if it gets lost or stolen.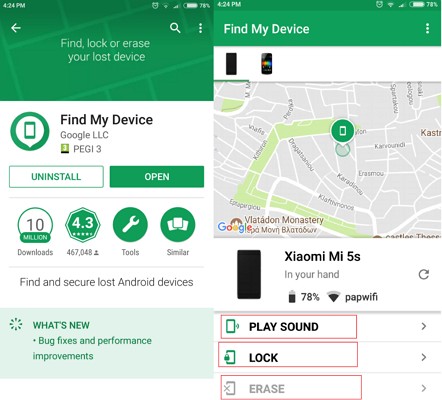 You can follow the steps to find your mobile;
Step 1. Login to your Google Account and open a new browser tab.
Step 2. Type "Find my phone," and then you will find an option to find your phone.
Step 3. To find a stolen phone on Google Maps, it may ask you to log in again to your Google Account for verification.
4AirDroid Boost Mobile Tracker
AirDroid Boost Mobile Tracker is the best parental control and Boost mobile tracking app. This app allows you to track the location of your child's Boost mobile device in real-time, as well as monitor their mobile data usage and an internet connection.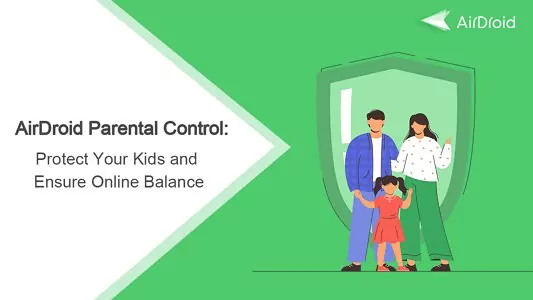 It also allows you to manage screen time, block certain apps on your child's device and even mirror their screen so you can check what they are doing in real-time.
Other Features:
Geofencing alerts: This feature will allow you to set up a virtual perimeter around your home or office so that when the phone leaves this area, it will alert you immediately.
Synchronize SMS and notification: You can use the app to synchronize SMS and notifications between smartphones so that you will receive all incoming messages, e-mails, and calls from your kid.
Instant alerts: You can set up instant alerts for any specified phone number by entering it into the app's settings.
5Phone Service Provider
You can use Boost Mobile to track your phone with the help of services provided by the company. However, you must have an account with Boost Mobile before you can track your phone with its use.
Tracking a lost or stolen phone using a Boost Mobile account is relatively straightforward. You must visit Boost Mobile's website and sign up for the service. Then you can track your lost or stolen phone using Boost Mobile's service.
Part 2: Boost Mobile Order Tracking
Let's discuss questions regarding Boost mobile delivery and online order tracking.
1What Shipping Does Boost Mobile Use?
Boost Mobile uses FedEx, UPS, and USPS as their shipping carriers. FedEx is the preferred carrier for Boost Mobile. It is because of their low pricing and fast delivery times. UPS is another option for Boost Mobile and can be used for shipping other than mobile devices that are over 15 pounds in weight.
USPS is available for customers who want to use their courier for their shipment. This service does not come with insurance but offers more flexibility regarding how long your item will take to arrive at its destination.
2How Long Does Boost Take to Deliver?
Boost mobiles ship orders within the same day (order before 11 am), and the rest of the orders are shipped within 1-7 business days, depending upon your location. Metro areas will receive their Boost mobile within 1-3 business days, while regional or remote areas will get their order within 5-7 business days.
3How Can I Check on the Status of My Order?
As soon as you place an order on Boost mobile, you will receive a reference number. You will use this reference number to track the Boost mobile order. Visit their website and enter the reference number after logging into your account, and the website will show your order details.
Part 3. How to Trace Phone Calls with Boost Mobile
The Boost My Mobile app lets you track your current balance and recent calls. In the Boost My Mobile app, you need to sign in with your Boost account, and there will be an option under balance summary where you can easily find all your call summaries.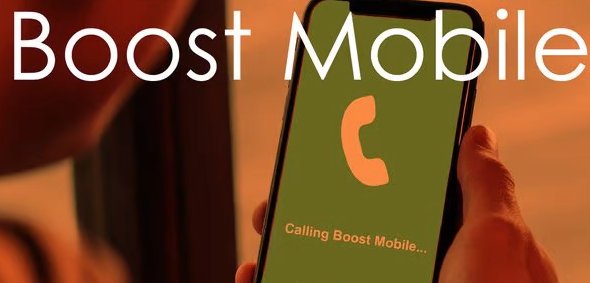 Steps to Trace Phone Calls with Boost Mobile:
· Sign in with your Boost account
· Click on the Balance Summary option for your mobile number
· Select Phone Calls from the list of options on the screen under "Usage History."
Part 4. Why Would You Use Mobile Tracking?
Mobile tracking is a great way to save from mobile theft. It is one of the most effective methods to protect your devices and data from unauthorized access.
Mobile tracking allows you to monitor your phone if it is lost or stolen. If someone has your device, you can track its location and check if it has been turned on and its status (such as whether it is charging or otherwise connected).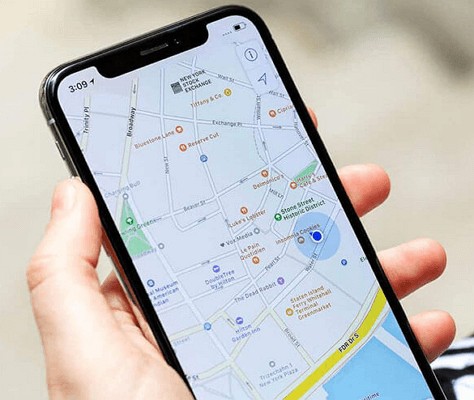 Mobile tracking enables you to monitor your employees' phones and detect if they are misusing them by monitoring their locations. You can make it either through GPS tracking or by using geofences.
GPS tracking is the most accurate and reliable way to track a mobile device. The drawback is that it requires the device to have a SIM card. On the other hand, geofencing works without the need for a SIM card and works with any smartphone regardless of whether it has a SIM card.
Conclusion
As a result, you should not worry about how to track Boost mobile phones as they are easy to get lost. Following the tips mentioned above, you can find your missing phone or track your new order in no time.
Hottest Question Related to Boost Mobile Tracking
Can I Track a Phone on My Boost Account?
Yes, you can easily track a phone on your Boost account using the AccuTracking app designed by Boost mobile. Boost mobile has developed its application to track devices or phones. The application is called AccuTracking.  After downloading and installing the application, you need to log in with your credentials to begin tracking. To track a device, open the app and type in the phone number you wish to track. The application will guide you through the process of tracking.
Does Next-day Shipping Mean Next-day Delivery?
Next-day shipping means the package will be delivered within 24 hours of placing the order.
Does Boost Ship on Weekends?
Yes, Boost mobile ships on weekends. Boost mobile has different timing for weekends, but the order is processed on the same day if placed before 12:00 pm.
What Happens If I Lose My Boost Mobile Phone?
It will be a big problem if you lose your Boost Mobile phone. You will not be able to use your phone, and you will not be able to use the data on it. It can harm someone who uses the internet for work or school. The most important thing is to keep an eye on your phone, and you can follow the above steps to track your Boost mobile. 
Was This Page Helpful?