What Is APKPure and Is It Safe to Download Apps from It?
Software is key to using your mobile devices. Hence, you must get them through the two most popular app stores; Google Play and Apple App Store. However, there are several other online stores for getting apps. Some popular examples of these apps are Samsung Galaxy Store, Aptoide, Amazon Appstore, Opera Mobile Store, Etc., and APKPure. It is best to ensure they agree with privacy and security rules before picking any of these stores. Additionally, app stores tied with major corporations are often more reliable. In this article, we want to consider if APKPure is safe for users.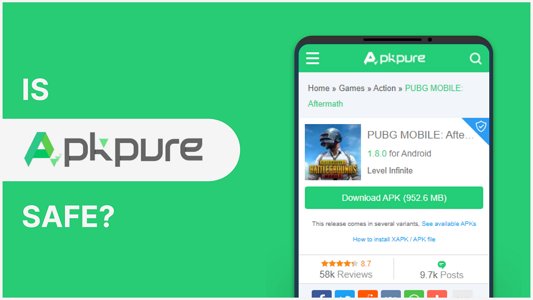 Part 1. What Is APKPure?
APKPure is an online platform for downloading mobile applications, files, and games. It was launched in 2014. And apps on this platform are for Android and iOS devices. Hence, they can provide open-source software for phones, computers, and smartwatches. Open-source packages are software developers release for others to use, examine, edit, and redistribute. Hence, internet users can find restricted and discontinued software on APKPure.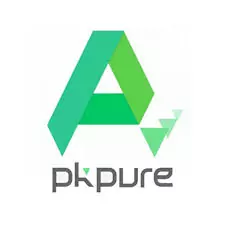 One of its benefits is that you can find older software versions unavailable on Apple's App and Play Store. Likewise, apps that are prevented in certain regions are available on the platform. The issue with this platform is that users are vulnerable to malicious apps and corrupt developers because there is no security vetting for apps. Therefore, hackers can exploit the apps downloaded from the platform to access your details and perform other cybercrimes. Another downside of this app is that it does not safeguard kids against age-restricted apps. These apps can start targeting them with ads or tracking their location for physical abuse or kidnapping.
Part 2. Is It Safe to Download Apps from APKPure?
You need help to get a straightforward answer to this question. APKPure is an unofficial platform for downloading apps. Hence, there is no 100% safety guarantee on the apps gotten from it. However, the app officials claim to verify apps before they are published by confirming the cryptographic signature of the original software. Unfortunately, this safety measure does not prevent malicious bugs and the vulnerability of old app versions.
For instance, there was an event in 2021 when malware flooded Android users. Huawei AppGallery was the main target of that attack. But, like APKPure, they also had a thin security measure and worked with the developer's cryptographic signature for app verifications. Hence, Google Play Store uses Google Play Protect to protect its users from malicious apps. Moreover, this security tool is backed by machine learning technology, allowing it to adapt and improve.
Part 3. How to Block Your Kids from Installing Inappropriate Apps from APKPure
If you want your kids to avoid being exposed to malicious and inappropriate apps on APKPure, you can block the website on their phone through your phone. Also, you can block those inappropriate apps directly. AirDroid Parental Control is the recommended app for you. Below are some features of the app for blocking APKPure and other apps.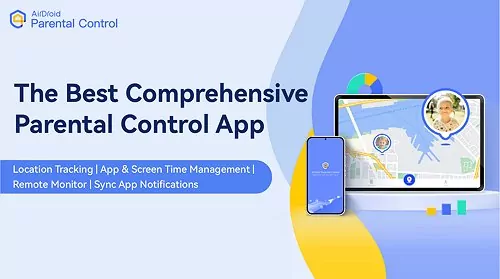 Block or restrict specific inappropriate apps and new apps.
Schedule time for your children to access certain apps.
Get instant alerts when your children try to open blocked apps or games.
Lock all apps on your cell phone or tablet with one click.
Monitor social media apps' notifications, such as Facebook Messenger and WhatsApp.
Cast your child's Android device to your phone for live monitoring.
Remotely watch and hear your kid's phone surroundings.
Track your kids' location in real-time and check location history in the timeline.
How to Block Inappropriate Apps' Installation
Download and Install AirDroid Parental Control App on your device.
Launch AirDroid Parental Control on your device, create an account, and log in.
Download AirDroid Kids on the target phone. After installation, launch AirDroid Kids.
Enter your pairing code to bind the two devices and set up the necessary settings on the phone.
Now, you can block new app installed if you recieve notifications that your kids have downloaded inappropriate apps from Usage Limits.
Bonus. How to Download and Install Apps from APKPure
Downloading an app on APKPure is more complex than on Google Play or Apple App Store. Hence, follow these steps to download and install an app from the APKPure website and app.
Download the APKPure app from the official website: m.apkpure.com.
The APK file you just downloaded will be saved in your default download folder.
Click on the file and install it. Launch the app.
Click on the hamburger/Menu icon or Me button.
Navigate to the software you want under Games or Apps.
Tap the INSTALL button to download and install the app.
For the first installation, your device will likely question the installation's source. If so, enable Unknown Sources in your phone Settings – Device administration.
The Bottom Line
This article has provided detailed APKPure reviews for mobile device users using the App. The app is undoubtedly advantageous because many restrictions exist on Google Play and Apple's App Store. In contrast, the absence of major security restrictions leaves users vulnerable to malicious bugs and individuals.
Hence, it cannot be outrightly confirmed that APKPure is safe for all users. Because your kids may be exposed to inappropriate apps from this platform, you can use AirDroid Parental Control to block the apps or the unsuitable ones from APKPure.
Hottest Question Related to APKPure Safety
Q 1. Is APKPure Legit?
Yes, it is a legitimate source for getting apps and games. There have not been many complaints about the app or website in any forum. However, it remains an unofficial software source, which makes its app users prone to malicious apps and cyberattacks.
Q 2. Is APK Download Legal?
Yes, it is legal to download APK files. This software installation method was introduced as an alternative to Google Play and Apple's App Store if they become faulty. However, this method includes access to pirated, restricted, and cracked software, which is illegal.
Q 3. Is APKPure a Virus?
No, APKPure is not a virus. However, it is liable to be used to share software with viruses because of its fragile security. A virus can easily be attached to apps on the platform and installed on one's device.
Q 4. Are APKPure Apps Cracked?
Yes, APKPure apps are cracked. However, not all apps. To crack an app means to modify it by disabling or removing undesired features. For example, one of the features of the software that is often modified when cracking is the copy protection feature. This feature allows apps to be sent without proper authorization.
Was This Page Helpful?