Top 10 Free Phone Monitoring Apps for Android Phone and Tablet
Are you able to picture your life without your smartphone or tablet today? No? Today, our phones do so much, from communication, texting, and web browsing, to conducting business. Cell phones are now used by more than 80% of all adult Americans, including children as young as ten years. For teenagers, it's easy for them to visit the wrong sites, get bullied, or download inappropriate content, which can be damaging for them.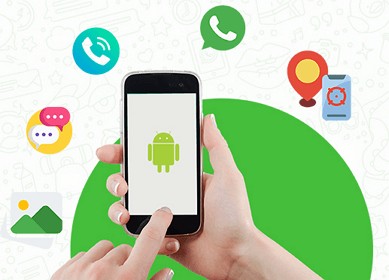 So how do you keep tabs on your child's mobile devices to ensure they're watching the right content? Or, in another scenario, how do you find out if your partner is cheating on you? Maybe your employees spend time watching movies online during works hours? You'd want to know, right?
Then you must install a free phone monitoring app to keep tabs on your target's mobile device as the first solution.
Top 10 Free Phone Monitoring Apps for Android Phones and Tablet
1. AirDroid Phone Monitoring App
AirDroid Parental Control is a phone monitoring app to keep your kids safe in the physical world and online. It can also help them build healthy digital habits. It has at least three days of a free trial when you can enjoy all of the fantastic functions.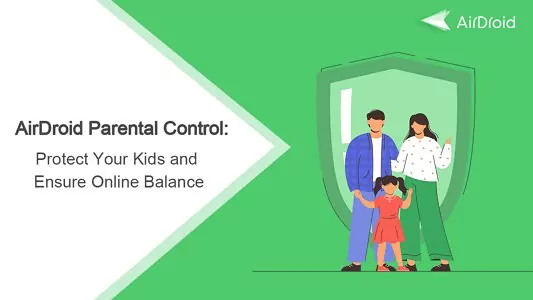 Key Features
Cast your kids' phones screen to your mobile devices
Remote Camera and One-Way Audio to monitor Surroundings
Sync app notifications and incoming SMS from kids' phones to parents'
Screen Time and app limits and Schedule
Location Tracker & GPS Phone Tracker
Activity Report
Pros
Monitor your kids' online activities in real-time.
Remotely watch and listen to Your Kid's Phone Surroundings.
Block inappropriate games and social media apps.
Track your kids' current location and view their location history.
Get a comprehensive of kids' phone activities.
Verdict
AirDroid Parental Control App is a must-have for every parent concerned about their child's safety.
2. mSpy Mobile Monitoring App
Track what they're doing on their phone and online with mSpy without raising any dust. It only takes a few minutes to download and set up everything, and you don't have to root to any device.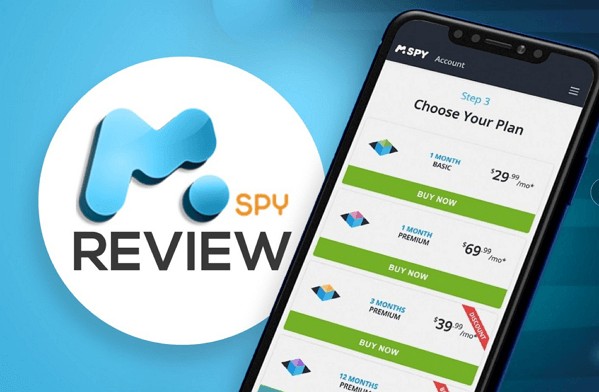 Pros
It's compatible with all browsers.
Monitor many applications.
Websites and phone calls can both be restricted.
Cons
There are a lot of plans, which might be overwhelming.
Phone calls can't be recorded.
Verdict
While competing spy apps may be cheaper, we found mSpy to be a better value for the money because of its superior features.
3. FamiSafe Phone Monitor App
FamiSafe is a Wondershare product and one of the top Android monitoring apps. It comes with a three-day free trial.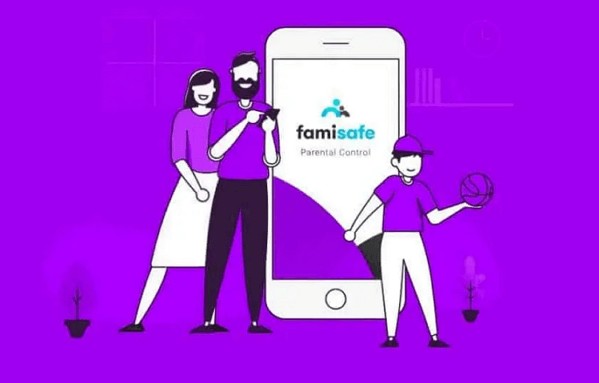 Pros
Extremely user-friendly and straightforward to use
A cutting-edge system for real-time monitoring.
Cons
It offers no free trial without credit card information.
Verdict
In terms of parental control, FamiSafe is an excellent choice. Porn, bullying, excessive screen time, and even speeding citations can all be prevented.
4. PcTattletale Cell Phone Monitoring App
Best a free app to monitor teenagers' phones. Mobile spy app PcTattletale allows you to record video easily. This app may all see messages, conversations, emails, websites, and more. An option for real-time tracking is available.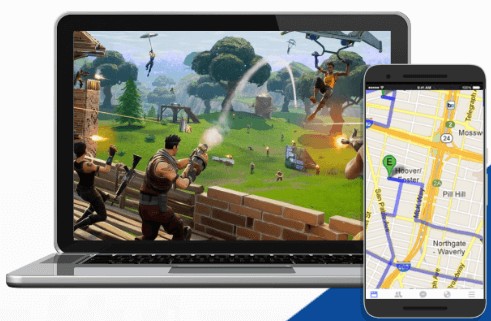 Pros
Easy to operate.
Every action taken by the target device is recorded, and the recordings are available for purchase and download.
Key loggers are excellent at their job.
Cons
Tracking doesn't run so well.
Plans are expensive.
Verdict
When it comes to keeping tabs on your kids, employees, or spouse, pcTattletale does things differently. It has all the features for regular spy use but is more focused on business monitoring.
5. Spyfone Monitoring Phone App
Spyfone is a cell phone tracking app. The application lets you monitor your phone calls, texts, and location. You can also capture the screen of the target phone and record calls and sounds.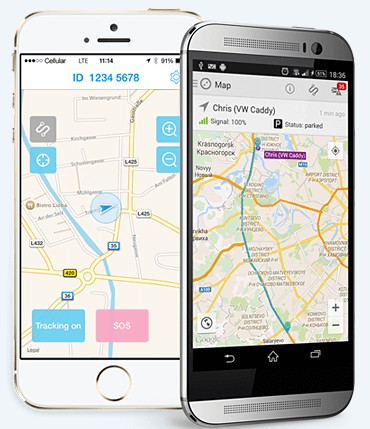 Pros
Live video viewing and Remote Control
Keystroke Logging
Surroundings Listening
Cons
A noticeable lag in the app's setup makes it difficult to use.
No stealth mode for the free version.
Verdict
Spyfone has a free version and comes with unique features. The only problem is that users can't spy on the target's phone smoothly.
6. KidLogger Phone Monitoring Software
A free app to monitor my child's phone? Consider the KidLogger. This app is the finest in terms of tracking keystrokes and apps used.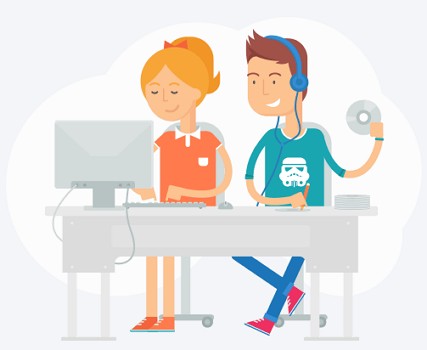 Pros
A free version is available
Stay updated on what your kids type, the websites they visit, the screenshots they capture, and their programs.
Records audios
Cons
A free version is only available to one device
Verdict
The app serves its purpose when it comes to monitoring your kid's online activities, and it's available for a tablet too.
7. Mobile Tracker Free
Mobile Tracker Free is a high-quality spy and tracking program that is easy to install and use. It's a free phone monitoring app for parents.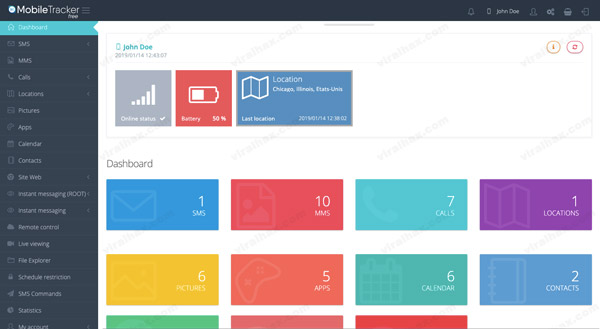 Pros
It offers many free features
You can monitor the target's activity on social media and text messages – incoming or outgoing
It doesn't require rooting
The free solution tracks incoming and outgoing calls, including pictures taken or received
Cons
The target device must have an internet connection
Verdict
Most of its powerful features come free of charge, and it takes a few minutes to install software to Begin monitoring. Employers can also ensure that employees are only doing work-related things.
8. iKeyMonitor Android Monitoring App
It is one of the best parental control apps for monitoring. You can monitor users' text messages, apps, calls, keystrokes, and social media.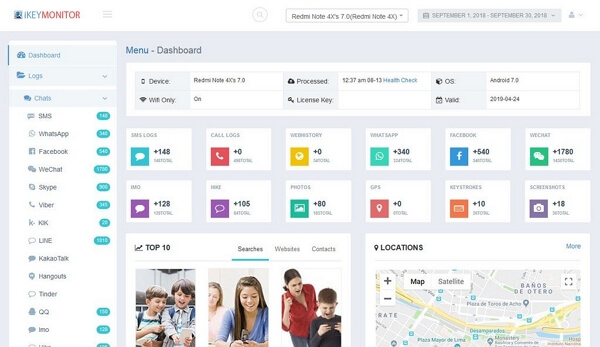 Pros
Block games or apps
Record phone surroundings
Limit screen time
Free undetectable phone monitoring app
Cons
Root access is required for social messenger tracking.
The yearly plan is a bit expensive
Verdict
iKeyMonitor's free plan makes it one of the best app options since it allows parents and employers to try out the world of spy apps without worrying about paying any money.
9. Mobisafer Mobile App for Monitoring
You can use Mobisafer, a free Android and tablet monitoring phone software that automatically backs up all of your phone's essential data from any location. It offers a 7-day free trial. You can use it to record text messages, phone numbers, and social media posts.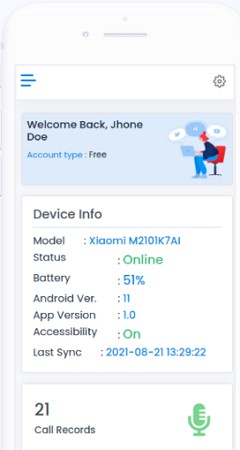 Pros
Records in stealth mode
Undetectable
No pop-ups or ads
Verdict
You can monitor your target with stealth mode, and they'll never know. The app even allows you to test for seven days free of charge.
10. CellTracker Monitor App for Android
It is one of the best free phone monitoring apps. It will record browsing history and call history.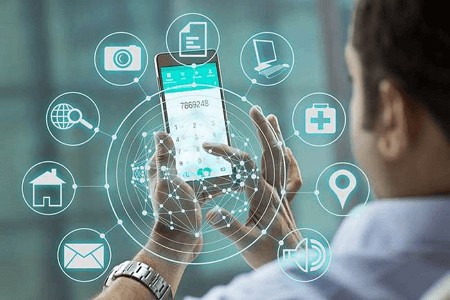 Pros
Provides live location status
Social media tracker
Works without root permissions
Cons
Needs internet connection
Contains ads
Verdict
It's a free, secure, and robust mobile tracking app for Android phones. It captures almost everything, including phone calls, browser history, live location, and photographs.
How we Texted and Chose the Best Free Phone Monitoring Apps
With so many android phone monitoring apps. It can be hard to zero down to the best on the market. Here's what we considered when choosing the free monitoring apps.
Compatibility
The app should run on Android and be compatible with tablets and even laptops.
User experience
The software should be straightforward and intuitive to use. A simple, easy-to-use program shouldn't take hours to figure out. We selected the apps based on this.
Features
We considered price features, especially those that are either completely free or have free trial options. Users should be able to test the apps and decide on which one works.
Real-time location: Apps like this one allow users to keep track of what they've done and where they've been in real-time.
Set up: The app should be easy to set up without complicated processes.
All the apps have a Company Website: which you can visit to confirm authenticity and report issues.
Should I Use Completely Free Phone Monitoring Apps?
The apps on this list are undetectable, require no rooting, access to real-time monitoring, work in stealth mode, track most web activities, block some sites, record audios, etc.
Even though most of these services aren't entirely free, users should use the phone monitoring apps that provide free trials when downloaded. Here users can test and confirm if they work as stated and then pay only if satisfied.
While utterly free phone monitoring apps usually have no privacy and security policies. Besides, they won't regularly update, so the compatibility is always so poor. You will have no customer support if you have any inquiries.
Conclusion
With just a smartphone in your hand, it's possible to unlock anyone's secrets. It, of course, requires you to have monitoring apps on your device.
The phone monitoring apps on this list are free, so you don't have to worry about paying ridiculous money. Parents can use free apps to monitor child's phones, and employers can monitor their employee's activities while at work.
You should be able to decide which app can deliver the best results for you.
Phone Monitoring Frequently Asked Questions
Is There a Free App to Monitor Phones?
Apps like Kid logger, CellTracker, iKeyMonitor, Mobile tracker free, and FamiSafe Phone Monitoring are free. You can use them to monitor most phone activity on Android and tablets.
Is There an App to See What Someone is Doing on Their Phone?
Spyfone is a cell phone tracking app that allows you to monitor your target's phone calls and texts and view their location.
Can You Track Someone's Phone Activity?
Yes, you can. All you need is to download a spy monitoring app compatible with your device. Examples of those consistent with Android and tablets are Spyone, Mobile Tracker Free, and CellTracker.
Is There a Free App to Spy on Someone's Phone Without Touching It?
mSpy is a web-based program that allows you to spy on someone without their phone. Also, you may see their social media accounts if they have those apps on their phones.
Was This Page Helpful?