10 Best Tracking Apps for Android [2023 Tested]
A phone tracking app allows you to keep track of a mobile device's whereabouts. You may use the program to track down a lost or stolen phone or tablet.
In recent years, numerous technological breakthroughs have proven highly beneficial in our daily lives. GPS location tracking is one such built-in feature on most cellphones that has shown to be helpful in various situations. As a result, certain location tracking apps are created.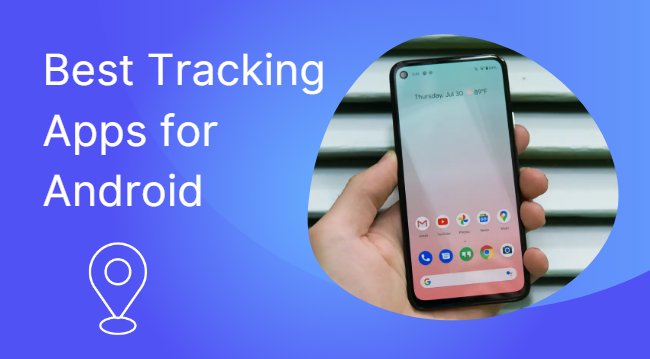 You can always use apps like the AirDroid Tracking App for Android to know where your family or loved one is and that they are safe. We've compiled a list of the top 10 best Android tracking apps so you can keep track of someone's locations in real-time.
AirDroid Tracking App for Android
AirDroid Tracking App for Android is the most fantastic all-in-one parental control program for families. It allows parents to track the current location of child's Android devices. Parents can also remotely watch and hear phone surroundings.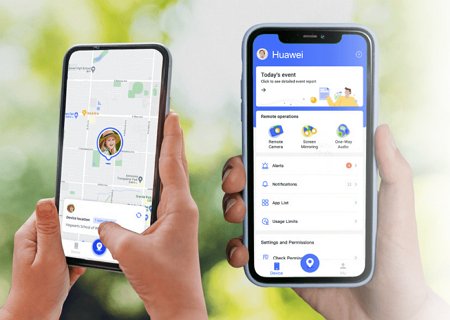 Best Tracking App for Android - AirDroid Tracking App for Android
Features
Track Android device's location in real-time and check location history
Set geofences and get instant alerts
Remotely watch and listen to phone surroundings
View the kid's live screen of Android phone anytime and anywhere
Monitor the kid's incoming text messages, such as WhatsApp, Line, Facebook, SMS
Pros
User-friendly interface.
It has a stealth mode.
Various parental control features to meet your needs.
Cons
Requires multiple permissions on the child's device.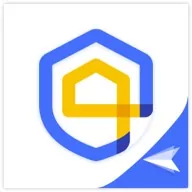 AirDroid Parental Control
Life360 Android Tracking App
Life360 is an advanced location-sharing app that helps families and friends keep track of each other's whereabouts. The app offers a range of features that are particularly helpful for busy parents or those who worry about their loved ones' safety.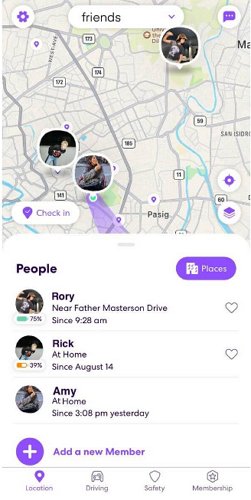 The application offers extended safety features, such as a "panic" button that allows children to send an emergency alert to their family members if they feel threatened or need assistance. Life360 also provides access to driving reports to help parents keep tabs on their teenager's driving habits and encourage safe driving practices.
Features
See your family's real-time whereabouts easily throughout the day
Get notified as loved ones come and go from your most frequented spots
Navigate directly to any Circle member by tapping on their photo — no address needed
See how (and what) your drivers are doing behind the wheel to encourage safe habits
Pros
Easy to use and navigate.
Compatible with multiple devices.
Cons
The app can be sluggish at times.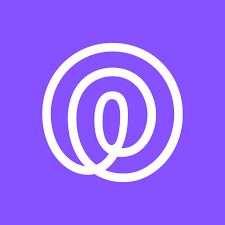 Find My Kids Location Tracking
Find My Kids is another reliable location-based app designed for parents to keep track of their children when they are away. The application utilizes GPS technology to provide accurate data to help users locate their family members, especially children, while on the go.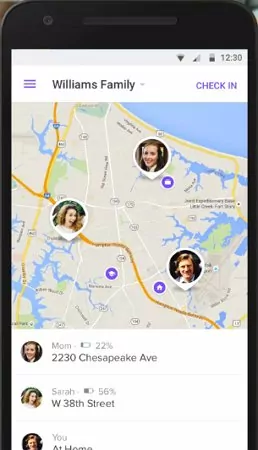 Another notable feature of Find My Kids is its ability to set up geofenced zones and virtual boundaries around a specific area. Parents can receive alerts when their child enters or exits these zones, which are useful for tracking their child's movements and ensuring they stay within safe areas.
Features
Get instant alerts when your child visits a specific destination
Get a Location history report
There is a dedicated SOS button
Pros
SOS help alert.
Secure and reliable .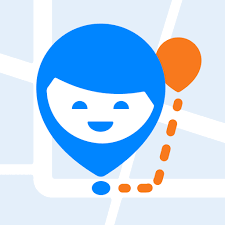 Google Find My Device
Google Find My Device is a free app that allows you to trace your phone. You can track any Android with this software. To protect the data, you can create a password. The app also has remote lock and delete capabilities.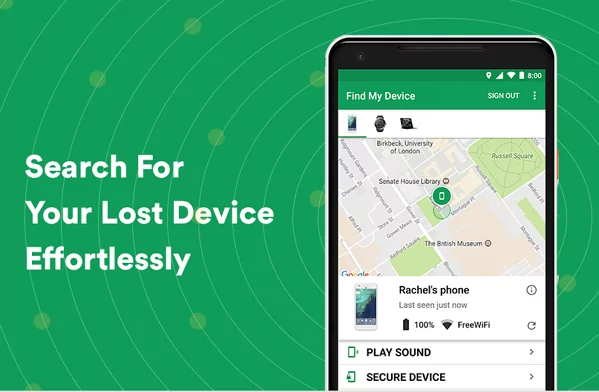 Features
Monitors phone, tablet, or smartwatch
Indoor maps for large shopping centres, airports, and malls
Google Maps support is available
Lock or erase a device
Compatible with Android 4.1 and higher
Pros
It is entirely free.
Google Find My Device is a trustworthy phone tracker.
Cons
You should have permission to the Google account linked with the target Android device.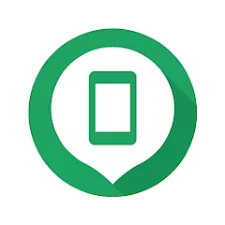 Where's My Droid Location App for Android
One of the most excellent Android Apps for tracking a misplaced handset is Where's My Droid. It allows you to send a code to your device, causing it to ring even while in silent mode. You may also use the commander option, a web-based interface, to control your phone.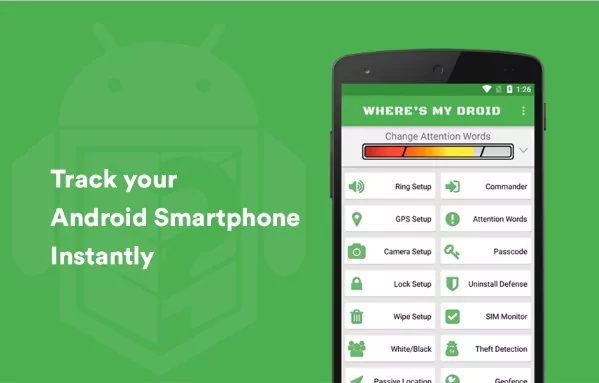 Features
Locate with GPS
Feature of the ring
Removal of SIM Card triggers an alert
Setup is password-protected
Wipe SD Card and Factory Reset from far away
Pros
You can send a text message to get the GPS coordinates of the phones in your Mail account if your phone doesn't have internet access.
Cons
It only track location and no online tracking features.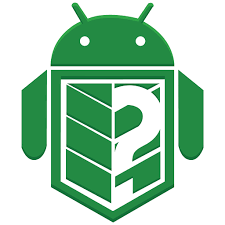 Geo Tracker GPS Tracker for Android
Geo Tracker uses GPS to offer a convenient and versatile solution that enables efficient tracking and monitoring of vehicles, assets, or children. It is equipped with the most advanced technology, which allows for precise location tracking and provides real-time updates on the exact location of the mobile device. The Geo Tracker is commonly used for fleet management, personal tracking, and asset security.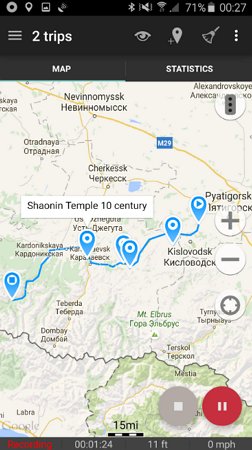 Features
Record GPS tracks in background with flexible record settings
View your tracks on the device using Google, Yandex or Open Street maps (OSM)
Export and import recorded tracks in GPX or KML format which you can easily view in Google Earth
Mark major map locations with text notes
View various track statistics in the application
Pros
Wide range of features for people love outdoor activities or travel.
Cons
The app may be difficult to use for beginners.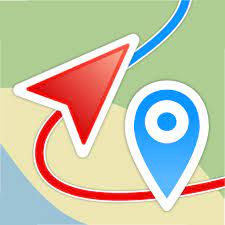 Glympse Family Tracking App for Android
Glympse can track delivery, keep track of friends and colleagues' whereabouts, and notify individuals in your contact list of their whereabouts. Glympse also safeguards your smartphone against theft. It's one of those GPS tracker apps that doesn't intrude on your personal space. Glympse uses the GPS capability in your phone to allow you to share your location with anybody you choose for a predetermined amount of time via a Web-based map.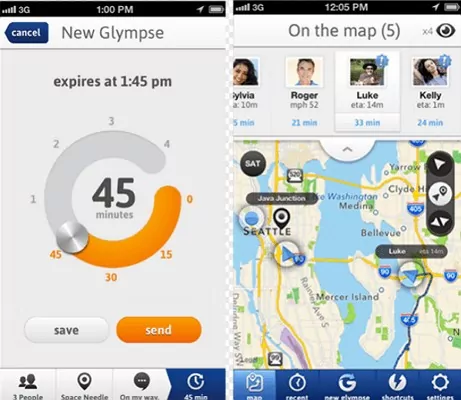 "Sending a Glympse" is the term for sharing your location with someone. A Glympse is delivered as a link by text message, email, or various third-party apps or websites like Facebook, Twitter, or WhatsApp.
When recipients click on the Glympse link, they may use any web-enabled device to display your whereabouts on a map in real-time for as long as you choose to share it with them.
Pros
Share location in real time with dynamic map.
Runs in the background.
Cons
Take a bit of time to load.
FamiSafe Android Tracking App
One of the most dependable Android tracking apps is FamiSafe. The app's powerful real-time tracking feature has allowed users to maintain effective control over children and, in some cases, adults. The program can preserve a detailed record of all activities carried out on Android phones from afar. Other features for tracking a device are also available.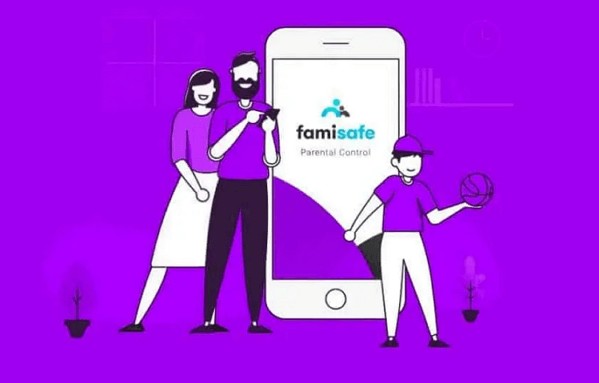 Features
It provides both real-time and historical location tracking.
Geofencing can be used to create a secure perimeter.
All of the apps installed on the Android device can be blocked and monitored with this software.
Tracking and controlling screen time might also help you restrict how much time you spend on your phone.
Pros
It's not necessary to root your Android device.
The user interface is straightforward.
Cons
It has limited features in the free version.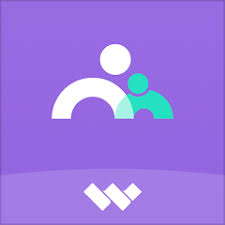 FamiSafe Parental Control
mSpy Android Phone Tracker App
mSpy is a fantastic tracking app for Android. The app supports all iOS versions and most Android phones. It has a keylogger, browser filtering tools, and encrypted data access, among other advanced features not found in other programs.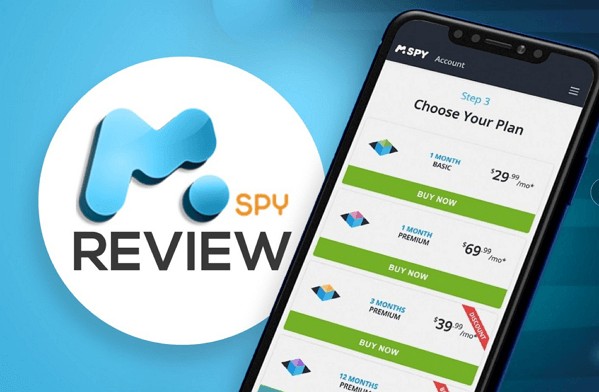 Features
Messages that have been erased can be recovered
Keyword alerts
Screen recording available
You can block websites, apps, contacts, and other items remotely
Pros
mSpy includes a lot of complex monitor features that most other tracking programs don't have. It works with Android 4.0 and later and all iOS devices without a jailbreak.
Cons
It is highly invasive which may break your establish trust and privacy boundaries with your child.
Lost Android Tracker App
Lost Android is also a fantastic Android app for locating our Android phones. We may easily control our device by going to their website or sending an SMS. You can also remove SD card data, read sent or received SMS, and wipe phone data.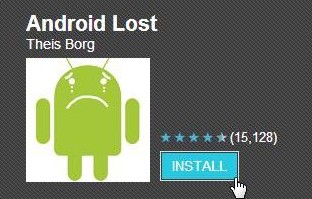 It uses GPS and network location to find our phone. With front and back cameras, we can photograph intruders. It sends an email when the SIM card is changed.
Features
Locate your misplaced device with the Remote control alarm
Get location information on Map Overview
Users can remotely lock or reset their device
Users can browse the content on the phone directly from the webpage
Pros
Work best on Android smartphones and tablets.
Cons
The APK version may increase privacy concerns.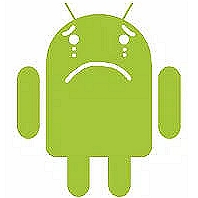 Comparison Table of 10 Best Tracking Apps for Android
BEST TRACKER
HIGHLIGHTS
PRICE
TRIAL AVAILABLE
AirDroid
Track real-time location
Remotely monitor phone surroundings
$9.99/Month
$19.99/Quarter
$59.99/Year
At least 3 days
Life360
Share real-time location with your friends and family
$4.99/Month
$49.99/Year
At least 3 days
Find My Kids
Receive an SOS-signal from your child
$2.99/Month
At least 3 days
Google Find My Device
Best free phone finding app on Android
Free
n/a
Where's My Droid
GPS localization
Phone tracker app without permission
Free
n/a
Geo Tracker
View your tracks and various track statistics on the device
Free
n/a
Glympse
Share location with anyone
Free
n/a
FamiSafe
Track current location
Track kids' location history
Create a safe zone and get alerts

$9.99/Month
$19.99/Quarter
$59.99/Year

7 days
mSpy
Tracks multiple devices at once
$48.99/Month
$83.99/Quarter
$139.99/Year
Demo is available
Lost Android
Locates the phone using GPS and network
Wipes data from the phone
Reads sent or received SMS
Free
n/a
We have tested and ranked some of the best trackers and parental control apps based on key features in this list. These include; Compatibility, user experience, real-time location, price, company website, customer support, and so much more. We guarantee that you'd indeed find what works for you.
How to Pick the Best Android Tracking App
With the abundance of Android tracking apps available, finding the best tracking apps for Android can be daunting. Some apps offer basic features and only track your location, while others have more advanced features like real-time tracking, geofencing, and notifications.
To help you make an informed decision, we've compiled some essential characteristics to consider when choosing an Android tracking app.
Real-time Tracking: Real-time tracking is one of the most crucial features to look for in an Android tracking app. This capability allows you to accurately and instantly monitor the tracked device's live location. Whether you're tracking your device or a loved one's, real-time tracking ensures you stay updated on their whereabouts with minimal delay.
Location History: In addition to real-time tracking, an excellent tracking app should offer comprehensive location history. This feature maintains a detailed record of past locations visited by the tracked device. Viewing historical data can be valuable for analyzing patterns, identifying routines, and reviewing past movements.
Geofencing: Geofencing is another powerful addition that allows you to set virtual boundaries or "geofences" around specific areas. You can receive instant notifications once your child enters or leaves these predefined zones. Geofencing is particularly useful for parental monitoring, ensuring the safety of loved ones as well as keeping track of valuable assets.
Price: Consider the pricing structure and plans the tracking app offers. Some apps may offer a free version with limited features, while others require a subscription for full access. Evaluate the value provided by the app in relation to its cost and choose an option that fits your budget and requirements.
Customer Support: Reliable customer support is imperative when using a tracking app. You must pick apps that provide active and responsive customer support channels like email, live chat, or a dedicated support portal. In case you encounter any issues or have questions, prompt assistance from the app's support team will ensure a smoother experience.
How Does an Android Tracking App Work
There are a lot of different tracking apps out there, but they all work pretty much the same way. Most acclaimed tracking apps utilize GPS technology to track target device locations and then use that data to provide information about their route, pace, distance, and more. Such applications are extremely useful for people who lose their phone often or wish to keep an eye on their employees or family members.
The moment you download a mobile tracking app, you are essentially permitting it to track your location or the location of your target. The app then uses the phone's GPS signal to pinpoint the location and sends this data back to the app's server. From there, you can see where they have been, how long they were there, and even how fast they were moving.
Some mobile tracking apps can also track device movements even when the GPS signal is weak. For instance, if you are inside a building or in a basement, the app can still track your location using data from your phone's accelerometer and gyroscope.
Conclusion
The purpose of this article was to compile a list of the best Android trackers and parental control apps. The AirDroid tracking app for Android is at the top of this list. It is a highly recommended parental control app for tracking your kid's location, keeping your kid's safety and keeping an eye on a child's Android device activity.
Hope this information is helpful. Feel free to reference this list anytime.
Android Tracking App Frequently Asked Questions
Which App Is Best for Live Location Tracking?
Some apps great for location tracking are AirDroid, Glympse, Famisafe, etc. You can find out more about them on this list.
Are Phone Tracker Apps Safe?
The security of a location is dependent on its privacy. Phones and applications can disclose our location to others without our permission. Furthermore, location tracking gadgets and built-in GPS in automobiles can track a person's whereabouts. The quick answer is that it is debatable. It, like everything else, has advantages and disadvantages. However, choosing apps from more authentic websites and companies is always advisable.
Can I Track a Cell Phone with Just a Number?
You could use a free online mobile number tracker to track the cell phone's location by its number. It is, however, not real-time tracking. You won't be able to track the phone user on your screen as they move around.
Was This Page Helpful?