10 Best Tracking Apps for Android [2023 Tested]
A phone tracking app allows you to keep track of a mobile device's whereabouts. You may use the program to track down a lost or stolen phone or tablet.
In recent years, numerous technological breakthroughs have proven highly beneficial in our daily lives. GPS location tracking is one such built-in feature on most cellphones that has shown to be helpful in various situations. As a result, certain location tracking apps are created.
You can always use apps like the AirDroid Tracking App For Android to know where your family or loved one is and that they are safe. We've compiled a list of the top 10 best android tracking apps so you can keep track of someone's locations in real-time.
BEST TRACKER
HIGHLIGHTS
PRICE
TRIAL AVAILABLE
AirDroid
Track real-time location
Remotely monitor phone surroundings
$9.99/Month
$19.99/Quarter
$59.99/Year
3 days to 14 days
FamiSafe
Track current location
Track kids' location history
Create a safe zone and get alerts
$9.99/Month
$59.99/Year
7 days
mSpy
Tracks multiple devices at once
$48.99/Month
$83.99/Quarter
$139.99/Year
Demo is available
Google Find My Device
Best phone finding app on android
free
n/a
Where's My Droid
GPS localization
Phone tracker app without permission
Free
n/a
Prey
Erase data remotely
Remote lock
Personal $60/Year
Home $180/Year
Free version available
360 Security
Antivirus and tracker
free
n/a
Lookout Security and Antivirus
Easily map location
ring out phone in silent mode
$9.99/Month
$99.99/Year
14 days free trial available
Lost Android
Locates the phone using GPS and network
Wipes data from the phone
Reads sent or received SMS
Free
n/a
Glympse
Share location with anyone
Free
n/a
We have tested and ranked some of the best trackers and parental control apps based on key features in this list. These include; Compatibility, user experience, real-time location, price, company website, customer support, and so much more. We guarantee that you'd indeed find what works for you. Therefore, here are the top ten tracking apps.
1AirDroid Tracking App For Android
AirDroid Parental Control is the most fantastic all-in-one parental control program for families. It allows parents to remotely watch and manage their children's Android mobile devices. It has fantastic monitoring tools such as sync notifications & SMS, screen time limitations, game and app blocking, location tracking, etc.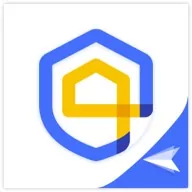 Features & Benefits
Track Android device's location in real-time and check location history
Set geofences and get instant alerts
Remotely watch and listen to phone surroundings
View the kid's Android phone screen anytime and anywhere
Monitor the kid's incoming calls and text messages, such as WhatsApp, Line, Facebook, SMS
2FamiSafe Android Tracking App
One of the most dependable Android tracking apps is FamiSafe. The app's powerful real-time tracking feature has allowed users to maintain effective control over children and, in some cases, adults. The program can preserve a detailed record of all activities carried out on Android phones from afar. Other features for tracking a device are also available.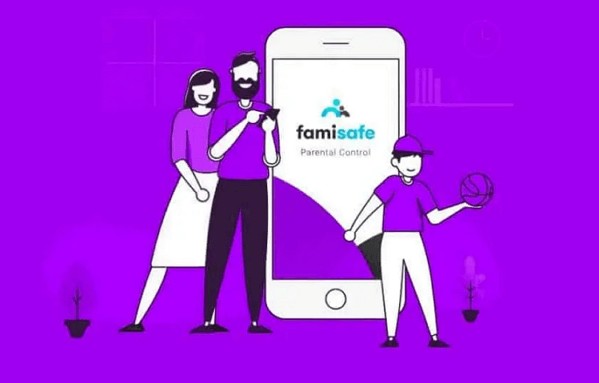 Features
It provides both real-time and historical location tracking.
Geofencing can be used to create a secure perimeter.
All of the apps installed on the Android device can be blocked and monitored with this software.
Tracking and controlling screen time might also help you restrict how much time you spend on your phone.
Pros
Everything is tracked and monitored remotely.
It's not necessary to root your Android device.
The user interface is straightforward.
Cons
It can't monitor phone activity.
3mSpy Android Phone Tracker App
mSpy is a fantastic tracking app for Android. The app supports all iOS versions and most Android phones. It has a keylogger, browser filtering tools, and encrypted data access, among other advanced features not found in other programs.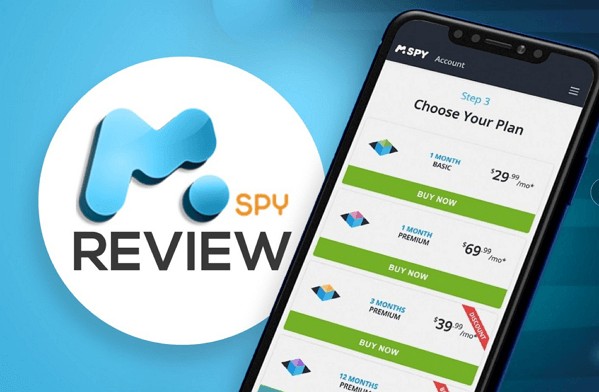 Features
Messages that have been erased can be recovered
Keyword alerts
Screen recording available
You can block websites, apps, contacts, and other items remotely
Pros
mSpy includes a lot of complex capabilities that most other tracking programs don't have. It works with Android 4.0 and later and all iOS devices without a jailbreak.
Cons
The app does not support BlackBerry and Symbian OS.
Some features are missing, such as screen recording, call recording, and camera activation.
4Google Find My Device
Google Find My Device is a free app that allows you to trace your phone. You can track any device on your Android phone with this software. To protect the data, you can create a password. The app also has remote lock and delete capabilities.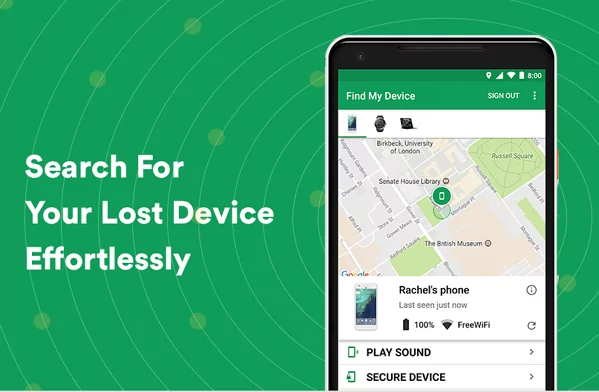 Features
Monitors phone, tablet, or smartwatch
Indoor maps for large shopping centres, airports, and malls
Google Maps support is available
Lock or erase a device
Compatible with Android 4.1 and higher
Pros
It is entirely FREE.
Cons
Google Find My Device is a trustworthy phone tracker. However, the program only follows the gadget when connected to the internet. The GPS location feature alone will not allow you to track the phone.
5Where's My Droid Location App for android
One of the most excellent Android Apps for tracking a misplaced handset is Where's My Droid. It allows you to send a code to your device, causing it to ring even while in silent mode. You may also use the commander option, a web-based interface, to control your phone.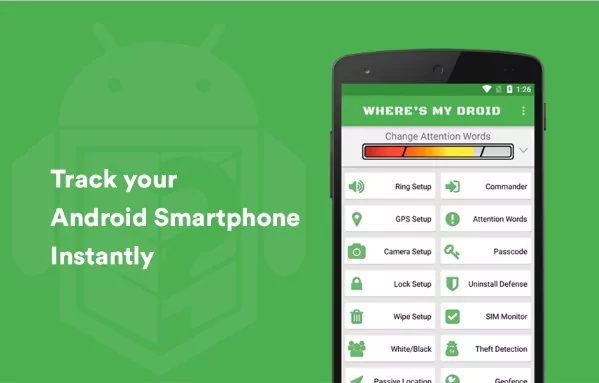 Features
Locate with GPS
Feature of the ring
Removal of SIM Card triggers an alert
Setup is password-protected
Wipe SD Card and Factory Reset from far away
Pros
You can send a text message to get the GPS coordinates of the phones in your Mail account if your phone doesn't have internet access.
6Prey App For Android Phone Locator
Another popular Android app is Prey Anti-theft, which you can find in the Google Play Store. The essential characteristic of the Apps is that they are concealed in the phone after the installation and can only be uninstalled with a password.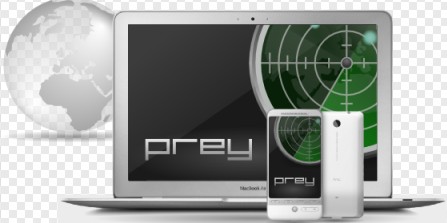 If your phone is lost or stolen, you can activate the app by sending a text message to "GO PREY" in capital letters from another phone. It allows you to capture photos using your mobile's front and back cameras, track your GPS location, lock your device and set a loud alarm on your phone.
7360 Security Tracking Android Software
360 Security Antivirus additionally has a phone tracker that allows us to locate our phone. This app allows you to wipe, delete, lock, and ring your phones. It also includes a phone booster, antivirus, and junk file cleaning, among other features.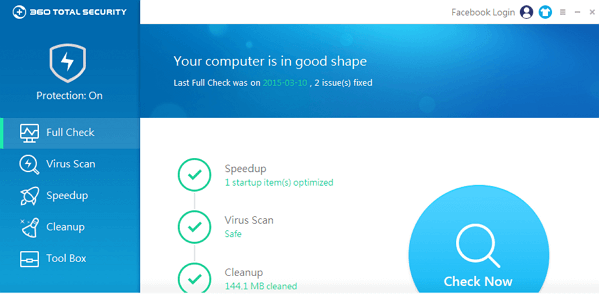 It requires Android version 2.3 or higher. Over 50 million people have downloaded this program. It is an attractive solution if you require an antiviral plus a phone tracker.
8Lookout Security and Antivirus
It is another excellent app on the top Android tracking apps list. We can quickly register with our email and locate our device at outlook.com and from anywhere and see our backup.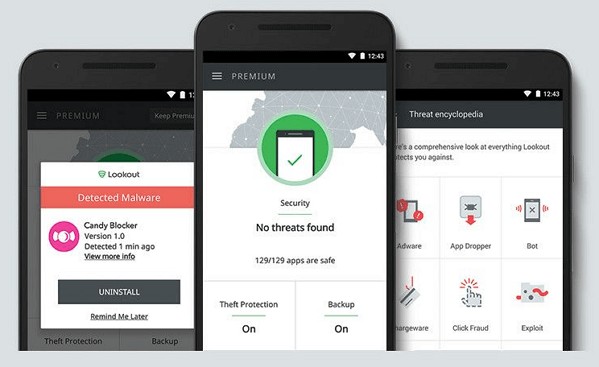 Even if our smartphone is silent, we may easily trace the location and ring it. We can quickly schedule a device scan and create a backup of our phone contacts. Around 50 million people have downloaded this program.
Pros
It can ring out a lost phone even in silent mode.
9Lost Android Tracker App
It's also a fantastic Android app for locating our Android phones. On the Google Play store, it has a 4.3 rating. We may easily control our device by going to their website or sending an SMS. You can also remove SD card data, read sent or received SMS, and wipe phone data.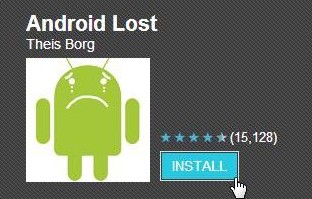 It uses GPS and network location to find our phone. With front and back cameras, we can photograph intruders. It sends an email when the SIM card is changed.
10Glympse Family Tracking App for Android
Glympse can track delivery, keep track of friends and colleagues' whereabouts, and notify individuals in your contact list of their whereabouts. Glympse also safeguards your smartphone against theft. It's one of those GPS tracker apps that doesn't intrude on your personal space. Glympse uses the GPS capability in your phone to allow you to share your location with anybody you choose for a predetermined amount of time via a Web-based map.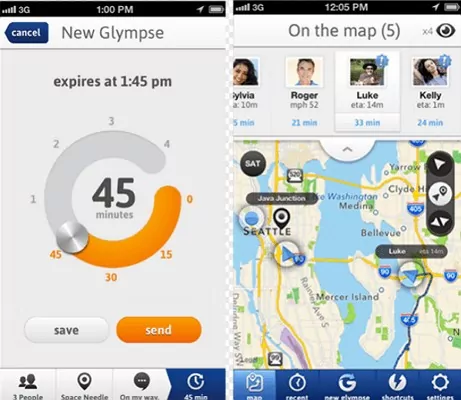 "Sending a Glympse" is the term for sharing your location with someone. A Glympse is delivered as a link by text message, email, or various third-party apps or websites like Facebook, Twitter, or WhatsApp.
When recipients click on the Glympse link, they may use any web-enabled device to display your whereabouts on a map in real-time for as long as you choose to share it with them.
Conclusion
The purpose of this article was to compile a list of the best Android trackers and parental control apps. The AirDroid tracking app for Android is at the top of this list. It is a highly recommended parental control app for tracking your kid's location, keeping your kid's safety and keeping an eye on a child's Android device activity.
Hope this information is helpful. Feel free to reference this list anytime.
Android Tracking App Frequently Asked Questions
Which App Is Best for Live Location Tracking?
Some apps great for location tracking are AirDroid, Glympse, Famisafe, etc. You can find out more about them on this list.
Are Phone Tracker Apps Safe?
The security of a location is dependent on its privacy. Phones and applications can disclose our location to others without our permission. Furthermore, location tracking gadgets and built-in GPS in automobiles can track a person's whereabouts. The quick answer is that it is debatable. It, like everything else, has advantages and disadvantages. However, choosing apps from more authentic websites and companies is always advisable.
Can I Track a Cell Phone with Just a Number?
You could use a free online mobile number tracker to track the cell phone's location by its number. It is, however, not real-time tracking. You won't be able to track the phone user on your screen as they move around.
Was This Page Helpful?