Best App Locks for Android and iPhone in 2023
AirDroid Parental Control & App Management
Schedule how long and when your kids can use their mobile or a specific app
Monitor online activity by mirroring kids' phones and syncing text messages and app notifications
Find your loved ones in real-time and set geofencing; see and hear their mobile surroundings remotely
Smartphones are currently our gadgets that need to be well secured as they carry lots of our personal and sensitive information. It is why app locks and lock screen apps are becoming common. Everyone probably has social media apps such as Instagram, Facebook, and WhatsApp that you need to be secure. Additionally, you might have banking apps that carry sensitive information, which must always be secured.
And so, to ensure maximum security, you will need to have the best and most effective app lock at your disposal. The best app lock should provide maximum security for all apps, including your call logs and message app. However, finding the right app lock in such a saturated market full of dubious apps is a very challenging task that will take your time and energy.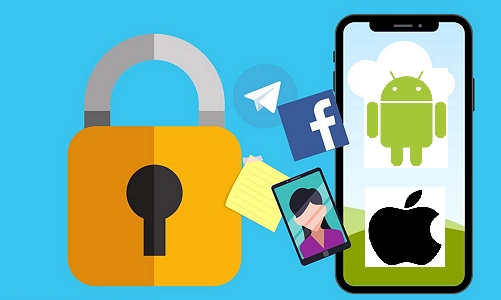 To help you find the ideal app for your phone, we will highlight and discuss some of the best apps currently available. So, let's get started;
Top 3 App locks for Android Devices
1AppLock (Ivy Mobile)
If you're looking for an app that protects nearly all the apps on your phone, try AppLock by Ivy Mobile. This app is free to download, available on Google Play Store, and easy to use, unlike most apps out there.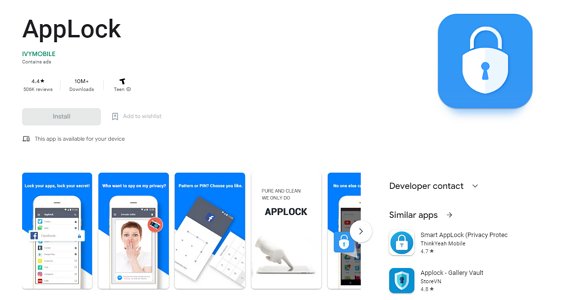 You can protect apps such as WhatsApp, email, gallery, contacts, videos, and more with his app. Like most smartphone app locks, this tool allows you to protect your phone, apps, and folders using either pattern or PIN locking system. These two options work perfectly well to protect your apps from unwanted visitors.
This app can take photos of people that have tried accessing any of your phone apps but failed. And if you don't want people to know that you are using an app lock, this app allows you to use a fake icon to replace the app lock feature. And so, you can use a fake icon such as a calculator, calendar, or notepad. Unfortunately, the downside of using this app is that it supports ads, which can be very disturbing to most of us.
2Norton Applock
Apart from being the best app lock for Android, Norton Applock is one of the most popular AppLocker amongst android users.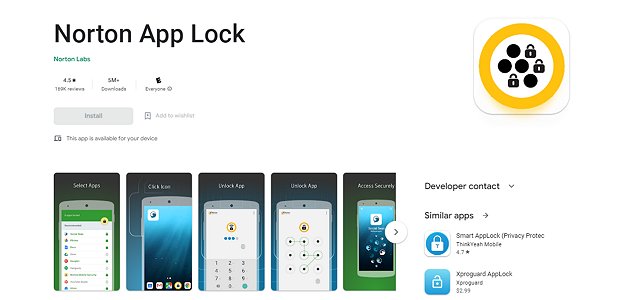 Some of the key features that have made this app ideal for most users are:
Free-to-install app
Lightweight
Works fast
Prevent third-party intruders from uninstalling apps
Has a sneak-peek feature that captures the footprint of unwanted users attempt to access your apps
So, how does this app provide security for your apps? Well, unlike the Ivy Mobile app lock, this one provides security in almost all possible ways, which include:
Pattern
Fingerprint
Password
Four-digit PIN security feature
Apart from protecting your apps from unwanted access, this app lock also provides security to other folders and places, such as videos, photos, etc.
3CM AppLock
CM AppLock is another top android app locker that allows you to secure your app in multiple ways.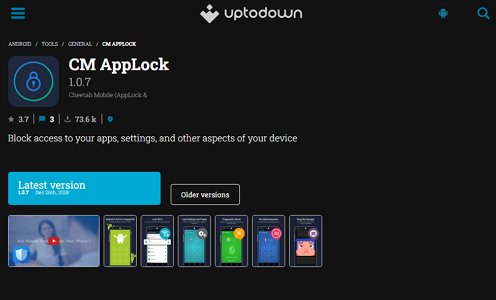 With this app, you can either choose any of these security features;
Fingerprint
Password
Pattern
PIN lock system
This app has a feature that takes pictures of people who try to access your apps and then fail. So, if you have videos, photos, personal data, etc., secured, you will note who tried accessing it, as long as they don't know your security pin or password.
What makes this app even more fun to use is its additional features, such as:
App cleaner that helps you clean and removes your apps' caches and viruses.
Come with a feature that allows you to set your phone's background theme to meet your desired requirements.
Top 3 iPhone App locks
1BIOLOCKDOWN
If you're looking for an AppLocker that works perfectly with the Touch ID feature while giving you a password option, then BIOLOCKDOWN. With this app, your apps can only be unlocked using your fingerprints, making them secure as it is 'bound' to you.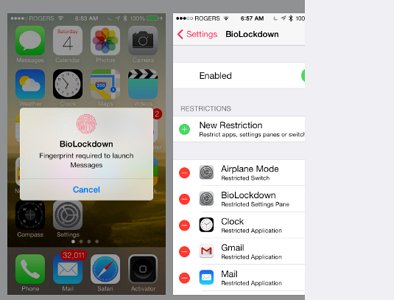 This app is chiefly designed to maximize the benefits of Touch ID, such that it can lock apps, switches, and settings on your iPhone. However, if you don't want to use a fingerprint scanner to secure your app, you can opt for a password which also works perfectly well.
The good thing about this app is that when it is already in use, no one can uninstall or delete it as it is secured by either or both password and fingerprint systems.
2APP LOCKER
This app is one of the most popular app locks and is available for iPhone and Android users. What makes it even an ideal choice for you is that you can use it without Jailbreaking your iPhone.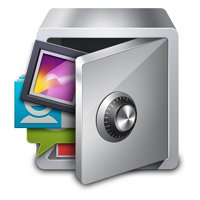 This app is designed with advanced algorithms that give it a greater ability to provide security to almost every app on your phone. For example, if you want to secure your bank apps, WhatsApp or gallery, this app can easily provide that.
To get secure with this app, you can also use the Touch ID option to lock your screen and apps. Initially, the password was the only available option to lock and secure your app and the entire phone. But if you download the latest updated version of this app, you will get the Touch ID which is very useful if you aren't a password fan.
3IPROTECT (From DEVMobile)
iProtect has similar features as App Locker and Bio lockdown mentioned above. The only advantage here is if you are using the latest jailbroken firmware, such as iOS 10.2., then the best app lock for you will be this one.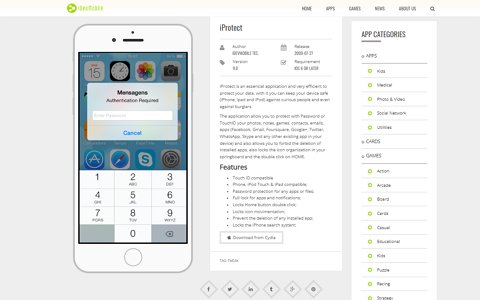 With this app, you can protect more than just apps, meaning you can use it to protect your folders, photos, contact, call history, and more. You can use a touch ID or Password to protect your apps and folders.
Bonus App Locker for Another Phone
Besides the 6 best app locks mentioned above, you can also incorporate another app that will provide more than just locking apps. Whether you are a parent or not, you should install the AirDroid Parental Control.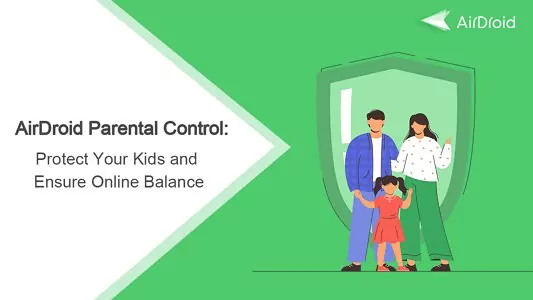 This app provides various services, including locking apps in more than one device. Ideally, this app is designed as a monitoring tool that can keep track of what is going on on the device you're tracking. You can track more than one device and gain all detailed data as a daily or weekly report on your parent device (where it's installed).
Some of the core features that make this app helpful include the following:
App & Screen Time Management
If you have more than one device and someone asks to use one of them, you don't need to uninstall or sign out from some of your apps. Furthermore, you don't delete data from your device; you need to put them in one folder and lock them using this app or any of the above app lockers.
With this app, you can set the time limit when to lock certain apps on your device, meaning no one can access them.
Remote Monitoring
Get to know what's going on in all your paired devices in real-time busing using this app's Screen Mirroring. This feature lets you see what is happening on your screen without being detected. In addition, the app also has a Remote Camera and One-Way Audio which allows you to see and hear what's happening in your surroundings.
Location Tracker
Besides tracking apps' history and locking apps, you can also use this tool to track the location of your spouse, kids, or other devices. This app's location tracking ability is excellent as it gives the real-time location of a person or device being tracked.
Furthermore, you can use this app to create a geo-fenced zone so you get notified when your kids get out of that zone. It is important as it helps you track your kid's or spouse's real-time movement.
Sync App Notifications
Get notified as soon as your child gets a notification on their devices. This feature is essential as it helps you keep tabs on what messages your kids receive. For example, Instagram message notifications will help you know whom your kid is chatting with and what they are talking about.
It is essential as it helps secure them from being manipulated by online predators, which helps ensure their security.
Daily Usage Report
Rather than spending all your day tracking app notifications and more, you can review the daily report and see almost everything tracked daily. This feature helps you be updated without interrupting your schedule or work.
To Wrap It Up
Now that you know the best app locks for Android and iPhone in 2023, which one do you think is the best choice for you? And do you think AirDroid can help fortify your security more? Let's know what your thoughts are in the comments section below.
Was This Page Helpful?