6 Top Software to Remote Wipe Company Data (Official & MDM)
If a device gets lost or stolen, or if employees quit, the company should think of the data stored on devices, moreover, to delete it. Otherwise, confidential files, information of valuable customers, bank accounts, and other assets may be used for the wrong purposes and further cause additional damage.
Remote wipe, as the measure that organizations take to deal with the mentioned security issues, allows IT admins to delete sensitive data via a network connection.
Now, read on to learn more about the function and explore the best software for companies.
1What is remote wipe? Can it completely erase device data?
Remote wipe is a one-way compulsory functionality rooted in software or system which helps erase data on devices, for example, user accounts, setting preferences, stored files and folders, apps and browsers cache, history, etc. It works relying on a network, thereby protecting data without physical access to the devices.
What happens when remote wiping a device? As the execution is done, the device will be factory reset with all system settings, installed apps, and data disappearing. It's worth noting that, the lock screen password will be deleted as well.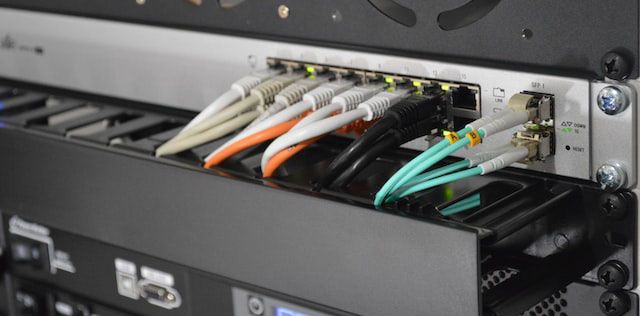 2Why is remote wipe important to enterprises?
As mobile devices are increasingly used in workplaces for telework, data breaches caused by them can be costly to enterprises. According to Varonis data breach statistics, enterprises with over 60% of remote work employees have to pay more because of data loss, compared to non-remote-worker companies.
In the event that an employee loses or misplaces a device and it ends up in the wrong hands, unauthorized individuals may be able to access the crucial corporate property. A faster response to mobile device disappearance the better once it's detected. And remote device wipe is necessary for this case.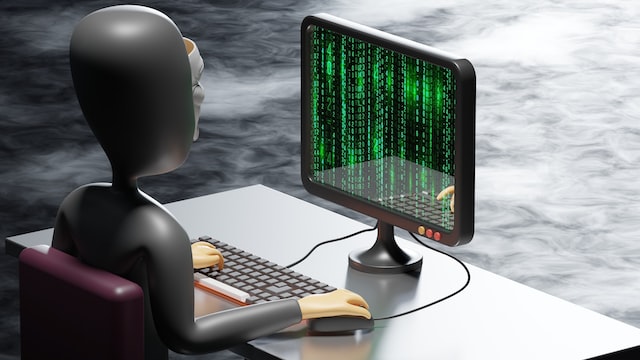 Another necessity occurs when employees quit, especially in financial service companies. As shown in Financial Data Risk Report by Varonis, more than 64% of companies open sensitive files to every employee, and the number of files reaches 1000+. The situation might be more serious if it comes to senior executives.
Remotely wipe mobile devices will be effective just in case employees embezzle the information and help enterprises prevent insider threats from gaining access to the organization system after they leave the office.
36 Best Remote Wipe Software
To remote erase company data safer and completely, companies will need mobile device management software or platforms.
In this section, you will find the best remote wipe software. Tools that help with BYOD devices are also included which will leave personal data unharmed while removing only business-used data.
1. AirDroid Business
AirDroid Business is one of the best MDM remote wipe software licensed with ISO 27001 and GDPR.
It is compatible with Android mobile devices with system version 4.1 and above. The MDM wipe tool allows factory reset device from endpoints that run Android, iOS, macOS, and Windows, and also browsers.
Data is unable to recover once implement the erasing action. In addition, AirDroid Business provides the following features as guarantees of security:
Remote control device: remotely locking device screen, file management
Force password setting
Monitoring device status
Auto execute factory reset if preset alert triggered
Track device location
Pricing of the software range from $12 - 33/device per year, with a 14-day free trial.
2. Google Workspace
The second useful remote wipe software is Google Workspace. This particular tool allows erasing either all data or just some part of it. For example, you can delete the employee's work account from the organization, or remove device data in the work profile if he uses a BYOD mobile device.
Google Workspace MDM is available on smartphones, tablets, and laptops supported by Android, Apple, and Windows.
The remote wiping tool has basic, standard, and plus plans which cost $6, $12, and $18. A 14-day trial is provided.
3. Apple Business Manager
Apple Business Manager(ABM) will be the best official web-based platform to remote erase iOS, iPadOS, and macOS devices. It's used by IT teams as a mobile device management tool.
The erasing process destroys the content and makes it cryptographically inaccessible. Files can be recovered 30 days after a remote wipe. Besides, there is a "Lost mode" for tracking the device's location.
Apple asks for a subscription to Apple Business Essential to use ABM. And the cost is $2.99 - 24.99 per device/user per month. Small businesses can experience the service for two months without charging fees.
4. Knox Manage
To remote wipe Samsung devices, companies can use the official portal, Knox Manage. It's perfectly suited to Samsung Galaxy devices and available to use on Android 5.0+, Windows 10, and iOS 8+ devices as well.
Knox Manage has a backup and restores option which makes it possible to recover deleted data. And it can track a lost or stolen device if the data has been collected once.
A 90-day free trial is given to Knox users. However, when it ends, you will need to buy a commercial license key from the resellers. The price varies which starts from $24 and goes up to $96.
5. Microsoft Intune
Microsoft Intune is great remote wipe software that is suitable for laptops. The endpoint management solution is recognized by Gartner and IDC.
To use the tool, the device needs to be connected to the network. After doing a delete command, the device goes back to default settings and data can not be recovered. The tool works with Windows, Linux, Android, macOS, and iOS operating systems.
Depending on the needed features, Microsoft Intune's cost varies between $10.60 to $16.40 per user per month.
6. VMware Workspace ONE (or AirWatch)
VMware Workspace ONE is MDM remote wipe tool for Windows 10, Android, iOS, macOS, and Linux. Its Enterprise Wipe feature is enable to delete only corporate data in BYOD devices. The tool also has the option to persist in provisioning data. Even though the data gets deleted, it is backed up to a persistent location. So, the data is recoverable.
The price of this software is $1.66 - 10 per device per month. And it's free to use for 30 days.
4Practices & Tips to Remote Wipe a Device
When a mobile device is lost, the device management admin can use third-party software to take immediate action. But, note that the device should be online.
Step 1.Lock screen immediately

Before erasing everything, you can lock the screen remotely to block unauthorized access.
Step 2.Backup company's confidential information

Valuable company data needs a copy. Thus, the admin can transfer files via the console dashboard before delete.
With AirDroid Business, all data stored in the device is able to move to the computer in bulk.
Step 3.Remote wipe the entire device

Since the operation is irrevocable, confirmation and notification are necessary.
If it is a BYOD device owned by the employee, the admin should inform him in advance. As for the company-owned device, it's better to confirm the device information first to avoid deletion errors.
In AirDriod console, the admin will need to enter the password so that he can remote wipe a device.
Step 4.Set up new strong password and lockdown screen again

Go to "Policy&Kiosk" > "Policy" > "Password" to activate password configuration in AirDroid. Then, choose Force Password Configuration to set up a new password for the device. Next, go back to "Device" and click Device Lock for remotely locking.
FAQs
What is the limitation of remote wipes?
The main limitation of the remote wipe is that it can be cut off from the network. If the device is in airplane mode or turned off, the remote wiping process will be interrupted.
Can MDM remote wipe? 
Yes. An MDM solution is designed to manage devices, and of course, including remote wipe. Some are available for partial deletion which wipes the work account and company data stored under it only.
Does remote wipe erase everything? 
Remote wipe is a feature that makes it possible to erase everything on the device.
Can you recover data after remote wipe a device?
In most cases, it's unable to recover. But, some tools are possible to do so, such as Apple Business Manager, Knox Manage, etc.
Was This Page Helpful?