[Updated 2023] How to Set Ringtone on iPhone without iTunes
iTunes is generally the go-to way for setting custom ringtones on your iPhone. The method is quite lengthy and requires you to download iTunes on your computer.
But fret not as there are ways you can use to set any custom ringtone on an iPhone without relying on iTunes. And that's why we are here today. In this blog post, you're going to learn how to set ringtones on iPhone without iTunes in just a few minutes.
In addition, it will outline the most efficient solution for transferring your files between iPhone and Windows. Let's take a look!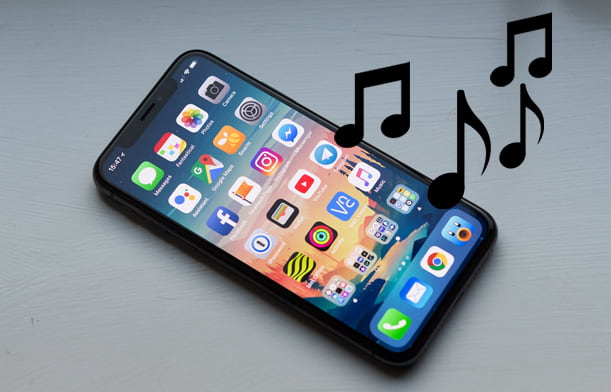 1Prerequisites for How to Set Ringtone in iPhone Without iTunes
Before learning how to make ringtones for iPhone without iTunes, there are a couple of requirements you should know about.
1. First, the song you want to set as a ringtone should be downloaded on your iPhone Music library or the Files app.
2. Secondly, the user needs to install either of the two apps to complete the process, which is:
Ringtones: Ringtone Maker
Apple's GarageBand app
Having said that, let's move on to the next step.
2How to Set Ringtone on iPhone Without iTunes Using the GarageBand App
The official way for setting a custom ringtone on iOS is by using GarageBand. Developed by Apple, this app is available for all iOS users and helps you make any song as your iPhone ringtone. Also, be sure that your iPhone is running on iOS 14 or later.
Here's how to set an iTunes song as ringtones without a computer using GarageBand:
Step 1. Install and launch GarageBand on your iPhone.
Step 2. Tap the "+" icon and swipe left or right to find the "Audio Reorder" option.

Step 3. Here, tap Voice (Mic) option and then, select the "View" icon to enter the editing interface,
Step 4. Now, tap the Loop icon and choose either Files, Music, or Apple Loops where your ringtone is saved.
Step 5. Drag and drop the ringtone to the audio workstation.
Step 6. Next, double-tap the custom ringtone and hit Split. Use the Scissors icon to cut its length where needed.
Step 7. Double tap the unusable parts and hit Delete.
Step 8. Now, tap the down arrow icon at the top-left and select "My Songs." Then, select and hold your audio file and tap Share > Ringtone.
Step 9. Enter the name of your choice and tap Export.
Step 10. Finally, tap "Use sound as…" to set this tone as a ringtone directly.
3How to set ringtone on iPhone without iTunes and GarageBand
Do you have a custom ringtone and want to set it as a ringtone again without using GarageBand or iTunes? Just follow the below instructions to learn how to set ringtones on iPhone without iTunes and GarageBand:
Step 1: Open Settings on your iPhone and navigate to Sounds & Haptics.
Step 2: Here, tap "ringtone" to view all the available ringtones.
Step 3: Simply, tap on the custom ringtone that you want to use as a ringtone.
4How to Add Ringtones to iPhone Using iRingg
Do you have any favorite songs or music on a computer that you wish to set as your iPhone ringtone? All you need is a reliable iPhone ringtone maker to get the job done. The online world is full of efficient ringtone makers, and iRingg is one of them.
This application offers a simple way to make ringtones and export them to your iPhone right away. Just follow the below steps to learn how to set mp3 as a ringtone on iPhone without iTunes via iRingg:
Step 1: Download and install iRingg on your PC
Step 2: Launch it and connect your iPhone to the computer to get going.
Step 3: Once iPhone is detected, use the Browse option to search for the music tone you want to use as a ringtone.
Step 4: Next on how to make an MP3 ringtone iPhone without iTunes, trim the ringtone to up to 30 seconds.

Step 5: iRingg also lets you personalize the ringtone using the "Personalized & Edit" menu.
Step 6: Now, click on Export > Push to iPhone to save it on your device.
Step 7: From your iPhone, go to Settings > Sounds & Haptics > Ringtone. Select and tap on this tune to make it your incoming call ringtone.
And that's how to set ringtones in iPhone without iTunes for free via iRingg.
5Bonus Tip: Transfer Unlimited Data Between iPhone and PC with One Click
One common issue that many iOS users face is transferring data between iPhone and Windows. Though you can use iTunes, the procedure is complicated and often shows unexpected errors.
That's why we introduce you to AirDroid Personal. This all-in-one file transfer app makes it extremely convenient to any type of data between your iPhone and PC.
Why Use AirDroid Personal
With just a single click, you can find tons of file-transferring apps, but none of them come close to AirDroid Personal in terms of its features and efficiency. It is compatible with all platforms including Windows, Mac, iPhone, and Android. Plus, the program guarantees super-fast transfer of data between any two devices.
With this tool, you can send data to multiple devices in one go. And more strikingly, it lets you chat in real time with the person you're sharing data with.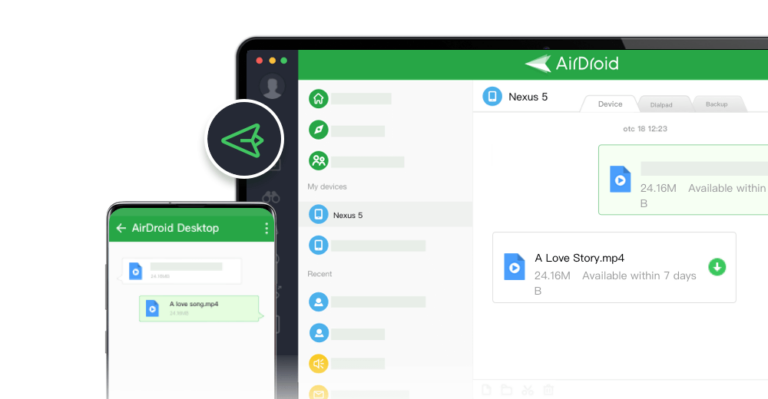 Other Features
Some of its top-notch features include:
Screen Mirroring:

Mirror your Android phone on your computer to get a bigger display and enjoy movies like never before.

File Management:

Manage all your Android files and internal storage wirelessly from the comfort of your PC.

Remote Control:

Wirelessly connect your iPhone or Android to a PC and manage all your social media accounts, files, and other tasks.

Notifications and SMS Management:

Use this tool to receive and send texts and calls from your computer. Its Notification feature lets you sync your phone's notifications to the computer.
Check out how to transfer data from your computer to your iPhone using AirDroid Personal:
Step 1: After installing AirDroid Personal on both your computer and iPhone, log in with the same AirDroid account.
Step 2: On the desktop app, select the File Transfer icon and click on your iPhone under My Devices.
Step 3: Now, click the Send File option and browse all the files you want to share. Hit Send to proceed.
And voila, all your data will be transferred to the other device. If you wish to transfer files to multiple devices simultaneously, then simply install the app on these devices and connect them wirelessly using the same procedure.
Final Remarks
All iPhone official ringtones sound monotonous after some time and it's natural to start customizing your iPhone ringtone. This article has discussed several ways how to set ringtones on iPhone without iTunes.
Now, you can easily set any song or tune as your iPhone ringtone with or without using a computer. Just be sure to follow the steps carefully to do it right.
Moreover, if you want to share data between an iPhone and a computer, use AirDroid Personal. This versatile data transfer app can send unlimited data across platforms at lightning-fast speed.
FAQs
Let us take a look at some common queries of users.
1. How do I set a song as my ringtone on my iPhone without iTunes?
If you already have a custom ringtone on your iPhone, then:
Go to Settings > Sounds & Haptics > Ringtone.
You will see all the available ringtones.
Tap on any tone to set it as your ringtone.
If you don't have a ringtone already, use the GarageBand app (as explained in Part 2) to fix it.
2. Can iPhones have song ringtones?
Yes, you can easily set any song as your iPhone ringtone with or without using iTunes. Use GarageBand or iPhone Ringtone maker to make custom ringtones, if you don't want to purchase them from the iTunes Store app.
3. How can I set my iPhone alarm to a song without iTunes?
Setting a song as your iPhone alarm ringtone is very easy. But be sure you already have a custom ringtone in your Files app.
Here's how to proceed:
Open the Clock app and go to Alarms.
Tap New to create an alarm.
Tap Play Media > Choose Media.
Here, choose the song and tap it to select it as your alarm ringtone.
Was This Page Helpful?