[2023] McDonald's POS System: Which POS System is in Use
McDonald's services more than 70 million customers every day with its efficient POS system. According to its latest report, it has a 13% sales growth in Q1 2023.
Wondering what kind of POS system can handle such a large order volume? Is this system applicable to other businesses? Lucky you, we will explore McDonald's POS system together in this article. Let's dive in!
What POS System is Used by McDonald's?
McDonald's brand utilizes the NewPOS software, which was integrated into the brand to streamline systems and increase profitability.
What is NewPOS? NewPOS was originally developed by Savista. However, the platform was purchased by Torex, before eventually being taken in-house by McDonald's to allow them to retain greater customizability over the tool.
Notably, given the size and scale of the McDonald's brand, the company needed a point of sale system capable of withstanding the massive volume of orders the business received daily.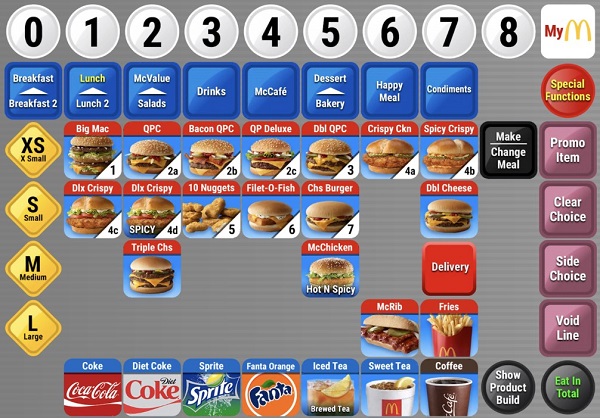 The newly updated, custom version of the old NewPOS was named NP6, and this helps deliver a streamlined and appealing solution for customers. Perhaps unsurprisingly, this often proves hugely important for a brand like McDonald's, since the company's success depends largely on encouraging higher numbers of sales from each customer (while keeping costs low with an incredibly fast turnaround time).
In short: the McDonald's POS is focused on the brand and its needs exclusively, making it a highly customized and tailored software.
What Does the McDonald's POS System Offer?
One of the key features of the McDonald's POS is its ability to integrate with the many different systems in place for McDonald's and keeping this in mind could help inform your decision regarding the optimal POS in your firm.
The McDonald POS system is a sophisticated and efficient technology that's unique for its ability to connect with the many different devices found throughout McDonald's stores, including kitchen devices.
This revolutionizes the order process and minimizes the potential for errors to arise during the order-taking process. Moreover, it helps improve communication in the kitchen, which is naturally critical for busy periods when the restaurant has numerous different orders on the go at once.
It's not just the kitchen devices that benefit from the McDonald's POS, though. Indeed, the point of sale network also works alongside the business's cash registers and the like, offering a further option to simplify operations while simultaneously ensuring that every customer is given the highest standard of service.
However, getting used to the McDonald's POS requires some training, so it's important for the brand to utilize a training program alongside its system. Fortunately, the design of the software is relatively intuitive, helping staff learn how to integrate the McDonald's POS system alongside their other core responsibilities.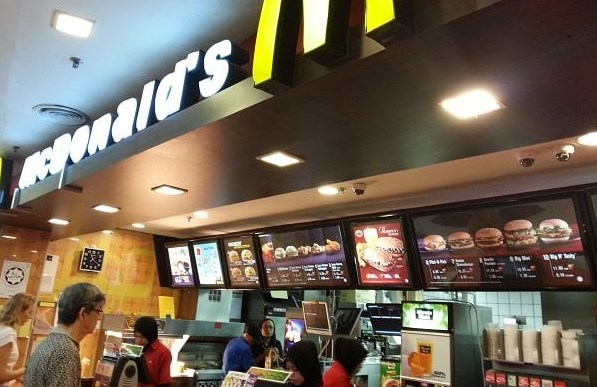 How Does the McDonald's POS System Work?
One of the core features of the McDonald's POS system that makes it incredibly functional for use in a fast-paced store environment is the fact that the software primarily utilizes images of the chosen food product. This offers a rapid and simple way for staff members to scroll through lists of products, thereby making it easier and more efficient to find the products needed as part of an order.
Most notably of all here, the POS system also focused primarily on handling a customer's orders, rather than being overly targeted to customer relationship management. The main goal is hence efficiency: get the customer's order delivered as soon as possible. This ties in with the fast food nature of the brand, where the customer's experience with the team is arguably less important than the quality of the food and the speed of delivery.
In the modern day, it's not uncommon for the McDonald's POS to also integrate with in-store kiosks that make it easier for customers to place orders while in the store. As such, the NP6 system is highly effective for McDonald's as part of its wider goal to deliver value-for-money, fast paced services overall.
However, it's important to recognize that the POS works with a focus on providing minimal direct input with customers, thereby making it less effective for businesses that need a tool capable of engaging clients overall.
Can McDonald's POS System Work for Other Businesses?
Now, you have known some of the main things about McDonald's POS system.
However, you might have a question in your mind: is McDonald's POS system applicable to other businesses? Especially can I use it for my business?
Unfortunately, the answer is no. Since McDonald's POS system is fully custom and in-house, other businesses are unable to simply license the software from the company.
As such, for businesses wanting to integrate the McDonald's POS system, the best approach may be to develop custom software.
However, this may not be the right option for many firms, owing to the system's core focus on delivering fast services; naturally, for the majority of restaurant businesses, this won't align with the brand's goals for customer service.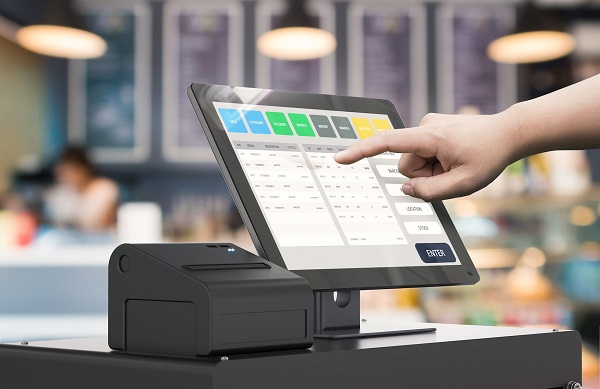 How to Find the Right POS System for Your Own Business?
As you know, McDonald's POS system is not suitable for other businesses. And if you are running a business that needs a POS system. Here are some tips for you to find the right POS system. Let's check the tips.
1Analyze Business Records
Before looking for the right POS system, the first thing you need to do is analyze your business records. Do a deep analysis, you can have a better understanding of your business and clearly know what specific features you demand in the POS system.
2Set a Budget
After analyzing the records, your might have an initial framework for the POS system. There are lots of POS systems on the market with diverse price ranges. Hence, the next thing is setting a budget. Running a business, whether it's in development or long-term management, finding a POS system you can afford and also meet your needs is important.
3Choose Between Cloud-Based or Traditional Systems
Nowadays, the typical types of POS systems are cloud-based and traditional POS systems. For traditional POS systems, there are naturally fewer risks, it's ideal for processing cash transactions, but the price is more expensive. For cloud-based POS systems, it is more scalable as the business grows.
4Consider Hardware Compatibility
Not all POS will be compatible with all devices. So, before making any investment, check that your property's devices will be capable of actually running the software. There's no point in investing in a system you won't be able to use; alternatively, you may have to invest in new devices to ensure that the system can work.
5Evaluate Software Features
Every POS is unique. In line with this, if you have been looking to get the most from your POS, make sure to evaluate the different software features on offer to help inform your decision. Whether that's support for images or an excellent layout, there are countless features that could massively influence our final choices regarding the ideal software.
6Check for Integration Support
Only just getting started in the world of POS systems? If this is the case for you, partnering with a brand that can offer integration support could be hugely useful. If you're feeling unsure about this, don't hesitate to contact your chosen company for further support regarding their
7Compare Customer Support
Finally, be sure to compare the customer support of your chosen brand to help. While we all like to hope we won't need customer support, from time to time, things will go wrong. Accordingly, if you find yourself in this scenario, it can be useful to know that there is a helpful team of customer support advisors at the other end of the phone, waiting to help.
Extra Tip for boost business: When finding a suitable POS system, and how to manage it effectively, for example, troubleshooting POS problems becomes an essential point to consider, then mobile device management (MDM) is a good choice to boost your business.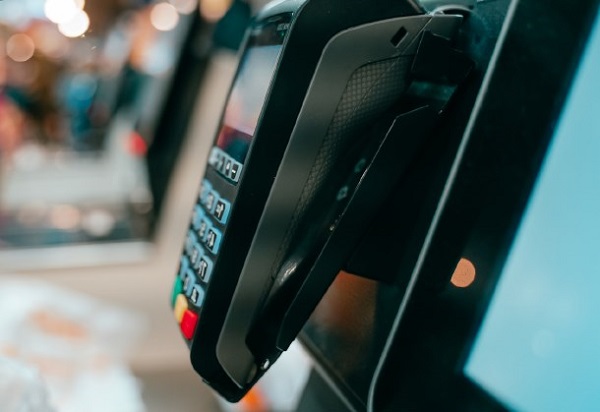 AirDroid Business for POS Management
Download free datasheet
Remotely troubleshoot Android-based POS and self-service kiosks, monitor device health and resource usages, and set up automatic staged rollouts for app updates.
Conclusion
If you have been looking to find the most effective POS system for your business's needs, it can often seem difficult to know where to start. Fortunately, we have outlined some of the critical things you should know about the McDonalds POS today to help you find the right solution for your own needs.
FAQs
What is POS in Fast Food?
Looking from a fast food perspective, a POS system (Point of Sale) integrates hardware and software to streamline ordering and payment processes for customers. As seen in McDonald's, these systems commonly include touch-screen monitors, cash registers, and card terminals, allowing for faster service and reduced errors during the order taking process.
How Does a POS System Work in a Restaurant?
While every restaurant's POS system will be unique, these most commonly provide support for order placement and payment processing. Usually, restaurant POS systems will use a touch-screen interface and are capable of connecting with other devices on the business premises.
What POS System Does Burger King Use?
Burger King's POS system is different from McDonald's. Burger King uses Oracle POS to provide efficient solutions for customers.
Was This Page Helpful?