How to Download WhatsApp Video on Your iPhone /Android
WhatsApp is one of the most popular social media platforms for its stunning chatting features. It comes with a built-in automatic video download feature to save the incoming videos in your chat – on both iPhone and Android.
But this doesn't hold true for saving the video statuses of your friends and family. But luckily, you can always rely on third-party tools for WhatsApp status video download.
To make things easier for you, this article is going to provide a comprehensive guide on how to download WhatsApp video as well as save your friend's status. Stick to reading and find out a lot more.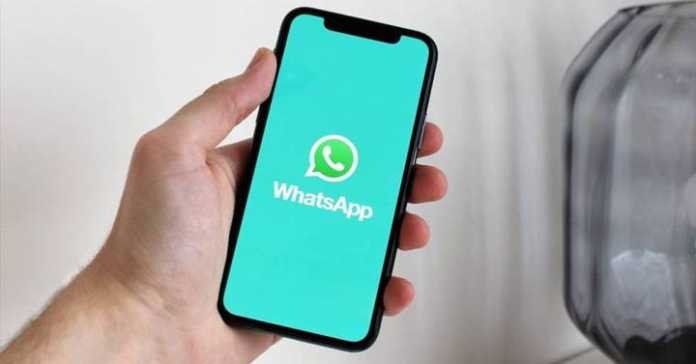 1Use Automatic Feature for WhatsApp video download on Android/iPhone
If you want to download the videos sent from your contacts directly to your phone's gallery, then cheer up. WhatsApp has a feature that, by default, saves all the incoming media on the phone.
All you need to do is enable it and you won't have to worry about how to download videos from WhatsApp. The steps are slightly different for Android and iPhone. Below, we will discuss both:
1.1How to Save Video from WhatsApp on Android
Step 1. Launch WhatsApp and tap the three-dots icon at the top-right.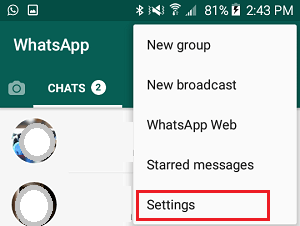 Step 2. Next, tap Settings > Chats, and enable the toggle in front of "Media Visibility."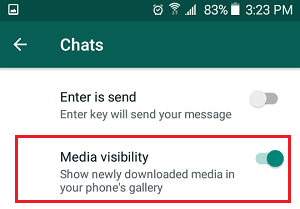 Step 3. Hit Ok to confirm that you want WhatsApp to automatically save the incoming media on your phone's gallery.
1.2How to Save Video from WhatsApp on iPhone
If you're wondering how to download WhatsApp video on iPhone, then:
Step 1. Open WhatsApp and tap Settings at the bottom corner.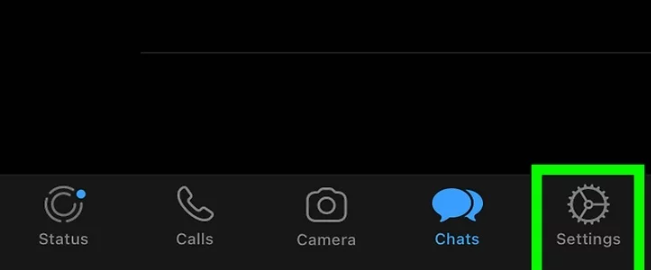 Step 2. Next, go to Chats and enable the "Save to Camera Roll" feature.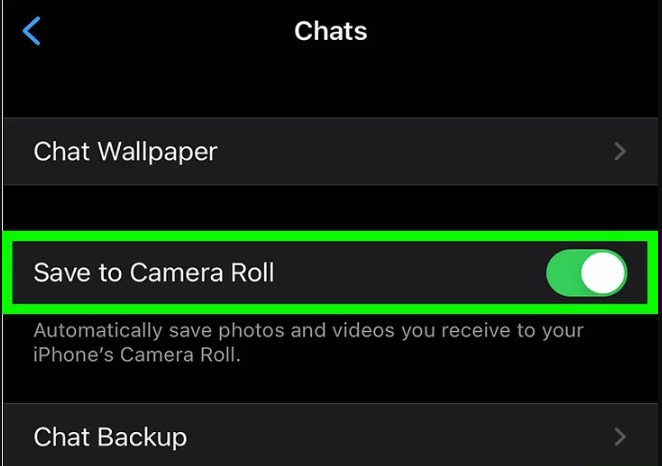 Step 3. Now, all the new incoming videos will be saved in your iPhone's Photos app.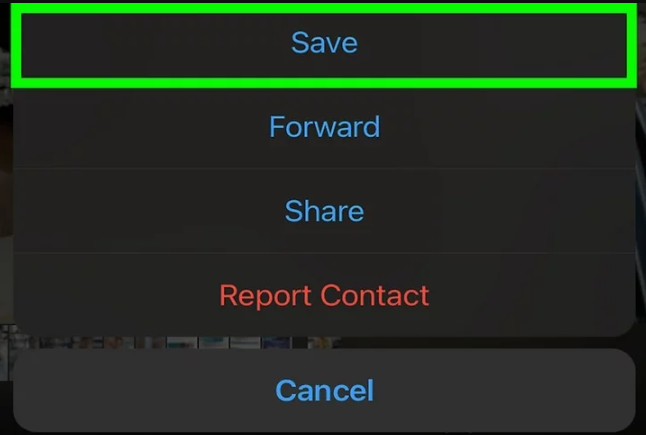 2How to Download WhatsApp Status Video
One of the most entertaining features of WhatsApp is video statuses. People share all sorts of amazing status updates that you may want to download as they get automatically deleted after 24 hours.
Let's learn how to download WhatsApp Status video:
On Android
Unfortunately, there's no official way to download a WhatsApp status on Android. But you rely on a third-party tool to save WhatsApp status. To do that:
Step 1. Install and launch Status Saver on your Android phone.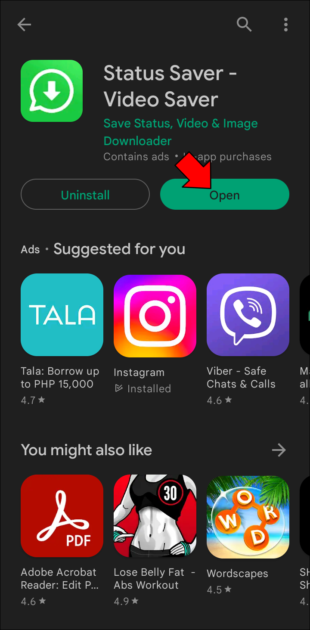 Step 2. Give necessary permissions to the app to access photos, media and files on your device.
Step 3. Next, go to the Videos section and download the preferred status video.
On iPhone
For iPhone users, the easiest way to download the WhatsApp status is via the built-in recording feature. The process is quite simple and it doesn't cost you a single penny. Here's what you need to do:
Step 1. First, go to Settings > Control Center, and be sure to add the "Screen Recording" feature – if it isn't already.
Step 2. Now, swipe down from top-right to see the Control center (for latest iPhones) and tap the Screen Record icon.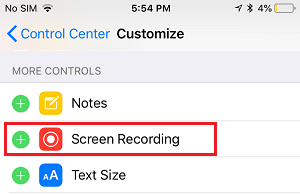 Step 3. Launch WhatsApp and play the desired status. It will begin recording within 3 seconds.
Use the same steps to love video song download for WhatsApp status in Tamil or phir mohabbat WhatsApp video song download, the below guide is for you.
How to Save Videos Manually from WhatsApp
If you already have a video in your WhatsApp that you want to download, then:
On Android
Launch WhatsApp and go to the chat having the video that you need to save.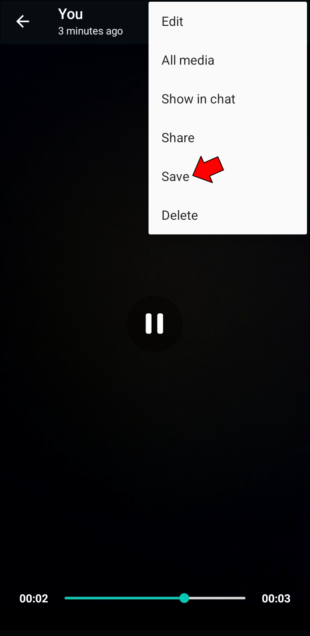 Play the video, tap the three-dots icon at the top, and hit Save.
On iPhone
Open WhatsApp and go to the video you want to download.
Long-press the video to see a panel of several options. Tap Save to download it on your phone.
3How to Fix WhatsApp Video Won't Download?
If you're facing the error WhatsApp could not download video, then you're not alone. This problem is quite common and can happen at any time. Below are some proven solutions to troubleshoot the WhatsApp couldn't download video issue:
1.Make sure your phone is connected to a stable Wi-Fi connection.
2.Sufficient free storage is available on the SD or phone's memory.
3.Your phone's date and time are set correctly.
4.Read-only mode is turned off.
5.Update your WhatsApp to the latest version.
4Bonus Tip: Transfer WhatsApp Videos to Another Phone Wirelessly
What if you ever wish to transfer the WhatsApp videos to another smartphone for any reason? Luckily, you a have a perfect tool called AirDroid Personal. It offers the quickest way to move all your WhatsApp media to another smartphone with just a few clicks.
The program is known for its seamless cross-platform file transfer. You can easily share files between Android to Android, Android to iOS, iOS to Android, iOS to iOS. On top of that, it can send files to multiple devices in one go.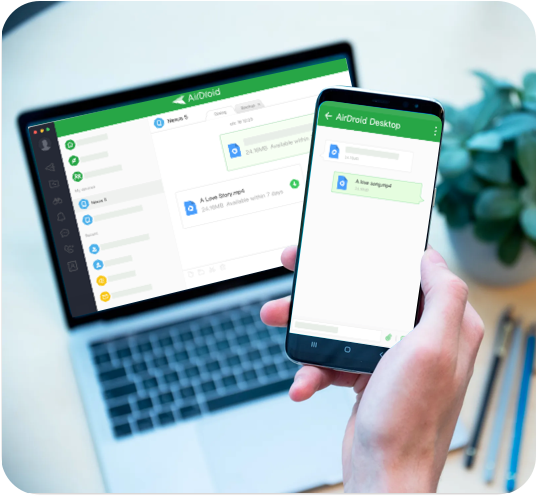 AirDroid Personal also allows you to share other file types including contacts, documents, and much more. More strikingly, it can also move files between smartphone and PC effortlessly. No wonder, it is ranked the #1 file transfer program in the world.
Key Features of AirDroid Personal
It offers a simple way to move WhatsApp media from your smartphone to another device.
Guarantees lossless data transfer at a blazing-fast speed.
Share files between both Nearby as well as Remote phones.
It allows you to send data to multiple phones at once.
No upper size limit for files.
Compatibility with all popular data types.
Manage all your Android files from PC.
Mirror phone's screen on a PC.
Using AirDroid Personal is easier than you think. The whole process happens in just 4 simple steps. Check out yourself how to do that:
Step 1. Install AirDroid mobile app on both your phones and login with the same AirDroid account.
Step 2. Now, open the app on the host phone, tap the Nearby tab, and select the other phone's name when the program finds it.
Step 3. Within a few seconds, both phones will be connected remotely. Now, tap the paperclip icon > Files, and select the files you want to send.
Step 4. Hit the Send option to transfer WhatsApp data. You can send unlimited files using this method.
Final Remarks
Hopefully, this article has helped you overcome the challenge of how to save video from WhatsApp. Now, you shouldn't face any issue in downloading WhatsApp video as well as video statuses of your mates. What's best is it outlines the step-by-step procedures for both Android and iPhone.
If you ever wish to transfer WhatsApp videos to another smartphone, then take the assistance of AirDroid Personal. This powerful tool supports batch transfer and provides a fast transfer speed, especially for large ones.
FAQs
1. How to Ramadan WhatsApp status video download?
If you're using an iPhone, then use the screen record feature, available in Control Center, to save the Ramadan status. For Android users, the best option is to use a third-party downloader like Status Saver.
2. Why I couldn't download video WhatsApp?
Below are the common reasons of why you couldn't download video WhatsApp iPhone along with solutions:
No internet connection.
Your phone has run out of extra storage.
Date is not correct on your phone.
Read-only mode is enabled.
You're using an outdated version of WhatsApp.
Any minor bug in the system. Reboot your phone.
Was This Page Helpful?