How to Transfer Data from Pixel to Pixel?
Google Pixel phones are all the rage right now, and they have garnered a dedicated fanbase. Many fans wait for the newest model to launch, so they can upgrade to the latest Pixel. But changing phones every year, or sometimes even sooner, can make transferring all your data a hassle.
Even if you don't upgrade to a new Pixel phone, it's always useful to know how to transfer data from Pixel to Pixel, especially if you have friends who use Pixel phones as well. Fortunately, there are many different ways to do it, and you can use whichever method you want. Different methods can be useful in different scenarios as well. Let's find out how.
1Can You Transfer Data to Google Pixel After Setup?
Yes, you can transfer all your data to the Google Pixel after you have set up your phone. It is easiest to do this when setting up your new phone, but even if you haven't, you can always do it later.
If you always back up all your information on the phone you use, then simply logging into your Google account on your new Pixel phone can easily get the job done. You can go to your settings and search for the "Restore Backup" option to restore any available backups from another phone. This action will transfer your contacts, calendar details, credentials, etc. to the new phone.
25 Ways to Transfer Data From Pixel to Pixel
Whether you are upgrading to a new phone or just transferring data, there are plenty of ways to transfer Pixel to Pixel. Let's check out a few different ways, so you know when to use which method.
1 Use Google Data Transfer Tool App
Google has a data transfer tool app that comes pre-installed on Google Pixel phones. You can use the Google Pixel Transfer Tool to transfer all of your data when you are shifting from an old Pixel phone to a new Pixel phone. Remember that this method only works if your target phone is a Pixel. Here's how.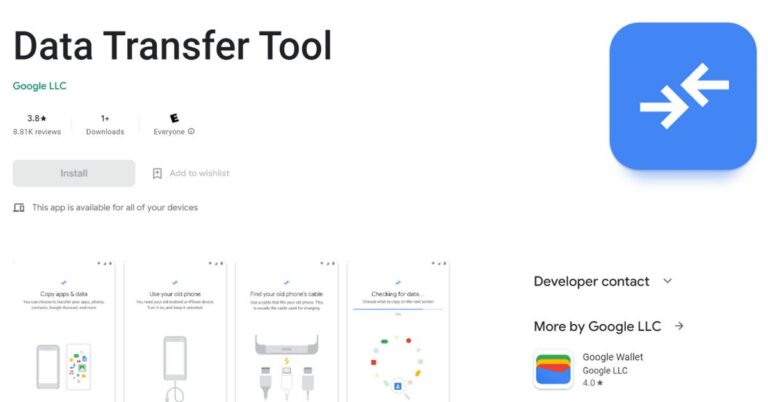 Step 1:

Connect Both Pixel Phones

You need to have a cable and an adapter to connect both of your phones. This app only works for a wired connection, so you will need the cable and adapter to connect two phones. Once you have the phones connected, go ahead and launch the Data Transfer Tool app.
Step 2:

Transfer Data from an Existing Phone

Once you have opened the app, click on "Transfer Data from an Existing Phone" and then tap on the "Next" button. This should pop up a prompt on the phone if you want to transfer your data.
Step 3:

Grant Permission

Accept the prompt and grant permission for the data transfer to begin. You can select what you want to transfer and what you don't. Then tap on the Copy button and that's it.
2 Use AirDroid Personal
If you want to perform any type of Google Pixel data transfer or even from other Android or iOS phones, you can do so with AirDroid. You don't need a cable and you can transfer any data type you want. Here's how -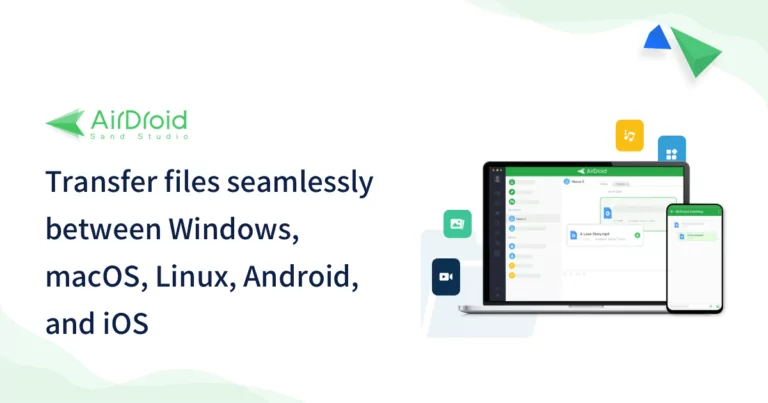 Step 1:

Download and Install AirDroid

First, you need to download and set up your AirDroid account on both Pixel phones. If you're transferring files between friends, ask your friend to do the same.
Step 2:

Sign in to AirDroid Accounts

Next, you need to log in to AirDroid. This is how AirDroid can easily transfer data wirelessly.
Step 3:

Navigate to the File

Then open the file or data you wish to share with the other Pixel phone. Tap on the options button and then tap on Send icon.
Step 4:

Share the file

Once you are redirected to the AirDroid app, you can select your device name from the list you can share with, and then you're done!
3 Use Bluetooth
Bluetooth is an old method to share your data, and it works on Pixel and pretty much any other phone. However, it's very slow and unreliable and has a size limit. But if you want to use it, here's how.
Step 1:

Turn on Bluetooth

You can turn on your Bluetooth by swiping down and finding the Bluetooth icon from your drag-down menu on your home screen. If it's blue, it's turned on. Remember to also make sure the Bluetooth is turned on, on the other device.
Step 2:

Connect the Devices

Open your Bluetooth settings and then tap on connect a new device. If your Bluetooth is turned on and working properly on the other Pixel, then it should easily show up. Tap on it to connect.
Step 3:

Share the File

Then navigate to the file you want to transfer and open it. Tap on the options button, and then tap on "Share." You should see the Bluetooth icon pop up. Tap on it. Then send the file to the other Pixel device.
4 Use Google Drive
Google Drive is a pretty neat way to transfer your data between multiple devices. If you have auto-backup turned on, it becomes very easy to switch to a new phone, and simply logging in to your Google Account gives you access to all your data. Otherwise, you can also use this to manually transfer data between Pixel devices.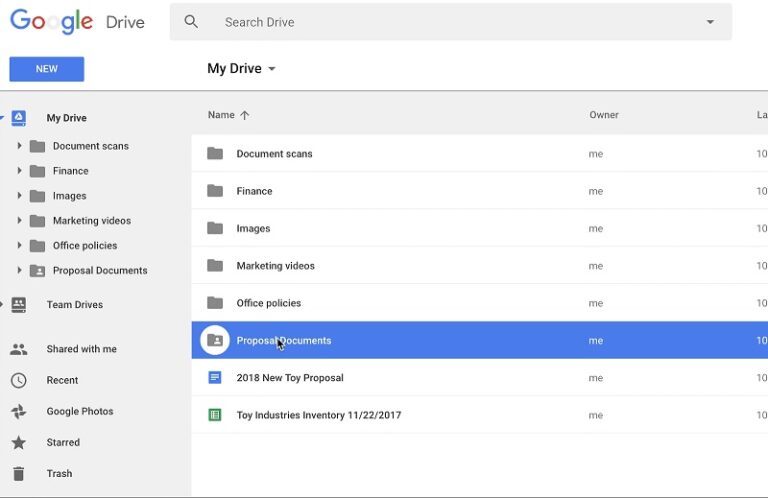 Step 1:

Upload the File

You can manually upload any file to your Google Drive from your Pixel phone to access it from anywhere else. Go to the file and then tap on options and then Share. Tap on the Drive icon.
Step 2:

Select the Location

Google Drive will ask you to select the location where you want to save your file. You can create a new folder or just save it as is. Make sure you can find it later.
Step 3:

Share the File

Now there are multiple ways for you to access this file. If you are logged in to your Google Account on your other Pixel phone, then you can easily find this file by opening the Drive app. Otherwise, you can open the Drive app on the phone with the file and tap on Options. Select Copy Link to copy the link to the file.
Then you can send the link to whoever you want, or mail it to yourself if you use a different Google account on your new Pixel phone. Open the link to access the file.
5 Use A Computer
For those of you who are old-school, this is a more traditional approach. You can use a computer as an intermediary to transfer files between Pixel phones. This will not work for contacts or Settings and certain other data types. It's best for transferring photos, music, etc.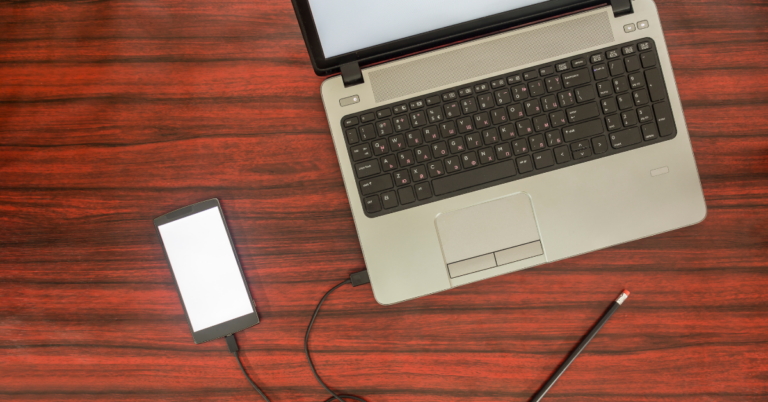 Step 1:

Connect your Old Phone to the PC

Use your USB cable to connect your Pixel phone to your PC. You can connect both phones or one by one. Your PC should detect the phone and you will see a pop-up that will ask you what you want to do. Click on Open Folder to View Files.
Step 2:

Copy the File

Then navigate to the file you want to copy and then drag and drop the file to your Desktop. You can also directly copy it to the folder of your other Pixel phone if you have both phones connected. Otherwise, simply connect your new phone to the PC and then drag and drop from the desktop to the phone to transfer the file.
Conclusion
There are several ways to transfer data from Pixel to Pixel, and depending on your situation each of these methods can be useful. If you are switching to a new phone, for instance, using the Data Transfer app is a good option. For everything else, AirDroid is a great option as it gives you the flexibility that the other methods don't.
FAQs
1. Do you need an internet connection to transfer data from Pixel to Pixel?
No, if you use the Data Transfer Tool app from Google, you don't need the internet. But any method that does not require the internet would require a cable connection. It's much easier to use a wireless connection with the help of the internet.
2. Can you transfer data from iPhone to Pixel?
Yes, you can transfer all your data from iPhone to Pixel using the AirDroid app. It works across both platforms and is very easy to use. You just have to share it manually.
3. What to do if you can't transfer data to a new Pixel phone?
If you're setting up your Pixel and can't transfer data, try checking the cable to see if it works correctly. Take it out and reinsert it and try again. If that does not work you can use your Google Drive to restore your backups.
Was This Page Helpful?