What Are Zebra Devices? How to Remote Manage It?
We have often observed handheld barcode scanners in shopping malls and other public places used to scan product details and create bills.
Such devices are normally called rugged devices. These devices can be mobile phones, tablets, or any other hardware device, and they also vary in size and shape.
These are specialized devices built with tough materials for resistance against temperature, moisture, dust, shock resistance, and other tough situations.
They are widely found in the manufacturing, construction, and logistics industries. The emergence of rugged devices is due to the extreme need for special devices like Zebra devices in different industries to withstand hard environments.
1 What is a Zebra device?
Zebra Technologies designs and manufactures electronic gadgets to streamline industrial workflows and improve the productivity of organizations, such devices are called Zebra devices.
These devices include handheld mobiles, computers, tablets, barcode scanners, mobile printers, and other useful gadgets.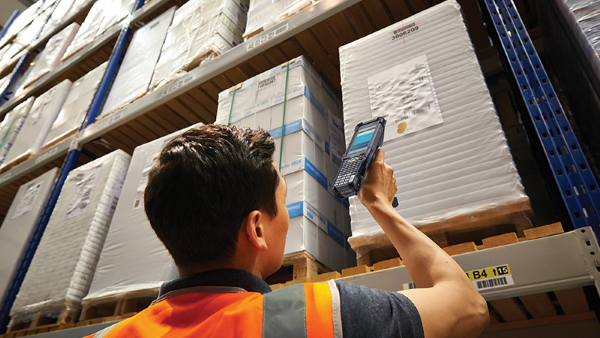 They are used to print bills and tickets in real time in different industries, scan the barcodes, and fetch details to improve inventory management and sales.
Zebra devices are known for their durability and long-lasting services that withstand extremely harsh conditions in different industries. Due to this reason, they improve productivity and make commercial work easy.
2 What are Zebra devices used for?
Zebra devices have extensive uses in different industries. Here are some common applications of Zebra devices:
Barcode scanning and printing
Barcode scanners and mobile printing Zebra devices are exclusively used in the logistics, retail, and manufacturing industries. Mobile printers are used in retail shops to generate a hard copy of a bill for the customer for each transaction. A barcode scanner scans the item with its name and price and is saved on the device.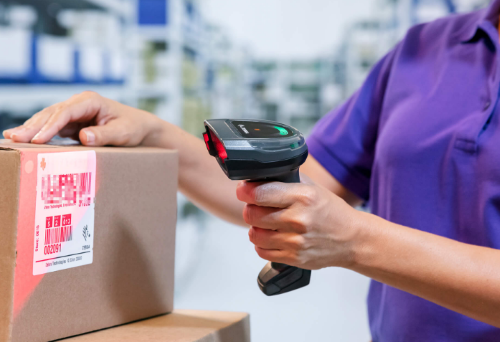 Once all the items are added, a mobile printer is then used to provide a hard copy of that bill. It improves accuracy, and more customers are entertained in a short time. It also helps with asset tracking and managing inventory.
Inventory management
Handheld devices like computers, mobiles, and tablets are excessively used to maintain records. Instead of traditional methods for managing stocks, Zebra devices provide the fastest means of inventory management.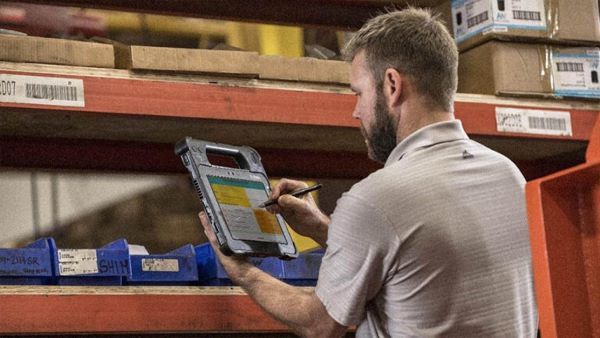 Many industries, including logistics, healthcare, and retail, use Zebra devices for inventory management. It helps record available stock and easily sort out the limited stock needed for purchases. Things are managed smoothly with perfect calculations.
Workforce management
Zebra devices are utilized for workforce management in the transportation, field service, and logistics industries.
Its location tracking feature helps track the devices linked to the businesses at outstations. Real-time communication via Zebra devices enables businesses to manage their workforce more efficiently. It helps improve customer satisfaction by providing them with a quick response.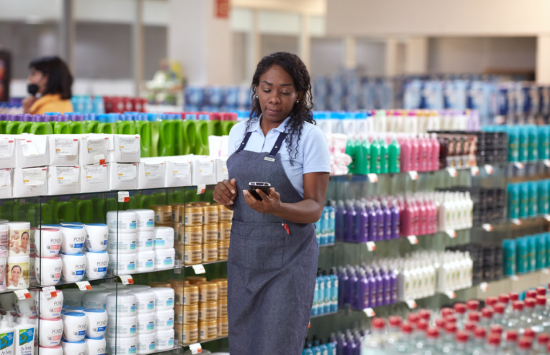 Asset tracking
Zebra devices use radio frequency identification to monitor the location of assets. Barcode scanners and FRID readers are widely used in different industries to manage the system. Zebra devices track medical equipment and medicine supplies in the healthcare industry to ensure they are available wherever required.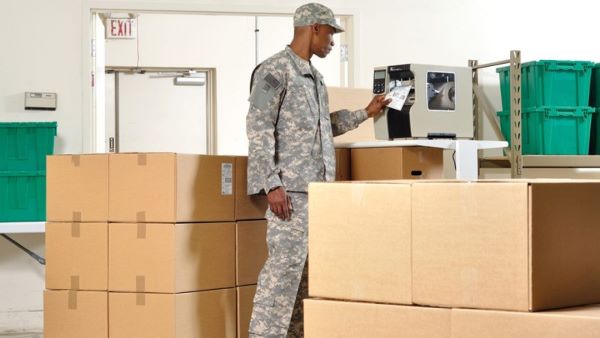 It helps administrators keep them safe from theft or loss. Asset tracking is also a valuable feature for the logistics industry, as it helps enterprises track the goods continuously and accurately manage the details, such as delivery time.
3 Variety of Zebra devices offered in the market
Zebra Technologies launched various devices specially designed and used to perform specific operations. Each of its devices has its place in different industries. Some basic Zebra devices are:
Handheld computers
Handheld computers are long-lasting devices that are rugged enough to cope with harsh environments. They are mostly used at large retailers, healthcare organizations, and service organizations to access the data provide customers with the best services.
Mobile computers
Zebra mobile computers are the same as handheld computers but are comparatively more powerful than handheld computers. Mobile computers have greater processing power than handheld devices and are thus used for fast actions. These devices are used in logistics and manufacturing for order processing, shipping, and quality control.
Tablets
Zebra tablets allow you to add and use additional features to fulfill your daily working needs. It may include adding a keyboard, a scanner, or an extra battery for long-term usage.
It is a durable gadget you can take anywhere, even in dusty places. These are widely used in healthcare, hospitality, and retail shops for keeping data, patient records, and mobile point-of-sale applications.
Barcode scanners
Barcode scanner devices by Zebra Technology are of high quality and are available in various forms, like cordless, handheld, and fixed-mount.
They are used to quickly scan a QR or bar code and generate outputs, even for dirty and damaged barcodes.Retail, logistics, and inventory management are the industries where they are used excessively.
Printers
Zebra printers, like mobile and desktop printers, are used to print barcodes, bills, tokens, and receipts instantly to offer customers an effective transaction.
They are commonly used in healthcare, retail, manufacturing, and logistics for printing and labeling. Some important features of these printers are thermal printing, wireless connections, and broad compatibility support.
4 Why is remote management of Zebra devices important?
Remote management is vital for Zebra devices used in enterprises to improve their effectiveness in generating results.

Real-time visibility of each device using remote management helps to know the status of all devices operating in an enterprise. It may include the battery level and performance of devices. Remote management also helps identify the issues and resolve them early.

Devices are regularly updated with all the latest updates, and remote management also makes the configuration and customization of devices easy.
All these reasons show how Zebra management is crucial to improve work productivity in large organizations.
5 How to remote manage Zebra devices in batch?
The best solution to manage a large number of Zebra devices in a batch is the use of an MDM solution. An MDM solution helps organizations to remotely monitor and control all activities of these devices from a centralized workspace.
AirDroid Business - Mobile Device Management Solution
AirDroid Business is a comprehensive set of tools to observe and manage all organizational proceedings. No matter whether these are mobiles, tablets, wearables, or other devices. The basic features are:
Centralized management: A fleet of devices operating in a company can be monitored and controlled from a central location. AirDroid Business provides a dashboard for the administrator. All the activities and status of enrolled devices can be observed on that single screen.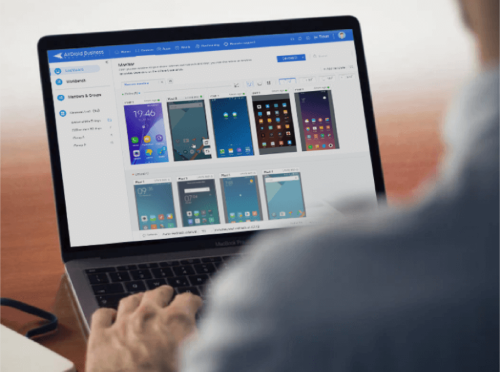 Remote monitoring and control: IT admins can monitor all the Zebra devices without physically reaching them. If any device is not working, admins can remotely control it to troubleshoot the issue. It saves traveling time and also costs for maintenance.
Location tracking & geofencing: While running a business, you can track the location of each enrolled device in real-time and set boundaries to get alerts when devices are not in the required area.
These are just the basic features to let you know what AirDroid Business provides. There are a lot of incredible features to support businesses. So, just explore it and boost up your business.
6 Zebra device tracker: everything you need to know
Zebra Device Tracker is a cloud-based solution that provides remote tracking services for all enrolled Zebra devices. It helps to track device usage and location, implement geo-fences, optimize device performance, and reduce downtime.
It has an easy deployment procedure and can monitor around 100,000 devices located at 5,000 locations. It is important to note that it is an add-on service with additional charges. The price varies with the number of devices and subscription limits. However, you can get the same functionality without additional charges if you use AirDroid Business for remote management.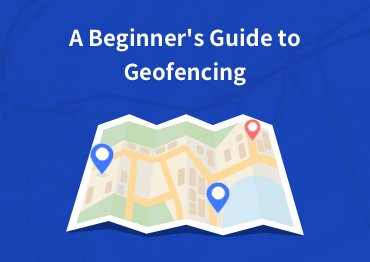 Guide
The beginner's guide to Android geofencing
Track and monitor the location of companyowned devices. Improve security and operational efficiency with advanced analytics features and automated workflows.
Download
7 Why are Zebra phones so expensive?
Zebra phones are different from ordinary consumer devices as they are purposely built with special qualities to resist extreme environments. These devices are specially designed for commercial purposes and thus have limited use, resulting in high production costs.
For long-lasting ability, these devices are developed after extra research, experiments, and tests for approval. Research and experiments continue for the betterment of these devices.
These devices have special features that traditional mobile devices do not have and are specifically built for limited use. All these reasons make it clear why these devices are so expensive.
8 Related Questions to Zebra Devices
Can Zebra devices be tracked?
Yes, there are several ways to track Zebra devices. You can use the Zebra device tracker add-on service to track the devices. An MDM solution like AirDroid Business is a perfect alternative to track Zebra devices smoothly. It tracks the location and helps remotely monitor all Zebra device activities.
How much do Zebra devices cost?
Just like mobile devices, Zebra devices are also available in various sizes. Each device has a unique cost depending on the features it provides. For example, barcode scanners range from a basic model of $300 to an advanced model of $3000.
How to take a screenshot on a Zebra device?
Different models have different methods of taking screenshots. In a few models, like the Zebra TC56, you open the screen and press the power button simultaneously with the lower volume button. You can also use third-party apps to take screenshots on Zebra devices.
Final Thoughts
Zebra devices have created space in the commercial sector by providing ease to businesses. Now it is very hard to manage businesses without Zebra devices. Companies still working manually need to grow, and some are even failing. Zebra devices are being excessively used in almost every industry for various purposes. Although these devices are expensive, their usability and reliability overcome their costs. Another important factor to consider is the management of these devices, which is only possible using an MDM solution as it provides remote management and security features. With MDM, you can easily control these devices to perform several tasks.
Was This Page Helpful?