[Ultimate Guide] What is Mobile Content Management & How it Works
Mobile devices are playing a dominant position in workplaces more than ever. And challenges of management and security come after it.
Applications generate not only sensitive data like accounts and passwords, but also the vulnerability to getting them. Corporate files and emails are kept on devices with the possibility of being peeped at and lost.
Prompt action is needed to manage content on mobile devices. Mobile content management (MCM) is what for it.
Here, we will explore what is MCM, its features and benefits to see how it works for enterprise security.
1Show Wifi Password on Rooted Android Device
Mobile Content Management is inextricably related to MDM, which stands for mobile device management and is far better known. Both can work with EMM or UEM solutions, and express the control and management of corporate-owned devices. But MCM is for documents.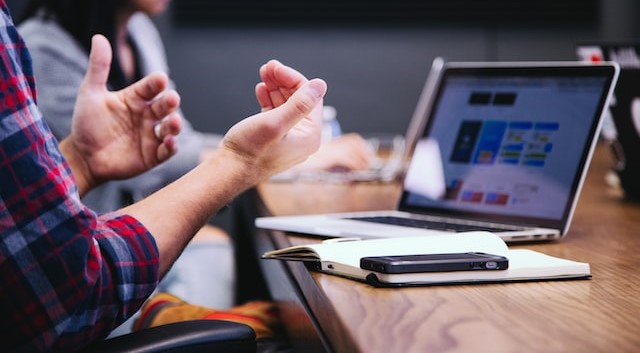 Then what is MCM?
Mobile Content Management consists of file copying, file deleting, file sharing, and most importantly, access and permission control for files. It should be noted that materials such as documents, spreadsheets, images, videos, emails and other data stored in the mobile device are included in 'Content'.
The purpose of MCM is to ensure that resources can be shared and kept securely. By utilizing mobile content management solutions, enterprises can maintain greater control over their data while providing authorized access to device users.
6 use cases for mobile content management to help understand it better
Office. MCM can be used to restrict employees' access to certain files and the operation toward them.
Healthcare. Companies can use MCM to manage medical records and transfer them for remote diagnosis.
Logistics & Transport. Remote frontline workers are able to get the newest files and work information through their mobile devices.
Self-service. Unattended devices, such as digital kiosks, can make good use of MCM for remotely uploading videos that are ready to play.
IT. Send patch files and proceed with remote technical maintenance.
E-bookstore. Some MCM mobile content management solutions are available to send resources to eReaders.
2Why is Mobile Content Management important to Enterprises?
1Prevent data breaches
Data leakage crash enterprises. It's not an alarmist talk. 60% of small businesses are killed by it in six months. And phishing attacks on mobile devices is one of the top reasons which touch upon 25% of all data breaches. Emails and files are the main targets.
That's why enterprises should apply MCM to handle security problems. With a mobile device content management solution, the IT admin can control and set up a safe environment for communication and sharing activity.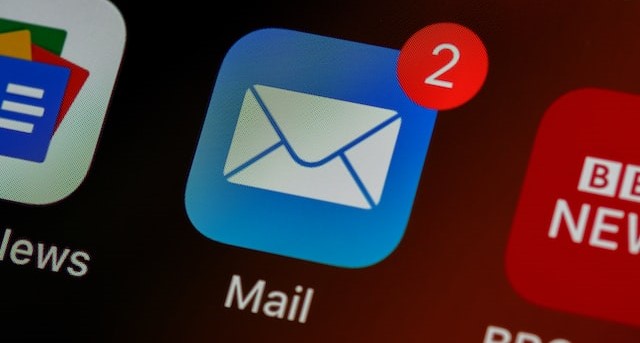 2Prevent data loss
Data loss prevention (DLP) is a big issue for enterprises. According to Unitrends, 94% of companies that suffer horrible data loss were forced to shut down.
Backing up company data is a part of mobile content management. Enterprises can use EMM providers to help with cloud storage. After storing data, the IT admin is allowed to set up access for employees and limit their operations when using devices.
3Show Wifi Password on Rooted Android Device
Remote transfer is a primary capability of mobile content management and power productivity. It's available to distribute files across web, mobile, laptop, tablet and others via an MCM tool. In addition, instantly sending materials to employees and checking the acceptance is feasible.
4Avoid Violating Employee's Privacy
Managing an employee's device might drag into privacy issues sometimes, especially when companies have a BYOD (bring your own device) policy.
To deal with the concern, enterprises can use EMM software to manage mobile content without getting into the user's private space. Namely, work-related data is kept separately in the mobile device and IT admins will only manage data in the work zone.
36 Key Features of Mobile Device Management (MCM)
Mobile content management is a part of EMM or UEM since more and more enterprises prefer to have all things managed in one place. Through the tools, enterprises can implement flexible features for mobile device content management.
Data Encryption
Mobile content management gives the first security layer by applying TSL. It's a protocol to encrypt data sent between applications or web browsers via the Internet.
Using an EMM or UEM solution, the company is allowed to loosen up when delivering important information, such as customer data and financial-related documents.
Remote File Sharing
Mobile Content Management (MCM) offers a wide range of features when it comes to remote access and sharing. There are no file format restrictions generally. And users can easily transfer different files between multi-platforms from any device or location.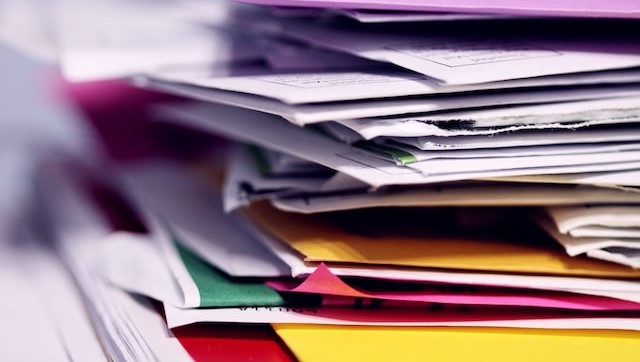 Secure Network Connectivity
How to improve cyber security and further protect confidential papers? Controlling network connections is great for it. MCM incorporating in device management tools can offer a secure networking environment by setting authorized VPN, APN, or WiFi.
Specifically, by configuring network settings to the device, user can only access files via the company's internal network. This makes a great difference, particularly in remote working.
Manage User Access and Permissions
Controlling user access and operation to files and emails is essential. If you know the truth that 54% of employees transfer business documents and data with their personal email, you can't agree more.
There are several ways to block the access - one is to set up a policy (function work on device system setting), and the other is to configure the email app usage.
For example, IT admins can set up policies to restrict device usage, such as allowing or disallowing USB transfer, file copy, delete, print, etc.
As for app configuration, IT admins can assign different roles to employees. Each role will have different levels of permissions, like view only, allow share, etc. Besides, enforcing password requirements to emails is possible by using the EMM tools.

Cloud Sync
Some solutions are available to backup files on cloud, such as Google Workspace. Through the service, enterprises rest themselves from data loss. Moreover, they can track user activities like when, where, and how they use company documents.
Monitor and Report
Device management systems provide businesses with a range of analysis capabilities that they can use to monitor employee behaviors in using the company's resources. This guards against misuse.
4How to Apply Mobile Content Management to Secure Data?
1. Enroll Mobile Devices in an EMM or UEM solution
Generally, you will need an EMM or UEM tool to help manage devices' content in a centralized system. And you will need to enroll the device to the console so you can take a step further in the MCM process.
2. Create Policy Configuration File to Limit Access
After enrollment, the administrator is allowed to preset access rules to the device.
Create a policy configuration file that defines which operations are allowed or disallowed on the device, for example, USB transfer settings, remote file transfer settings, etc.
3. Invite Members and Assign Roles to Limit Permission
MCM systems allow organizations to efficiently invite members and assign them specific roles, ensuring that access to confidential information and resources is limited to authorized personnel only.
FAQs
What is an MCM client app?
MCM client app is used as a manager to control access to work-related files on a device. It is generally used with mobile device management tools.
What is the difference between MCM and MDM?
MCM (Mobile Content Management) focuses on files and data stored on devices while MDM (Mobile Device Management) revolves around device system settings. Both are essential components in a comprehensive mobile security strategy.
What is Mobile Information Management?
Mobile information management (MIM) is the process of collecting, organizing, sharing, and analyzing data from mobile devices. It's a part of device security that is similar to MCM.
What is the difference between MCM and MCMS (mobile content management system)?
MCM (Mobile Content Management) is the process of managing and securing mobile data. It includes file encryption, user access control, remote file transfer, and more. MCMS (Mobile Content Management System) is a software or platform that helps create, edit, store, and distribute content, and finally display business information to the public.
Was This Page Helpful?