Top 5 Mock Location Apps for Android in 2023
If you're someone who wants to change their device's location to play location-based games or to test location-based apps, mock location apps can come in handy. In this article, we'll be discussing the top 5 Android mock location apps along with their features and how to use them.
However, before we delve into that, it's important to note that using mock location apps can have potential risks, especially for enterprise own devices. As a reminder, we'll be discussing the risks associated with mock location apps for Android Enterprise Devices later in this article. Now let's get started!
1 Top 5 Android Mock Location Apps
Here are the 5 best mock location apps for you. All these apps are secure; hence you can choose any apps that suit your requirements.
Top 1. Dr.Fone Virtual Location
Dr.Fone Virtual Location is an app developed by Wondershare which allows users to change their GPS location on iOS and Android devices. This app allows users to easily fake their location and share it with friends or family or even use it to access location-restricted content.
Dr.Fone Virtual Location app keeps a record of all the previous locations, and you can also play location-based games like Pokemon Go with more fun.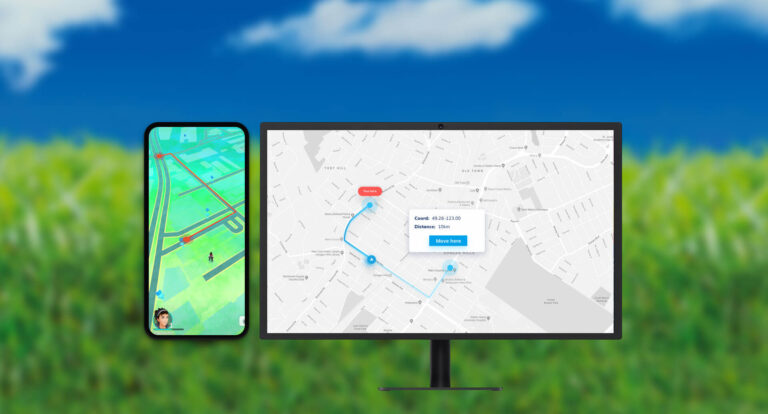 Using Steps of Dr.Fone Virtual Location:
Download and install Dr.Fone Virtual Location on your Android device.

Connect your Android device to your computer and launch the Dr.Fone Virtual Location app.

Enable Developer Options on your Android device and allow USB debugging. Once your device is connected, select "Virtual Location" from the main menu.

Choose the location you want to change to by either searching for a specific address or selecting a location from the map. Click on the "Move Here" button to select your location. You will see your device's location change on the map in real time.
Recommended Points
The app has a user-friendly interface and works perfectly with location-based apps.
You can simulate movement along a route at a preferred speed using the Dr. Fone Virtual Location app.
Limitations
It might not support the older versions of iOS.
It only provides a maximum of a 1-year license. No lifetime membership is available for the users.
Top 2. Mock Locations App
The mock Locations app allows you to change your device's GPS location to any location of your choice. Using this app, you can simulate your location to be anywhere in the world, which can be useful for various purposes, such as testing location-based apps or services or sharing a different location with friends and family.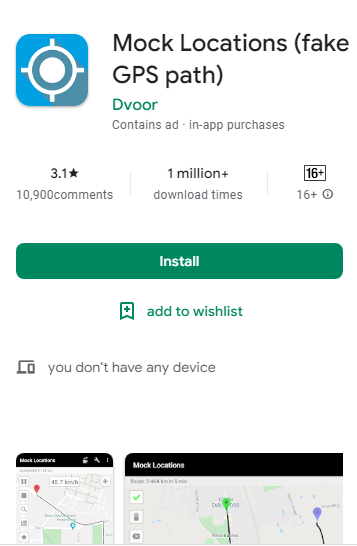 Using Steps of Mock Locations:
Download and install the "Mock Locations" app from the Google Play Store.

Now, open the app and enable the "Allow mock locations" option in your device's Developer Options. Once enabled, you can select the "Mock Locations" app as your device's mock location provider in the Developer Options.

In the "Mock Locations" app, tap on the "Select mock location app" button to select the app you want to test. Use the app's map or search feature to find the location you want to set as your mock location.

Once you have selected the location, tap on the "Set mock location" button to complete the setting.
Recommended Points
This app provides different customization options to set the desired location.
It keeps users' privacy safe and is good for testing various locations without physical presence.
Limitations
Some apps may be able to detect that you are using a mock location.
Top 3. AnyTo
AnyTo is an undetectable mock location app that supports changing the GPS location of mobile devices. It provides two modes for managing the location. AnyTo works perfectly with location-based apps and is compatible with Android and iOS devices.
It offers two-spot mode and multi-spot mode for its users. It frees game lovers from various emulators and helps their favorite games more smoothly.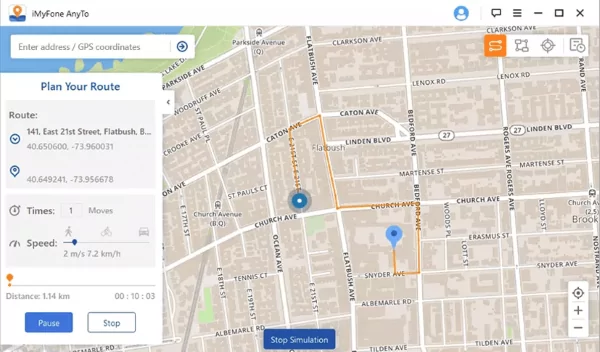 Using Steps:
Download and install the "AnyTo" app on PC. Click on "Get Started". Then connect the Android phone with the PC using USB cable or same Wi-Fi network.

Turn the mobile USB connection mode to "Media Transfer Protocol" and set the device to Developers mode to enable USB Debugging.

Select a mode from two options i.e. gaming and social. If you select social mode, an app "AnyTo Assistant" will download on your mobile. You just need to move to "Select Mock Location app" tab in developers options and select the app.
Recommended Points
AnyTo provides 2 modes - Gaming Mode and Social Mode, which can better meet your needs.
It is an iOS 16 and Android 13-supported app.
Limitations
A monthly subscription is required to run the app.
Top 4. GPS Emulator
GPS Emulator is a Google app that allows you to set a fake location of the Android mobile anywhere in the world and shows that fake location to other apps on the phone. It also shows the time of the fixed fake location.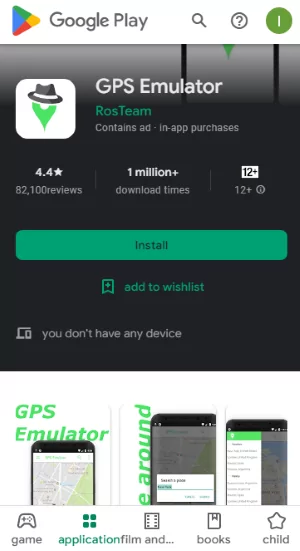 Using Steps:
Download and install the "GPS Emulator" app from the Google Play Store.

On the main screen, you will see a map with a marker indicating your current location. You can use the search bar to find a specific location or zoom in and out on the map to select a location manually.

Once you have selected the location you want to set as your mock location, tap the "Start" button.

After setting the accuracy, tap the "apply" button to activate the mock location. The "GPS Emulator" app will now provide the selected mock location to other apps and services that request your device's location.
Recommended Points
It has a user-friendly interface.
It does not automatically move back to the original position.
Limitations
Ask for charges to remove the ads while using it.
Top 5. Lexa's Fake GPS Location
Like other mock location apps, Lexa's Fake GPS location app is a purpose-built app used for sharing a fake location of a mobile phone on other apps on that phone. You can select any location in the world and pretend that the device is currently located in that region.
The process involves only two clicks, and you will get the desired results. It supports Android 5.0 or later versions.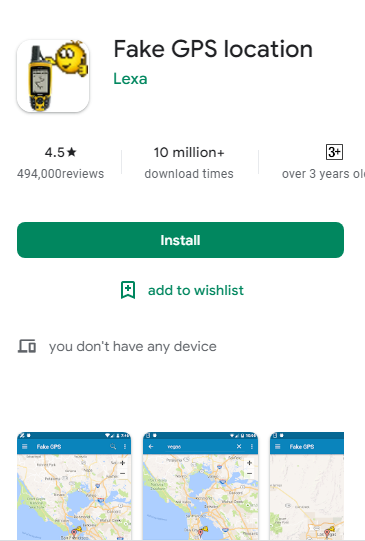 Using Steps:
Go to Google Play Store and type Fake GPS Location Lexa, then press search.

Open the right file and install it in your mobile phone.

Type the location in the search bar to add it as your device's current location. A Pin will display on the map with app icon showing the set mock location.

Customize the Settings according to your needs like show icon when Fake GPS is active.
Recommended Points
Lexa's Fake GPS location app automatically changes the location after a selected time.
The app is free to you.
Limitations
Your location is locked to the previous set mocked location even after uninstalling the app.
2 Is Mock Location Safe?
Personal Android Phone:
Using mock location apps on an Android phone can be safe if used properly, but it is essential to be aware of the potential risks. Unauthorized or insecure mock location apps can pose security risks such as malware, privacy concerns, financial fraud, security vulnerabilities, and reputation threats.
To ensure safety, only download mock location apps from reputable sources and be cautious when enabling mock locations.
App Security:
Insecure mock location apps can pose several risks to users, such as malware that can attack Android devices, privacy concerns, financial frauds, security vulnerabilities that can allow unauthorized access to the device, and threats to reputation.
To minimize the risks, use only trusted and authorized mock location apps and keep your device up to date with the latest security patches.
Android Enterprise Devices:
Android Enterprise Devices, such as COPE (Corporate-owned, Personally-enabled) devices are work equipment held by employees, when employees use mock location apps on these devices can expose organizations face security and compliance hazards.
For example, a delivery driver using a mock location app was caught falsely reporting completed deliveries, resulting in a significant loss for the business and the termination of the driver's employment.
In another case, a ride-sharing company reported an increase in fraudulent ride requests due to the use of mock location apps, leading to a decrease in customer trust and revenue loss.
Similarly, a retail store chain reported fraudulent check-ins through mock location apps, resulting in inaccurate data analytics and ultimately affecting the success of their marketing campaigns.
Note :
Employers must educate their employees on the potential risks of using mock location apps on business devices and provide guidelines to ensure compliance and security. If you are finding a way to
block mock location apps on Android enterprise devices
, AirDroid Business MDM solution is the best choice for you!
3Different Types of Mock Location Apps: Select One According to Your Needs
Type 1. Mobile Software
The mock location feature can be utilized on Android phones using mobile applications available in a large number on Google Play Store. It is a very straightforward method for accessing mock location apps.
Just open the Google Play Store on your mobile device and search for 'mock location app' or 'fake GPS app'. A list will appear with a variety of apps. You must choose the right one that you find perfect. Please check the reviews of apps to get more ideas.
Using Requirement:
You need to first enable the mock location feature on an Android device:
Go to the "Settings" tab on your Android phone.

Then tap on "System".

Select "Developer Options" from the list and then scroll down and find the "Allow mock locations" option.

Finally, toggle the switch to turn on mock locations.
Please note that if you can't find the "Developer Options" in your settings, you may need to enable it first. To do this, go to "Settings" and "System." Select "About phone" and tap on "Software information." Then, tap "Build number" seven times to enable Developer Options.
Pros
Mobile applications downloaded from Google Play Store are mostly free to use.
It helps use mock locations for various social media accounts on websites, keeping your real location private.
It is the easiest way to use for mock locations.
Cons
Mock locations set using mobile applications are easy to detect in some apps or games such as Pokemon Go.
Using mock locations for deceptive purposes could result in fines and other punishments by legal authorities.
Type 2. Computer Software
Another way of using mock locations is through computer software. Computer software is a more secure way to use mock locations than mobile applications. But still, there is a need to choose the right software.
Using Requirement:
Download the software on your PC and then connect the Android phone to the PC using a USB cable or a Wi-Fi. For Wi-Fi, the internet connection must be the same on PC and mobile.
Pros
It is undetetable in most scnearios.
More features are added to the software for the best performance.
Cons
Not all computer software is perfect to use for mock locations.
Computer software used for mock location is more expensive than mobile applications.
4 Detect/Block Mock Location Apps on Android Enterprise Devices
The use of mock location apps on Android Enterprise Devices poses a significant risk for businesses as it can lead to inaccurate data, fraudulent activities, and even reputational damage. Therefore, it is essential to have a reliable Mobile Device Management (MDM) solution in place to detect and block such apps on the devices.
AirDroid Business offers a unique feature called kiosk mode, which enables administrators to lock target devices into a specific set of apps and websites. This ensures that employees cannot download and use mock location apps on their devices, thereby safeguarding the organization's security and compliance.
Kiosk Mode of AirDroid Business
Configure Android devices into single-app/multi-app kiosk mode.
Set up an app allow list that enables specific apps to run.
The kiosk browser feature can lock devices in the specific website and other browser-related settings helps regulate users' web-surfing behaviour.
Customize the device interface and Notification Center.
Configuring various system settings freely such as sound volume, Wi-Fi, cellular data, hotspots, displays, and more is available.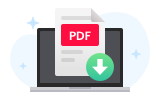 A Beginner's Guide to Kiosk Mode
Learn how to customize device interface and limit user access to apps, websites, and settings to prevent unnecessary misuse.
Free Download
If you don't want to lock your Android enterprise devices into kiosk mode, there are two more methods provided by AirDroid Business available to block mock location apps.
Method 1: Disable USB Debugging
While deploying the "Policy" for managed devices using AirDroid Business, you can disable the USB debugging feature on all the target Android devices. The device users will then be unable to access "USB debugging," and hence unable to turn on the mock location.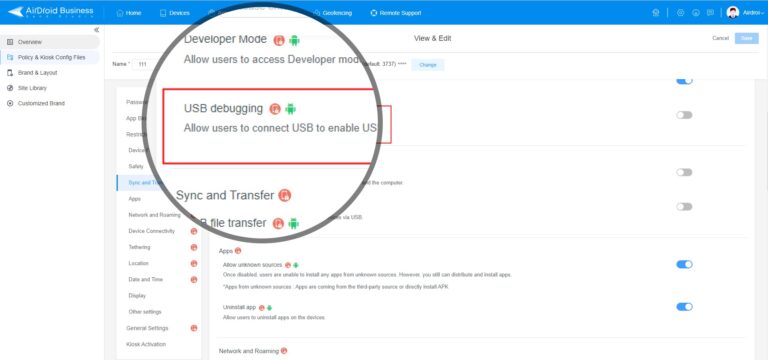 Method 2: App Allowlist Feature
The app allowlist feature is another way to help administrators manage access to apps on target devices. De-select the mock location apps from the allow list so they cannot run on the target devices.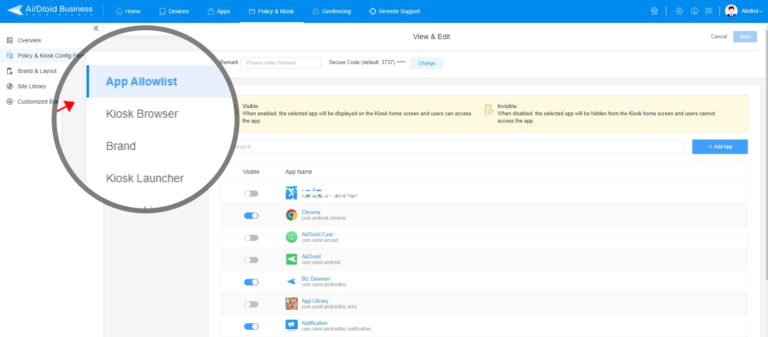 5 Purposes of Mock Location
Software Testing
Developers of location-based apps often use mock locations to test their app's behavior in different locations without having to physically move to those locations. It can be especially useful for testing features that rely on GPS, such as geo-fencing and location-based notifications.
Enhance Privacy Protection
Some people use mock locations to hide their real location from apps and services that track their location for advertising purposes. By using a fake GPS location, they can prevent their location data from being collected and shared with third-party advertisers.
Unlock App Features
Mock location apps can help unlock certain features in games and location-based apps. Some location-based games, such as Pokemon Go, require players to physically move around in the real world to play.
The mock location allows players to simulate movement and play the game from a fixed location. Apps related to weather and tours might be location-based. Users can access these features for locations other than their current location using mock locations.
Enjoy the Latest Movies and TV Shows
Mock location apps can help access region-locked content, such as movies and TV shows, unavailable in a user's physical location. Some streaming services, such as Netflix and Hulu, offer different libraries of movies and TV shows based on the user's location.
Similarly, some websites and apps may restrict access to their content based on the user's location. By using mock location, users can access all such content by pretending to be located in a different region.
6 Wrap It Up
Mock location apps allow users to simulate their location on a mobile device. These apps can be used for a variety of purposes. However, it's important to note that mock location apps can also raise privacy and security concerns, especially on corporate-owned, personally-enabled (COPE) devices.
To address these concerns, organizations can use an AirDroid Business MDM solution to detect and prevent the use of mock location apps on COPE Android devices. By implementing these measures, organizations can ensure the security and privacy of their corporate data and comply with relevant regulations and policies.
People Also Ask
What Does Mock Location Do on Android?
When a mock location is set on Android using a Fake GPS app, the device will report this location to apps and services as if it were the device's actual location.
Can You Tell If Someone Is Using A Mock Location App?
It can be difficult to tell if someone is using a mock location app, as the simulated location is reported as the device's actual location. However, there are some situations by which it can be judged; for example, if the device location history changes rapidly, it can be identified.
Can Someone Track Your Phone If the Location Is Off?
Someone can track your phone even if location services are turned off, although the methods and accuracy of tracking may vary depending on the specific circumstances. The methods include Wi-Fi triangulation, IP address, and cell tower triangulation.
Can IMEI Be Tracked?
It is possible to track a device using its IMEI (International Mobile Equipment Identity) number. The IMEI number is a unique identifier assigned to each mobile device, and it can be used to identify and locate the device in certain circumstances.
Was This Page Helpful?