IoT Device Remote Update: Boost Update Efficiency Today!
Have you ever found yourself in a situation where your IoT devices need updating, but you're not necessarily around in person to complete the update? If this is a situation you have found yourself in, there are several possible options you could try. Still, one of the most effective is to complete an IoT device remote update.
However, in many cases, working out how to do an IoT device's update remotely can seem tricky. This naturally leaves many people missing out on the best solutions for their own IoT updates.
If this is something you have been struggling with, don't worry. Our friendly experts are on hand to help you find out more about this process. Hopefully, this will help you complete a remote IoT update more easily for your systems going forward.
Part 1. What is IoT Device Updating?
First of all, we need to define what IoT device updating actually is.
At its simplest, IoT (Internet of Things) device updating is a process whereby an IoT device – typically a model that's capable of connecting and transferring data via the Internet – is updated to run on the latest software.
Completing IoT device updates in a timely fashion is highly important to ensure the normal function of your devices. Without regular updates, it's not uncommon for devices to end up performing poorly, potentially even becoming unresponsive entirely.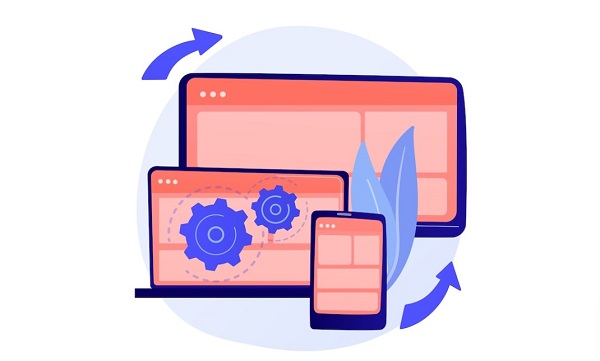 Part 2. How Do IoT Devices Update?
There are two primary ways by which an IoT device might update itself: physically (in-person) or remotely (away from the device).
1Physical Update
A physical IoT update is typically completed in person by the device owner or operator which cost more time and expenditure. Also, these updates are more complicated to integrate owing to the need to be present personally. The operator will usually need to plug in a small computer device to enable the update; however, JTAG programmers may also be effective for completing this process.
2Remote Update / OTA Update
A remote IoT device update is completed by someone who is not present at the same physical location. This could be on the other side of the office or the other side of the world! With a remote update, specialist software manages and applies the update on behalf of the operator.
Remote updates are sometimes referred to as "OTA updates." This stands for "over the air." There are three options available for remote / OTA updates. These are as follows:
● Edge to Cloud OTA (E2C):
The simplest type of remote OTA update is an E2C update. During this process, the IoT device connects directly to the network and Internet, at which point, it receives the update directly from a server.
● Gateway to Cloud OTA (G2C):
Another option is gateway to cloud updates. This process is more secure than regular E2C updates, but is somewhat more complex. It works effectively for scenarios when an IoT device does not have direct internet access or otherwise is unable to complete the update.
● Edge to Gateway to Cloud OTA (E2G2C):
The most complex form of OTA update is an edge to gateway to cloud update, which integrates all of the processes from the previous two update types into a single update. During this method, the gateway connects to the Internet and requests update data. Meanwhile, the device itself is capable of handling the update.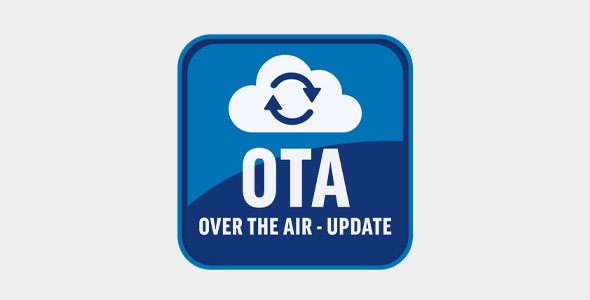 Part 3. Why are IoT Device Updates Challenging?
We have introduced common methods of updating IoT devices. However, IoT device updates can be challenging, failing to update your IoT device could affect the device's security and operations. Here we will introduce why it is hard to update IoT devices:
1Update Management
One of the biggest challenges associated with a remote IoT update is update management. Indeed, this might seem simple, but many IoT devices receive relatively regular updates, at this time, the enterprise should determine how to prioritize updates, thoroughly test updates, and deliver updates without compromising the operations of the firm and its customers.
2Upgrade Failures
Unfortunately, an update or upgrade to your IoT device's software won't always go smoothly. Some of the most common issues you may experience while attempting to update your device's software can include corrupted firmware, an unstable Internet connection, or a critical power failure.
In the case of an upgrade failure for such reasons, you'll need to fix the problem preventing the update from going ahead before the issue will resolve and you'll be able to update your device.
3Cost
In many cases, the cost of handling IoT updates can also be surprisingly prohibitive. Indeed, especially for widespread systems and networks, the cost of monitoring IoT devices can be high. And, since many IoT devices are spread around the world or across countries, the travel expenses required to update them regularly are often crippling.
With traditional physical updates, this poses two potential options. Either the firm accepts the loss and pays out for the travel expenses, or they have to hire a local engineer or update technician to complete the work. Either will result in the firm paying out substantially more than it should be for the update. Moreover, this can potentially even compromise the security of the system.
Part 4. How to Make IoT Device Remote Update Easier? - IoT Update Management Tool
If you have been looking to make IoT updates easier, using an update tool can be a helpful option to consider. Of course, there's no simple way to find the right option for every scenario – but a remote IoT update can often help overcome many of the limitations associated with regular software updates.
Moreover, it's well worth keeping in mind that an IoT update management tool can also be highly influential for streamlining the updates process. Why leave it to chance; find the most effective update strategy instead!
1What is an IoT Device Update Management Software?
An IoT device update management software, as the name would suggest, is a specialist tool designed to help make updating and manage your IoT device easier. These tools usually allow the user to update their IoT device remotely without having to be present in person.
With IoT device update management software, enterprises can quickly collect device data, do real-time monitoring, execute OTA software deployment and more.
2Key Features of IoT Update Management Software
There are numerous key features of an IoT update management software that you should be aware of. These include the following points:
IoT device monitoring: Keeping an eye on all of your business's different IoT devices can be complex. Fortunately, IoT device monitoring allows individuals to keep track of all of their IoT devices and data remotely.
Remote troubleshooting: If you have been having difficulty with your IoT devices, IoT device management software can provide remote troubleshooting support. This allows you to ascertain the problem more rapidly, making it easier to manage the device overall and keep it running efficiently.
Diagnose usage and performance: IoT update management software can help diagnose potential challenges associated with your IoT device, thereby allowing you to take preventative action before a problem arises. This also allows you to monitor the performance of the device overall.
Staged rollout: Staged rollout solutions like updating apps by device group, device type, location, and more, help make it easier for businesses to enhance app availability, and reduce app updating risk.
Fix security problems: Security challenges can be a major source of concern for your IoT device. Luckily, these software options are designed to help reduce the risk of, or even fix, security problems when they arise.
3AirDroid Business – Reliable Android IoT Update Management Tool
If you have been looking for a professional, reliable IoT software update management tool, AirDroid Business might be just the option you need. Indeed, this unique tool offers numerous benefits, making it a popular choice for IoT device owners. These include:
1Monitor IoT devices:
Monitor all of your Android IoT devices from the dashboard 24/7. Once find something wrong on the device, you can take action instantly.
2Remote access and control:
No matter where you are or what you're doing, AirDroid's remote access and control features allow you to access and manage your devices from anywhere.
3Monitor device conditions:
Keep an eye on your device's conditions and health like device battery temperature, data usage, device online/offline, storage capacity, etc., directly through the AirDroid app.
4App and file management:
You can easily manage apps on your device. For example, install and update apps. Also, if you have files relating to your IoT device, AirDroid Business allows you to easily transfer and manage these files.
5Kiosk mode and policy:
With kiosk mode feature, you can easily do some limitations on your company devices like single/multi-app mode, whitelist websites, block unauthorized network access, and more, which can effectively prevent device misuse.
6Device geofencing and tracking:
Company devices are parts of your company assets. Therefore, it's essential to know device's location. With AirDroid, you can track every movement of your devices as well as set geofence for devices.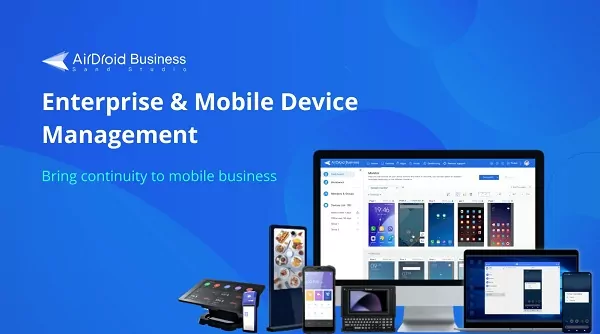 Final Thoughts
If you have been looking for a new way to complete a remote IoT update, we hope that today's guide will have helped. And remember: while this can seem tricky at the outset, with the right IoT updates and management software – such as AirDroid Business – you can quickly and easily complete a remote IoT update.
FAQs
What are the four stages of the IoT process?
There are four accepted stages within the IoT process. These are Sensors and Actuators; Data Acquisition and Gateways; Edge IT Data Processing; and Cloud and Datacenter. Each provides a vital role in the overall management of IoT devices.
Can IoT devices be patched?
If you have noticed a fault or limitation with your IoT devices, the good news is that they can be patched! These are typically referred to as package updates, where only a small section of the system's code changes. However, you'll need a professional IoT management tool to help make updating the system with the new patch easier, such as AirDroid Business.
Can software be updated at various levels?
IoT systems contain numerous different levels. Typically, the software involved in these levels can be individually updated (or updated as a whole) by implementing the relevant software updates. However, it's important to recognize that many of the levels have different functions; moreover, at Level 1, all of the components are locally deployed.
Can OTA updates be applied in an efficient manner?
Applying updates remotely becomes much easier and more efficient overall when you use a professional IoT OTA updates tool, such as AirDroid business. This is well worth keeping in mind if you have been struggling to keep your IoT devices up to date with the latest software.
Was This Page Helpful?