Google Smart Lock: A Balance Between Security and Convenience
Have you ever stopped to think about how many times you reach for your mobile device to check something? If you're like most people, the answer is probably "a lot." And if you're taking your device's security seriously, that means you're constantly unlocking it using your face, fingerprint, or a code. It can be a real pain, can't it?
Of course, it's essential to keep our devices secure, but it shouldn't come at the cost of convenience. Fortunately, Google's Android Smart Lock feature offers a solution. In essence, it provides a range of options to simplify and streamline your access to both your Android phone and your Chromebook while maintaining robust security measures. It's a feature that's often overlooked but incredibly useful, and allows you to strike a balance between convenience and security effortlessly.
Let's dive in and take control of our device security!
1 What is Google Smart Lock?
Well, with a name like "Smart Lock", you might assume that it has something to do with security and AI technology, but the truth is a bit more complicated. Google has actually created three distinct tools that all fall under the Smart Lock umbrella.
Let's break it down:
First, there's Smart Lock for Android, which is an unlocking feature for Android devices. With this tool, you can keep your phone unlocked in certain pre-approved, known-to-be-safe circumstances, making it easier to use your device without having to constantly enter a password or other security code.
Then there's Smart Lock for Chromebook, which allows your Android phone to keep your computer unlocked. This feature is especially useful for people who frequently use their phone and computer in tandem, as it allows for seamless transitions between the two devices.
Finally, there's Smart Lock for Passwords, which lets you quickly log into accounts without having to remember a passcode. Once you set it up, you can use Smart Lock for Passwords to access various websites and apps with just a few taps.
2How Does Google Smart Lock Work?
In a nutshell, it's all about making your device easier to use while maintaining a high level of security.
With Smart Lock enabled, you can unlock your phone or Chromebook without having to enter a pin, pattern, or password based on criteria that you define. For example, you might set up Smart Lock to keep your phone unlocked when it's in a trusted location or connected to a trusted Bluetooth device.
Don't worry if what I'm saying seems complicated at the moment, as you keep reading, you will gradually grasp the concept.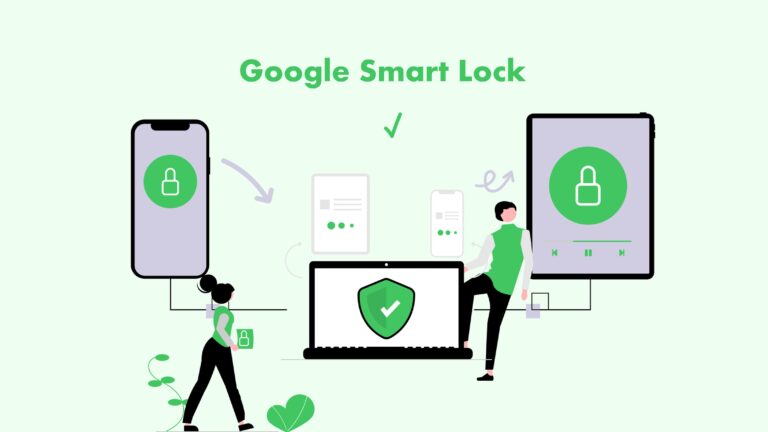 3 Tracing the History of Google Smart Lock
Google Smart Lock has been around for a while now, and it has only gotten better with time. It was introduced in 2014 as part of Android 5.0 Lollipop to keep Android devices unlocked when they were in a trusted location or connected to a trusted Bluetooth device. Since then, Smart Lock has evolved to include the various tools we've talked about, and it has become a key feature in the Android and Chromebook ecosystems.
4 Google Smart Lock Features
Google Smart Lock comes with a range of features to provide users with a seamless unlocking experience. Let's take a closer look at these features and see how they work:
On-body Detection:
With On-body Detection, your device will stay unlocked as long as it is in your hand or pocket. Once you put your device down, it will lock itself automatically to prevent unauthorized access. This feature works by using the device's sensors to detect when it is in your hand or pocket.
Trusted Devices:
This feature allows you to pair your phone with trusted Bluetooth devices such as smartwatches or fitness bands. Once paired, your phone will stay unlocked until it is disconnected from the trusted device or until it has been inactive for four hours.
Trusted Places:
With this feature, you can select a location such as your home or office as a trusted place where your phone remains unlocked. Once you leave the location, your phone will lock automatically or after four hours of inactivity.
Trusted Face:
This feature unlocks your phone by facial recognition. While it has been around for over a decade, it has not always been reliable due to the ability to trick the phone with a photo or a computer-generated mask. However, the latest versions have improved on this flaw, although the use of facial features is still considered less secure than traditional passwords.
Trusted Voice Match:
This feature allows you to unlock your phone using voice recognition. While voice recognition has become a common feature in many devices, it is not the most secure option. The sound of your voice can vary depending on tone, volume, and distance, and the technology may take liberties when accepting your voice. Additionally, unlike traditional data, a voice cannot be encrypted, making it a liability when used for security purposes.
5 How to Set Up Google Smart Lock on Your Devices?
Now that we have an understanding of Google Smart Lock and how it works, let's look at how we can actually set it up on android devices, Chromebooks, and utilize Smart Lock for passwords.
The process for setting up Smart Lock on an Android smartphone may vary depending on the manufacturer, but the following steps should work on most devices:
How to enable 'Smart Lock' on your Android Smartphone
1. Go to your phone Settings menu.
2. Navigate to the Password and Settings tab.
3. Tap on System Security and under Device Security, select Smart Lock.
4. Enter your password and then select the type of security feature you would like to use.
5. Once the setup is complete, the Smart Lock feature will be enabled on your Android smartphone.
Suppose you're using Samsung Galaxy smartphone, the process is even more simplified:
1. Go to the Settings of your Galaxy smartphone.
2. Go to the Lock Screen tab.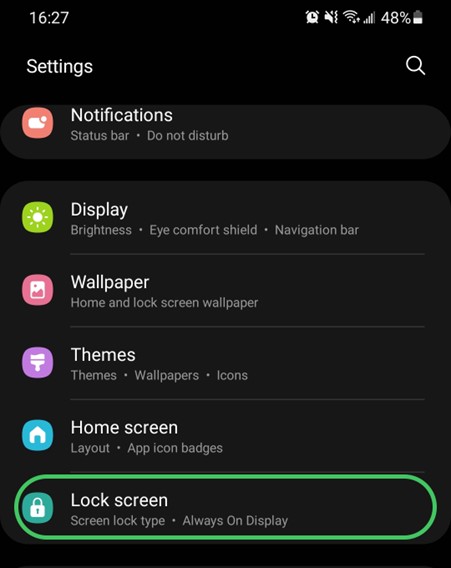 3. Tap on Smart Lock and enter your password.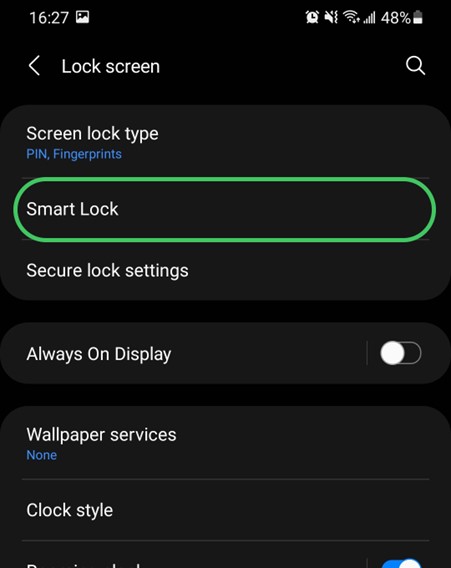 4. Then choose the Smart Lock feature you want to use.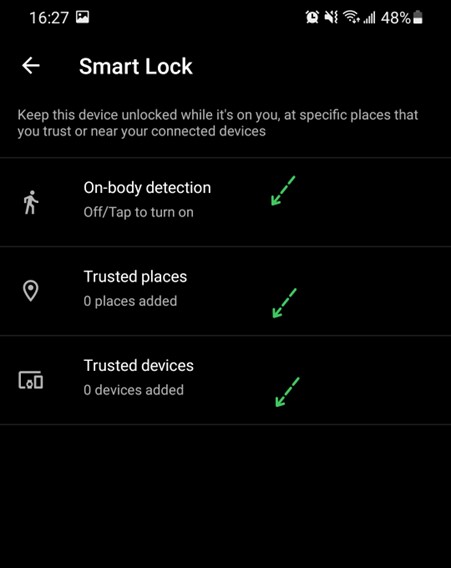 To get started with Google Smart Lock on ChromeOS, follow these steps:
1. Open the Chromebook's Settings by clicking on the time in the lower-right corner of the taskbar area, and then clicking on the gear-shaped icon in the upper-right corner of the panel that pops up.
2. Click on Connected devices in the main left-of-screen settings menu.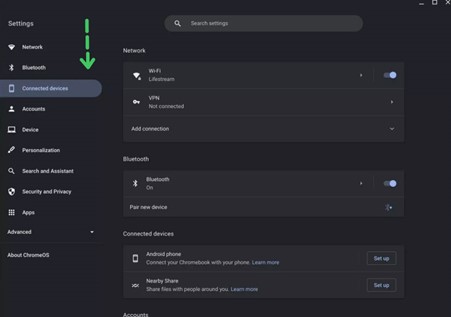 3. If your Android device is not yet connected to your Chromebook, click on the Set up option within the Android phone section as shown below, and follow the steps to select and connect your device.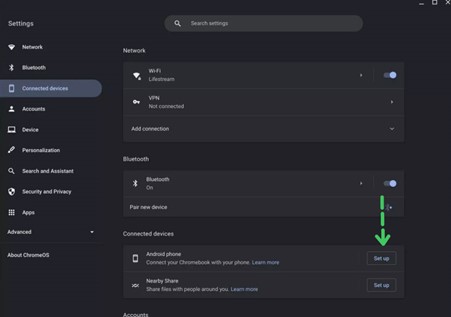 4. Select your Android device and click on Accept & continue.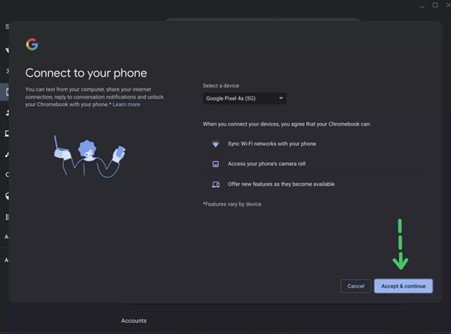 5. Enter your password, and then click on Done.
6. Go back to Connected devices, select your Android device, and toggle Smart Lock on.
7. Once you receive the confirmation message on your phone, choose the options you want to turn on under enabled.
That's it! Now you're ready to use Google Smart Lock on your Android devices or Chromebooks.
Smart Lock For Passwords
Smart Lock for Passwords allows users to easily and securely log into various apps without the hassle of manually entering their passwords every time. By saving passwords to their Google account, users can share them between their devices and quickly sign into their favorite apps. This feature is similar to Apple's iCloud-based Keychain service or any other password manager.
It's important to note that Smart Lock for Passwords is now deprecated, meaning that it's no longer receiving updates or support from Google. Instead, developers are encouraged to use Google's One Tap sign-in feature, which offers a more streamlined and secure way to sign in to apps and websites.
6 What are Some Potential Downsides to Using Google Smart Lock?
While Google Smart Lock offers several benefits, there are also some potential downsides to consider, especially in personal and business scenarios. For example, enabling the Smart Lock functionality on a shared device can be highly inconvenient and risky, as anyone with access to the device can easily unlock it without a password or PIN.
Moreover, if you use Google Smart Lock to share passwords across your devices, it can also pose a security risk in certain situations. While it may be convenient to quickly access your favorite websites and apps without having to remember your passwords, this also means that if your devices fall into the wrong hands, your personal information and accounts could be compromised.
In a business scenario, IT teams may also need to be cautious when using Google Smart Lock. While it can make it easier for employees to access their devices and applications quickly, it can also create potential security risks if not managed properly. For example, if an employee loses their device or leaves the company without disabling Smart Lock, someone else could potentially gain access to sensitive data and information.
Note : Mobile Device Management (MDM) can help IT teams manage Google Smart Lock in a business setting. With MDM, IT administrators can restrict access to Smart Lock and ensure that only authorized users have access to the feature. If you're using Google Smart Lock in a business environment, consider implementing MDM solutions to ensure the security of your devices and data.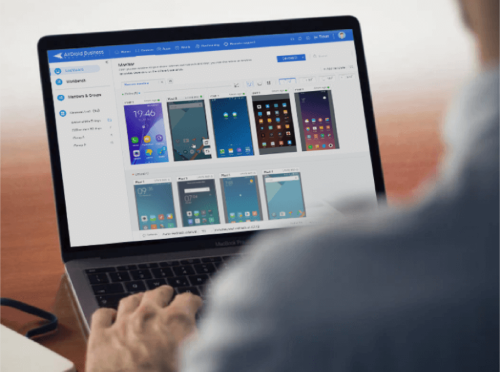 AirDroid Business MDM For Android Devices
Download free datasheet
Discover how AirDroid Business MDM can help you manage business devices like a breeze. Features include remote monitoring, remote control, and all-around security.
7 How to Disable Google Smart Lock on Android?
If you want to disable Google Smart Lock on your Android device for security reasons, you can do so easily by following these steps:
Step 1.Open the Settings on your Android phone or tablet.
Step 2.In the Android settings, find and select Security.

Step 3.Scroll Down and tap on Advanced

Step 4.Select Trust agents.

Step 5.Toggle off Smart Lock (Google).
Note : After disabling Smart Lock, you'll need to enter your password or PIN to unlock your device each time you use it.
8 FAQs
1How to delete an account on Google Smart Lock?
To delete a saved login on Google Smart Lock, follow these steps:
Open the Chrome browser and sign into your Google account.

In the top right corner of the screen, click on the three lines and then select "Settings."

Scroll down and select "Advanced."

Under "Passwords and forms," select "Manage passwords."

Find the website for which you want to delete the saved login information and click on "X" on the right side of the row.

Click on "Delete" in the pop-up window to confirm that you want to delete this login information.

Close all open tabs and windows.

Sign out of your Google account in Chrome browser settings if you are not already signed out.
2Why does Google Smart Lock keep popping up?
Google Smart Lock may keep popping up if you have saved login information for a particular website and Google is trying to autofill that information. You can disable Smart Lock or manage your saved passwords to prevent this from happening. Additionally, some users may experience this issue due to bugs or glitches in the system, in which case you can try clearing your browser cache and cookies, or contacting Google support for further assistance.
Was This Page Helpful?