What is Factory Reset Protection (FRP) and How Does It Work?
Today, securing our mobile devices and protecting sensitive data has become increasingly important. One powerful security feature available on Android devices is Factory Reset Protection (FRP).
But what exactly is FRP, how does it work, and how can you enable or disable it?
In this blog post, we will explore the ins and outs of FRP, learn how to enable and disable it effectively, discover best practices for managing FRP in the workplace, and explore additional options to enhance device security.
Let's dive in and take control of our device security!
1 What is Factory Reset Protection (FRP) and How Does It Work?
Factory Reset Protection (FRP) has long been available since the release of Android Lollipop 5.1. Its main purpose is to prevent unauthorized people from factory resetting your device, making the phone useless and less attractive to thieves.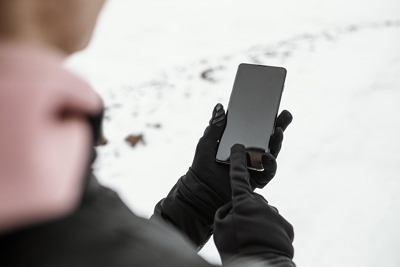 Here's how it works:
When FRP is enabled on your device, performing a hard reset will prompt you to enter the login and password of the most recent Google Account used on your phone. This is an important security step that ensures you provide the credentials of your previous Google Account before the system finishes loading.
This feature is especially useful if your device is stolen. Even after a factory reset, people won't be able to use it unless they have access to your Google account and know the account's password.
2 So, How Do I Enable Android Factory Reset Protection?
By default, Factory Reset Protection (FRP) is automatically enabled on your Android phone when you add a Google Account. However, if you feel like double-checking, you can follow these four steps to confirm whether Android FRP is enabled or not:
Step 1.Open the "Settings" app on your device.
Step 2.Navigate to "Cloud and Accounts" and tap on "Accounts."
(Please note that the settings menu may vary depending on your device.)
Step 3.Tap on "Google."
Step 4.In the account settings, you should see the Google account that you previously added.
3 The Right Way to Disable Factory Reset Protection
If you're planning to reset your smartphone before selling it or giving it to someone else, here's what you should do:
Step 1.Open the "Lock Screen and Security" settings and remove the PIN or any other security lock you have set for the screen.
Step 2.Access the "Cloud and Accounts" settings, select "Accounts," and remove your Gmail account from the device.
Step 3.Remember to back up your important data before proceeding with the factory reset. It's always a good practice to keep a backup of your data.
If you didn't follow these steps before performing a factory reset, you will be required to verify your Google account. Without entering the correct information, it is impossible to bypass this verification screen. So, make sure to be cautious.
Note : If you have multiple Google Accounts and are unsure which one you set up on your device, you can visit https://www.google.com/android/devicemanager for assistance.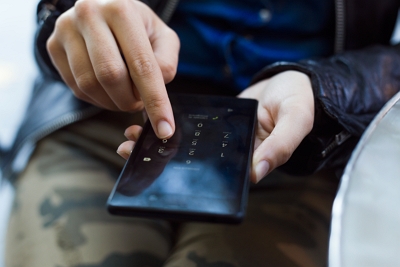 How to Perform Factory Reset on Your Phone?
Open the "Settings" app on your device.

Tap on "General management."

Select "Reset" and then choose "Factory data reset."
Perform Factory Reset on Corporate Devices using AirDroid Business
In case you are managing a fleet of company-owned devices, MDM solutions like AirDroid Business enable you to perform Factory Reset remotely. Here is how it works:
Navigate to Devices in the Admin Console. Click on Device List.

Locate the device you wish to perform a Factory Reset on by finding its respective group. Under Device Name, click on the specific device.

Look for the function labeled "Factory Reset" and click on it.

A pop-up window will appear, requesting confirmation.

In the pop-up window, enter the login password that you used to log into the Admin Console. This will serve as the confirmation for the Factory Reset.

Once you have entered the password, the Factory Reset process will initiate and begin on the selected device.
4 How to Manage Factory Reset Protection in the Workplace?
While Factory Reset Protection provides extra security for personal-owned devices, it can be problematic in a business setting.
Organizations often perform a factory reset on company-owned devices when an employee leaves the company. Without the employee's account credentials, Factory Reset Protection can create issues, as organizations may not have access to the employee's account credentials.
Fortunately, there is a solution called "Enterprise Factory Reset Protection (EFRP)" that is designed specifically for enterprise environments. EFRP enables IT administrators to create a master account, granting them access to provision devices even after a factory reset. This facilitates smooth device management and transition within the organization.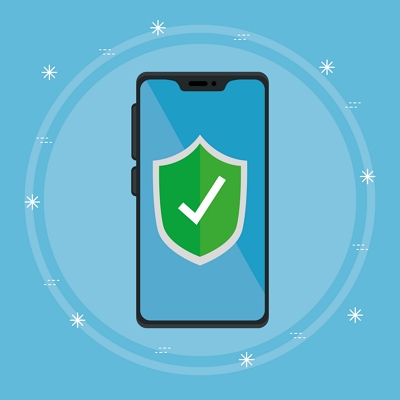 5 How to Provision a Device After a Factory Reset?
After an IT administrator performs a factory reset on a device, the next step is to provision it. Here are the steps to follow:
1. Make sure your DPC (Device Policy Controller) is running in device owner mode.
2. Utilize the factoryResetProtectionAdmin feature in your DPC to manage the authorized accounts for device provisioning after a factory reset.
3. Check if the managed configuration for factoryResetProtectionAdmin is present. If it's not present, set to null, or set to an empty list, the accounts authorized for device provisioning after a factory reset will be the accounts currently associated with the personal profile of the device.
6 How to Disable Factory Reset Protection in an Enterprise Environment?
To disable Factory Reset Protection, the DPC (Device Policy Controller) needs to set a specific app restriction. This can be done using the DevicePolicyManager.setApplicationRestrictions() method.
The following steps outline the process:
Step 1.Set the appropriate app restriction using DevicePolicyManager.setApplicationRestrictions() method.
Step 2.Notify Google Play services of the configuration change by sending the broadcast com.google.android.gms.auth.FRP_CONFIG_CHANGED.
7 Additional Options to Increase Device Security in the Workplace: MDM Solutions
Mobile Device Management (MDM) is a widely-used technology that helps IT administrators monitor, manage, and secure mobile devices, whether they are company-owned or personal. MDM provides a range of user-friendly features to enhance device security without adding complexity.
Here are some popular MDM features that prioritize device recovery and prevent data loss in case of theft:
Features
Remote lock and wipe: Securely lock or erase device data remotely to prevent unauthorized access.
Geolocation tracking: Track the location of lost or stolen devices for potential recovery.
Policy enforcement: Strengthen security measures by disabling the factory reset function and enforcing mandatory lock screen passwords.
These tools complement Factory Reset Protection and contribute to making company-owned devices more secure than ever before.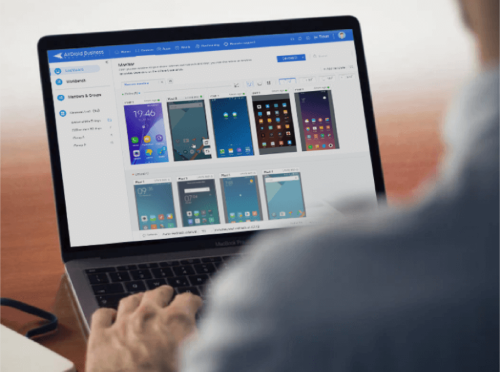 The Datasheet for Mobile Device Management (MDM)
Download free whitepaper
Learn everything you need to know about Mobile Device Management (MDM).
8 Summarizing the Importance of Factory Reset Protection
In a nutshell, Factory Reset Protection (FRP) is a powerful security feature for Android devices that keeps them safe from unauthorized access after a factory reset. Throughout this article, we have explored what FRP is and how it works, learned how to enable and disable it correctly, and also covered effective strategies for managing FRP in an enterprise environment.
By following these practices, we can make sure our devices stay safe from theft and security risks, while provisioning devices more conveniently.
FAQs
How can I ensure that FRP is properly enabled on my mobile devices?
First, go to your device settings and navigate to "Cloud and Accounts." Then, tap on "Accounts" and select "Google." At this point, you should see your Google account already added to the device, indicating that FRP is enabled and providing an additional layer of security for your device.
Does anything remain after factory reset?
A factory data reset removes all data from the device. While you can recover your Google Account data, all applications and their associated data will be erased. Therefore, if you're considering a factory reset to resolve an issue, we suggest exploring other options before taking this step.
What should I do if I forget my Gmail password after a factory reset?
First, go to the account settings on your device and look for the option to reset your password. Follow the prompts to create a new password for your Gmail account. It's important to note that it may take some time, up to 24 hours, for the password change to synchronize with all the devices that are linked to your account. Therefore, be patient and allow sufficient time for the password update to take effect across all your devices.
Was This Page Helpful?