How to download the Essential Application for AirDroid Business?
Table of Contents[
Show
Hide
]
There are applications that you have to download before you start to enroll and manage your devices. (You can check the differences between the AirDroid Business applications in this article. )
Based on your scenario, you can manage your devices through Admin Console, Desktop client and mobile application. For device manager, we suggest you to use desktop or mobile application. There are 2 ways to download desktop client or mobile application.
1Go to AirDroid Business Download Center
Visit our Download Center to download and install it to the relevant devices.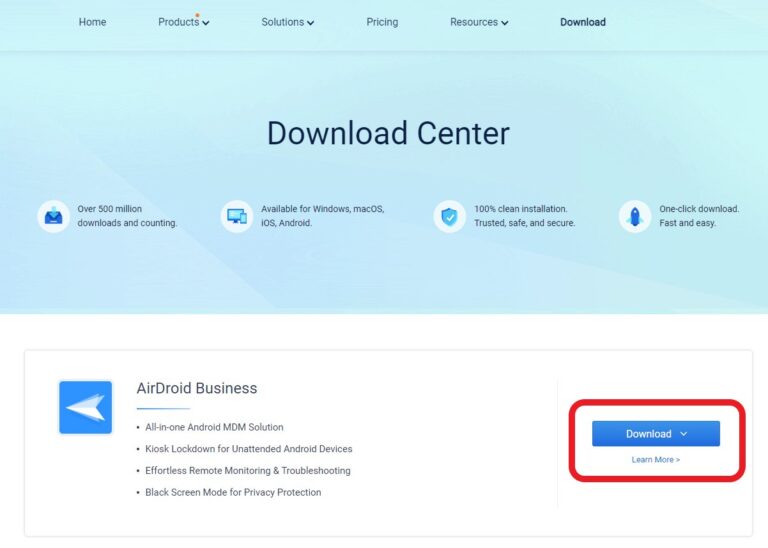 2Select the applications based on the OS platform
Click the Download icon on the top right of Admin Console>Scroll down to the Controller section

Our AirDroid Business application supports Windows, Mac, Android and iOS system and please select the application according to your platform.
For Android device, you can download AirDroid Business mobile client from Google play store or our website.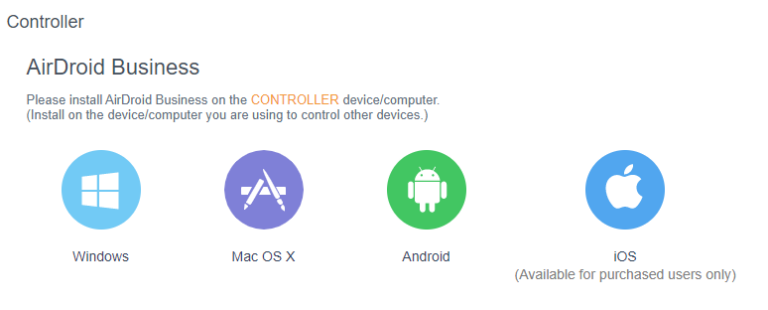 After all the applications are prepared, we can start check on this article to actually enroll and manage all your devices.
Was This Page Helpful?
Still need help? Submit a request >>