Unlocking The Power Of Chatbots: Exploring Top Chatbot Use Cases
As businesses adapt to an ever-evolving digital environment, chatbots have emerged as transformative technologies with the potential to revolutionize customer interactions and internal operations. No longer mere novelty items, chatbots have become indispensable tools across various industries.
In this article, we embark on an exploratory journey of chatbot's dynamic world and present ten top chatbot use cases. So, keep reading to gain complete insight into how chatbots are altering the business world!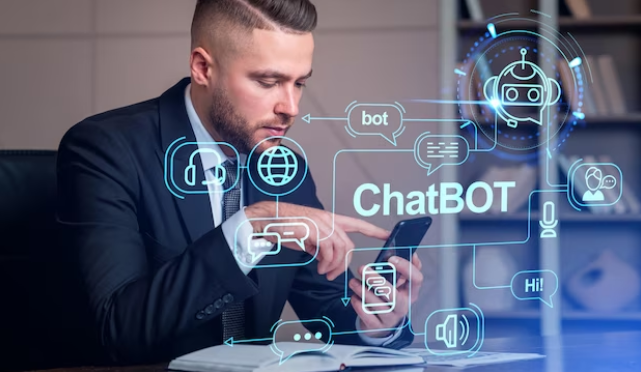 1Different Types of Chatbots You Should Know
Various types of Chatbots are available in the market that businesses should know before getting to know about the use cases of chatbots! The significant ones are mentioned below:
1. CONTEXT ENABLED OR CONVERSATIONAL CHATBOTS
Context-enabled chatbots are advanced AI systems designed to engage in dialogues with users. These AI bots remember previous interactions for more personalized conversations.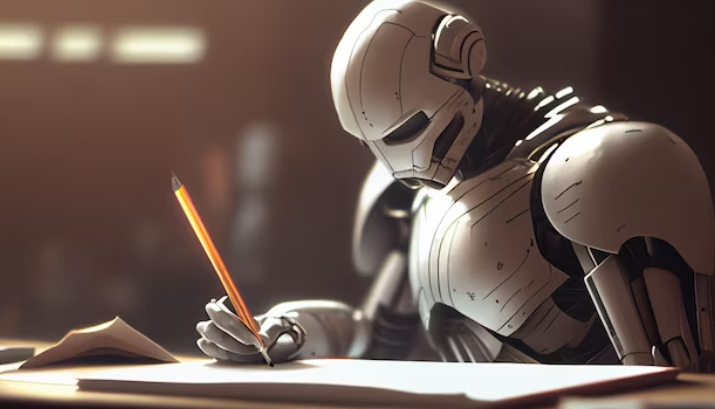 2. NATURAL LANGUAGE PROCESSING (NLP) CHATBOTS
Natural Language Processing chatbots utilize AI technology to understand and respond to human speech effectively. They help businesses to create a customized conversational flow for customers.
3. SOCIAL MESSAGING CHATBOTS
Social messaging chatbots are known as AI-powered virtual assistants that interact with users via popular messaging or social media platforms—for instance, WhatsApp, Facebook, Telegram, etc.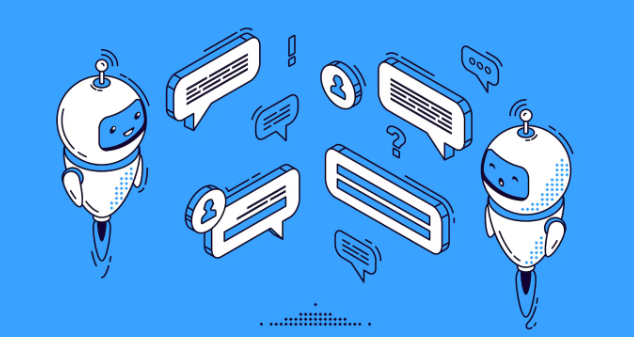 4. SCRIPTED CHATBOTS
Scripted chatbots are developed to interact with the users using predefined scripts. The knowledge of these chatbots is limited as the changes to the conversational flow need to be done manually.
5. SERVICE CHATBOTS
Service chatbots are also the type of chatbots that businesses use. It helps to improve their customer support and seamless communication. They ask questions to visitors and understand their needs to offer appropriate suggestions. Besides, it proves best for a chatbot business case.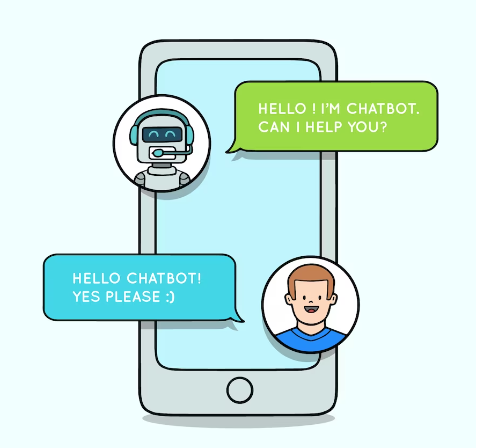 6. VOICE-ENABLED CHATBOTS
Voice-enabled digital assistant chatbots use voice recognition APIs and spoken language to interact with users. They have the adaptability to multiple accents and languages. Popular examples include Alexa and Siri.
2Top 10 Chatbot Use Cases That Really Work
1Chatbot Use Cases in Customer Service
Chatbots have revolutionized customer service. They offer 24/7 support in different industries. In e-commerce, these chatbots assist buyers with product recommendations and purchases. Besides, business owners can use chatbots for automated website support, handling internal help desk support, collecting consumer feedback, controlling refunds and exchange requests, and more.
2Chatbot Use Cases for Sales
In sales, chatbots are crucial to streamline customer interactions and improve efficiency. Some significant roles handled by the chatbots in sales include automated sales and lead generation, enhanced lead nurturing, effective appointment bookings, placing online orders, and other things. Thus, they are a versatile asset to the modern sales strategy.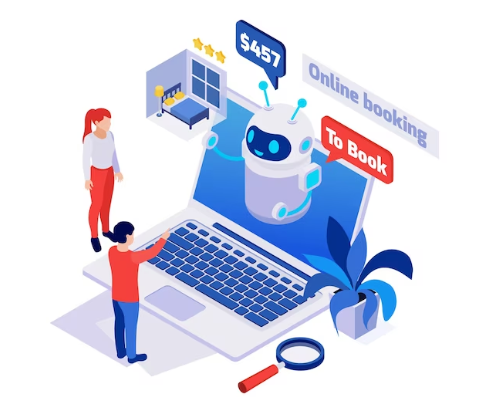 3Chatbot Use Cases for Marketing
After the traditional messenger marketing time, marketing using chatbots has transformed the marketing way. This chatbot use case includes tasks from engaging with website visitors to properly answering the FAQs. Businesses can utilize chatbots for better customer engagement, news bots, offering product recommendations, and more.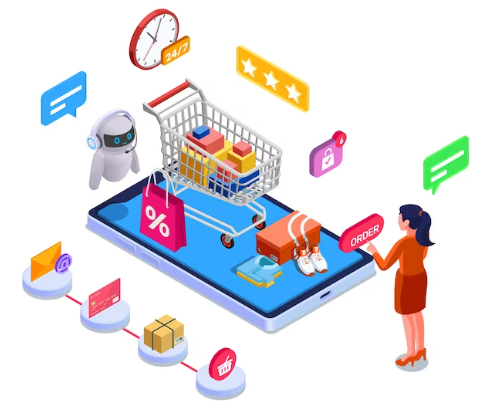 4Chatbot Use Cases for Social Media
Social media platforms are extremely popular for engaging with consumers these days. Thus, it is not behind using chatbots for boosting user engagement. Some popular social websites are Facebook, Twitter, LinkedIn, and Instagram. The bots perform all the conversational activities under the terms of customer service and transactional engagements.
5Conversational AI for Messaging Apps
Nowadays, conversational commerce has taken over the traditional ways. Messaging is always popular, and thus, chatbots are leading the market. Some popular messaging apps that most users use these days are WhatsApp, WeChat, Facebook Messenger, and Viber. These platforms offer complete support by engaging and giving the answers to simple queries promptly.
6Chatbot Usage for Human Resources
One of the increasingly prevalent use cases of chatbots is for the Human Resources department to streamline and optimize processes. It enables organizations to respond to employee inquiries, provide onboarding assistance, schedule interviews, and manage routine tasks effectively. AI-powered chatbots improve engagement with self-service options and allow HR professionals to focus on other strategic work.
7Usage of Chatbots for Personal Services
The most popular use of chatbots is for personal services. It covers various areas, including virtual shopping assistants for recommending products, health chatbots for medical advice, managing appointments, and more. Also, many chatbots even provide emotional support to the users. These chatbots continuously evolve as exceptional tools to deliver more tailored real-time assistance in business and personal contexts.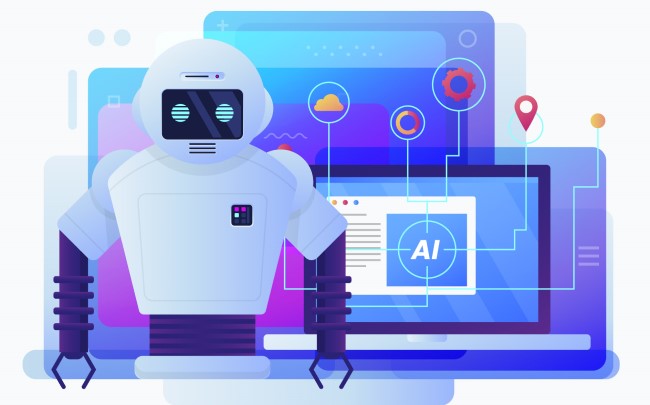 8Voice-based Chatbots
Voice-based AI-powered assistants help businesses maintain effective communication with spoken language. Speech recognition technology is integrated into these systems and easily understands the vocal inquiries and commands of the users. Thus, it offers a hands-free solution for companies to provide their customers with the convenience of accessing information and performing tasks.
9Chatbots Improve User Retention
Undoubtedly, chatbots have changed the game of user retention by offering personalized 24/7 support to customers. Thus, another one of the best chatbot use cases involves the part of user retention. Quick responses to all customer inquiries are vital to effective customer retention strategies. With the proper streamlined interactions, businesses can expect improved Customer Lifetime Value.
10Chabot Use Cases Across Different Industries
Another use case of chatbot that is worth noticing is its versatile applications for different industries. E-commerce uses it for streamlining sales, healthcare for medical queries or appointment scheduling, banking for transaction assistance, travel for booking/itinerary management, and more. The education industry is also using chatbots to provide improved user experience.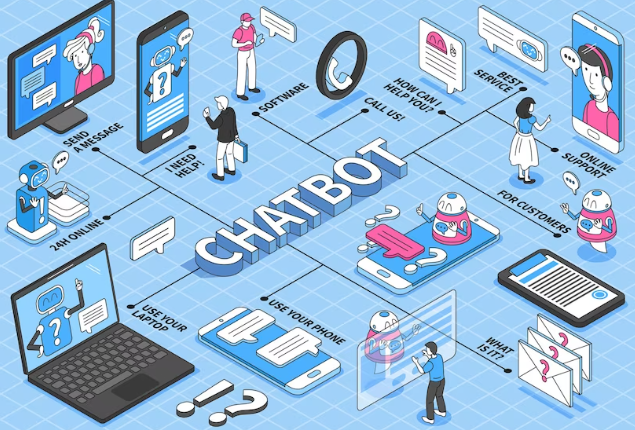 3How Chatbot Use Cases Work in Different Industries?
BANKING AND INSURANCE
In the banking and insurance field, companies can use chatbots to minimize waiting time effectively. Banks' customers expect fast responses with 24/7 availability, which is possible with chatbots.
HEALTHCARE
Healthcare organizations can effectively apply chatbots to help patients schedule appointments. Besides, it also provides help for patients to manage their health at home. It also removes the burden of the overworked staff.
TELECOM
The Telecom industry is known for its long waiting times for customers. A chatbot use case here can resolve it by performing different tasks like customer support, resolving issues, and answering the most asked questions. Chatbots can even help with identifying potential fraudulent activities.
GOVERNMENT
Government enterprises have a large number of departments and services to offer. Thus, providing help to the citizens can be challenging. Chatbots fit best here and can become a reliable point of communication. It will also help with customer data, fetching knowledge base information, managing two-way messaging in departments, etc.
RETAIL AND E-COMMERCE
The retail and e-commerce industry demands the use of chatbots as these businesses have a huge number of daily traffic on their online platforms. The application of chatbots helps them maintain effective communication with every potential customer and helps them with their purchases with a personalized shopping experience.
REAL ESTATE
The Real Estate business involves a significant amount of time to select the property, and the buyer has many queries to ask. Using chatbots for this business is a smart decision comprising virtual tours' benefits, answering repetitive questions, generating leads, and more.
4How to Implement a Chatbot in Your Business?
After understanding the use cases of chatbots and how they work in different industries, check how to implement a chatbot in your business:
1IDENTIFY BUSINESS GOALS
The initial step to follow precisely before the implementation of a chatbot in your business is establishing the business goals. Enterprises need to focus on identifying their aim to use a chatbot. It can be anything like boosting customer support, flawless operations, and increasing sales.
2CHOOSE THE RIGHT PLATFORM
Selecting an ideal platform is a crucial step for utilizing an AI chatbot. Try the ChatInsight AI tool, as it provides powerful features, advanced AI capabilities, and easy integration for your business. It is an AI chatbot that can easily get trained with your data. You can upload your training data as a knowledge base to this platform and upgrade it later. Besides there is also a feature for custom data training.
3DESIGN CONVERSATIONAL FLOWS
Now comes the most essential step: designing the conversational flows at the core of an AI-powered chatbot. In this part of your chatbot use case, you must craft a user experience involving practical planning for various scenarios and user interactions. You need to ensure that your chatbot implementation is able to handle general queries and seamlessly lead users to their desired goals.
4TEST AND ITERATE
After completing the step of creating conversational flows and their deployment, there is always a phase of testing and iterating extensively. In this part, you need to collect the feedback and data and then refine the implementation by improving the design and its functionalities over time according to consumer demands.
5Future Trends and Considerations of Chatbots
The future trends in chatbot technology can offer immense benefits to individuals and businesses. Below is a quick overview with vital considerations:
AI Advancements
With the continuous progress of AI, chatbots will become smarter and better with the capability to understand natural language.
Multimodal Interactions
AI-based chatbots can easily integrate with different platforms, including websites, mobile applications, smart speakers, and augmented reality. The scope is still expanding in the best chatbot use cases.
Emotional Intelligence
The future of chatbots is surely going to have more emotional intelligence capabilities. It will help businesses respond more appropriately to user emotions.
Security and Privacy
Security and privacy are the pivotal concerns for any business. With time, chatbots will work according to the enhanced regulations and robust security measures.
Conclusion
Chatbots have proven themselves excellent technological tools to streamline customer interactions. We hope you get a complete insight into the use cases of chatbots. These AI-driven conversational agents offer enterprises the integration of automation and complete personalization. However, the success of using chatbots depends on the appropriate planning, robust strategy, and continual enhancements.
Whether you are a startup business or an established business, by applying chatbots to your online platforms, you can offer better customer support for your potential and existing consumers.
Frequently Asked Questions
What is an example that a chatbot can be used for?
Chatbots can be used for various applications. Some prominent examples include customer support, information retrieval, appointment scheduling, lead generation, and more.
Which industries use chatbots the most?
A wide range of industries use chatbots in their business for better engagement with customers. E-commerce, customer service, healthcare, banking, and travel are a few examples of industries that are significantly using chatbots.
How do you write a test case for a chatbot?
The test case for chatbots includes voice and conversation testing. The simple steps include outlining objectives, listing input messages/queries, expected bot responses, or adding some specific functionalities.
Was This Page Helpful?