Virtual Team Building – How To Do it in 2023?
Managing a virtual team can be a difficult thing to do. Members can get fatigued, bored, and unenthusiastic as they work in isolation. When this happens, productivity takes a hit, which is bad for the business.
Fortunately, there are now lots of Virtual team building activities that can build emotional connections among colleagues, refreshen the spirit and boost morale.
In this guide, I am exploring the top ways to build virtual teams and the most fun activities that can help you in the journey.
Part 1: How to Build Effective Virtual Teams?

To build an effective virtual team, experts suggest some specific elements. You must have to follow all of them and not just focus on one or two.
Be As Detailed As Possible

The basic element of building a productive virtual team is to clarify everything. Do not just mention goals and what you expect to achieve from the project. Explain the whole process in detail. The more you clarify, the better the virtual team understands what you need from them.
For this, you should make points and share them with the workers. This will allow the team members to understand everything.
Encourage Communication

Team building online will be unsuccessful if there is a communication gap. If the members have any questions or find any point unclear, it is highly advised they communicate with the team leader before proceeding forward.
A team leader should be accessible and ready to hear any comments or queries from the team members. Similarly, inter-team communication should be promoted too for a friendly working virtual space.
Get The Help of the Best Technologies

One of the best things to do to improve the productivity of a virtual team is to give them access to premium tools/technologies. It is because such tools or technologies shorten the communication gap and get the work done in no time.
Offer Bonuses Properly

One great factor that can help you build a top-notch virtual team is to offer them bonuses if they perform well. There should be some sort of bonus if any member completes the task before the deadline too. Also, a prize of not taking a leave also encourages team members to work without taking any day off.
Do Some Fun Activities Together

Perhaps the best way to build up virtual teams is to do some interesting activities together. These activities help the members to gel up and get to know each other better. This takes away the shyness, and members start to feel comfortable with each other.
Part 2: Try The Best Virtual Team Building Activities

You have to be really careful about which virtual team-building activity you pick. It is because some might offend the members, which can cause a lot more complications.
Out of hundreds of activities, the top 10 virtual team-building activities are:
1Guess Who

Playing "Guess Who" is super fun. In this, you request each team member to send a picture of them when they were babies. Then, share the pictures on the screen and ask all the members to guess who the baby is.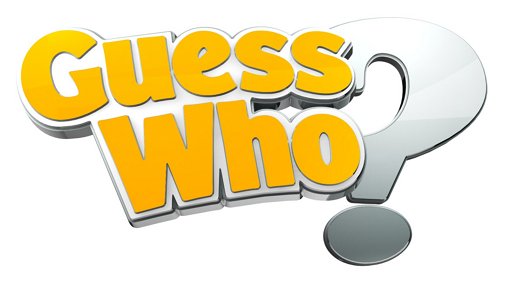 Purpose:

The reason employers now like to play the "Guess Who" game is to blow off some steam that the members feel by working in an isolated environment. Furthermore, it also always feels special when someone guesses correctly. In addition, this game can bring the whole team together as well.
2Guess The Movie
Another famous guessing game is "Guess the movie," in which a person uses emojis to give hints about the movie's names. Other members make guesses and whoever says the right name gets rounds of applause.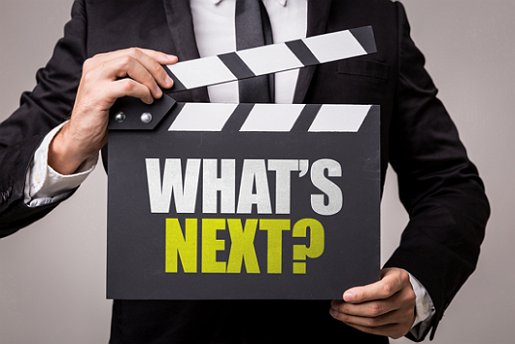 Purpose:

Playing "Guess the Movie" is a good option because it lets employers and co-workers understand what kind of movies most of them watch. This tells a lot about personality too. Furthermore, everyone has fun during the game, so it is a great way to refresh minds as well.
3Pair Persons
One highly effective activity for virtual team building is pairing two people randomly and letting them have a discussion. They can introduce themselves and what they like, discuss TV shows or movies, and talk about anything else.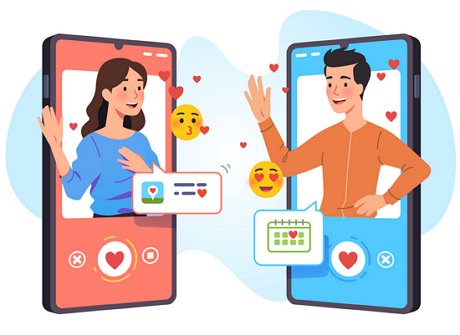 Purpose:
The reason why "Pair Persons" is a famous virtual game that team leaders prefer is that it establishes a human-to-human connection, and who knows, maybe they will become friends for life. Also, we all understand how important teamwork is. So, if members get to know each other, they work well as a team, which eventually makes the workflow smooth.
4Proud Moment
"Proud Moment" is a really good activity to learn more about the team members. In this, every member shares a thing about themselves which they are most proud of. This can be any past academic achievement or any specific moment.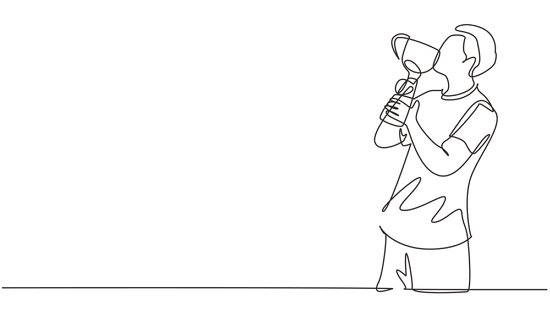 Purpose:

This game is a good option to choose as a virtual activity because it lets the employers and co-workers understand the members better. The team leaders can also get to know what are the extra strengths of the members in which they have excelled in the past.
5Truth & Lie

It is one of the interesting activities that gets everyone's attention. In Truth & Lie, a person tells everyone 3 interesting facts. Two of them are true, but one is false, which is made up. It is now up to each team member to guess which is the false one.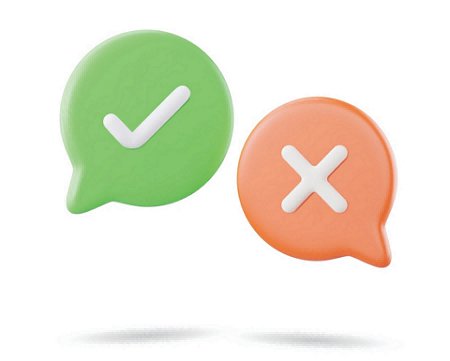 Purpose:

Employers have an interesting take on this game. They like to play it as a virtual activity because they get to know how well the other members guess about the wrong fact. Some might even consider giving a promotion to those who answer everything correctly (because of their intelligent judgments). On top of this, everyone also has fun while playing the game which is better for productivity.
6Dinner Party
Dinner parties are a different kind of fun. During the meeting, the team leader fixes a specific time at which everyone will have dinner and drink. It is just like a party but virtually.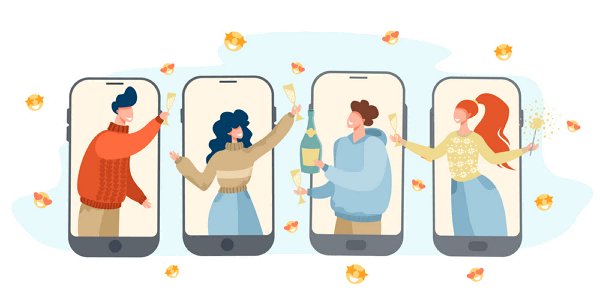 Purpose:
The reason why employers choose this game is to cover up the non-fun part of working virtually. Many people prefer not to work remotely because there are no interesting activities and parties.
So, hosting dinner parties will make such employees happy and they would then want to work with more enthusiasm.
7Dress Up

Dress Up is one of the most entertaining things you can do during a virtual meeting. If you choose a Dress Up theme, all the members will have to wear unique dresses (just like in Halloween).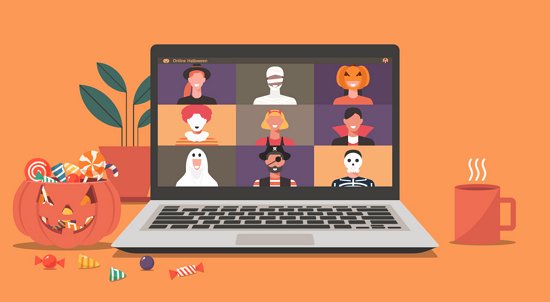 Purpose:

Employers love this game because they can witness the creative and witty side of the employees. Also, dressing up differently can feel like a welcome change that can freshen the spirit and increase enthusiasm.
8Zoomed In

Zoomed-In is one of the best team building activities for conference calls. In this, a zoomed-in part is shown, and the people will have to correctly answer what it really is. The funny answers bring smiles to everyone's faces and lighten the mood.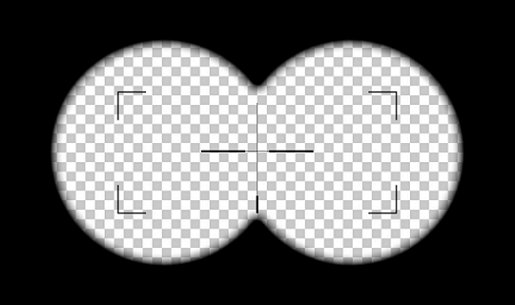 Purpose:
The Zoomed-In game is ideal for a small break from extensive work. Team leaders choose to do this to get rid of all the fatigue and boredom.
So, if you also fear the workers might go low on energy, then Zoomed-In is a good option to bring all the keenness back.
9Online Pictionary

In team building activities, virtual games like Pictionary have no match. In the Pictionary, you make two teams. A member of each team starts to draw, which the others have to guess.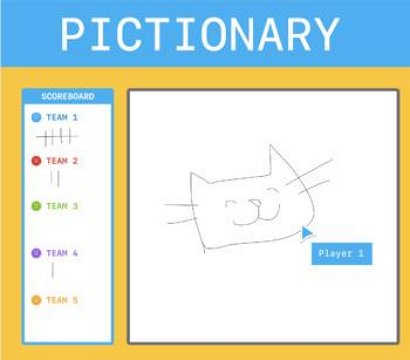 A team has to make a right guess before the other. The team that handles the pressure wins.
Purpose:
Pictionary is a great way to build up pressure-handling abilities, which is why employers prefer to add it as a virtual activity to the schedule.
10Virtual Escape Room

It is an online mobile game in which you have to collect different jewels to win prizes. You have to find each jewel one by one until you have all in your collection.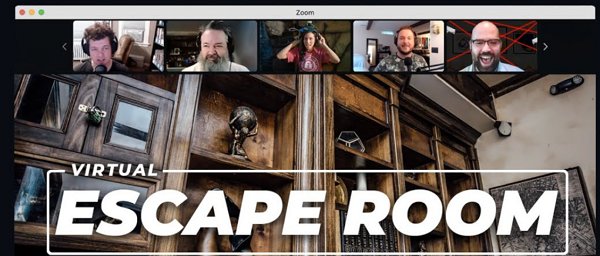 Purpose:

It is a great way of cooling off all the heat and fatigue members are feeling. Plus, everyone has fun, which refreshes the mind, and we all know a fresh mind is good for the business.
Also, every team member works together in the game to find the jewels before the clock runs out of time. So, it is a game that also helps the team to work better in a pressure situation. Thus, if you are an employer or team leader, the virtual escape room game is a perfect choice as a virtual activity.
Here's a tip.
To Play virtual mobile games better than the rest, go one step ahead and use a PC or TV screen instead of a mobile phone. It is because the visuals are clearer on the big screen.
But for this, you will need help from a top-notch screen mirroring app, and the best one out there is the AirDroid Cast.
AirDroid Cast
AirDroid Cast is a high-quality screen mirroring app that allows them to share the mobile screen with the PC and TV in the meeting host with just a few clicks. Each one can directly show his idea, using the two-way audio feature to effectively make the communication. What's more, this app is compatible with other meeting tools such as Zoom and Google Meet.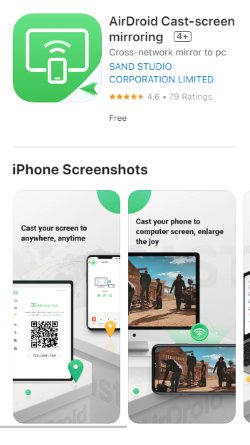 The best part about AirDroid Cast is that it supports HD-quality resolution. There won't be any compromise on the video's quality when it is displayed on a PC/TV Screen. Thus, you will be able to play virtual games better than everybody else.
So, if you are a team leader or a business owner, you should also recommend AirDroid Cast to other members. Everyone will then have great fun doing virtual team-building activities.
Part 3: How Do Virtual Team Building Activities Work?

Virtual team building activities effectively boost the productivity of the team members as it does three main things.
In an online workspace environment, there is always little shyness. As the members don't have physical contact with others, there is hesitation to reach out to others.
Virtual team-building activities break the ice, and everyone feels connected, which is crucial if you want the whole team to work and engage.
Virtual team-building activities also freshen the mind and make everyone feel motivated. That is why you will notice that the members have done great work just after you do an activity.
Pressure Handling Gets Better
It's a bit of a stretch, but virtual team-building activities also help with pressure handling. When you play games, there is competition, and you will have to outdo the other. So, there is pressure.
Thus, playing games like these help the team members to deal with the pressure, which will also be seen in project management.
Part 4: You Also Need 5 Tools to Bond Your Team

Virtual team building activities are no doubt really important. But it is also critical you also get the help of top-notch tools to bond your team.
Email

You will need email to get in touch with the team members. It is the professional way, which most people also prefer.
Instant Messaging App

Sometimes, there are small matters, and there is no need for emails. So, these can be discussed on instant messaging apps like Hangouts, Messenger, or WhatsApp. You can also send emojis, voice notes, and videos there.

Google Drive

There is also a need for a collaboration tool, and Google Drive is a perfect choice. There, you can share the file with other members, which they can also see and edit. Also, there is a "Suggesting" option in which problems can be identified, and their possible solutions can be enlisted.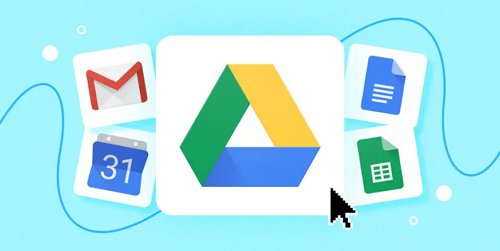 Video Conferencing Tools

Video conferencing tools like Skype, Zoom, Google Meet, etc., should also be on everyone's devices. These can be used to conduct weekly meetings, discuss critical matters, or make important announcements.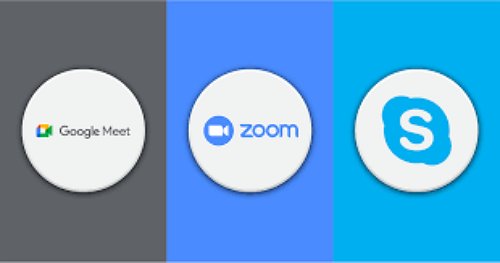 Scheduling Tools

Team members should also have scheduling tools like Google Calendar so that they can set reminders about meetings or events there. With these tools, they won't miss out on bonding opportunities, and can get ready in advance.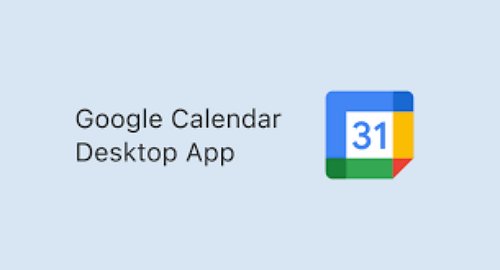 Part 5: Final Verdict & FAQs about Virtual Team Building
All-inclusive, it is really crucial for businesses to build highly efficient virtual teams if they want to succeed.
For this, you can try different things, but the best one is to do some Virtual team building activities together. In them, you play different games, which refresh the members' spirit, and they gel with one another.
To play games smoothly, it is better if you use a screen mirroring app. The best one that is preferred by over a million people is AirDroid Cast. It can easily screen mirror mobile with PC and even TV with no compromise on the resolution.
So, use AirDroid Cast and recommend it to other team members, too, so that everyone has fun doing the virtual team-building activities.
What Are The Key Benefits of Virtual Team Building?
Virtual team building allows the workers to know one another. This breaks the ice, and everyone feels connected (and not isolated). Also, these activities take away fatigue and help the workers to feel fresh, which improves productivity.
What Team Activity Can Be Done Virtually?
Teams can play different games like Pictionary, guess who, proud moment, etc., and blow off steam. In addition, they can have dinner parties or drinks breaks too.
Is Virtual Team Building Good?
Virtual team building has proven to be an important part of a company's success. It motivates the workers and gives them new energy. As a result, their performance improves, which is better for the company.
Can Virtual Team Building Help Small Businesses?
Yes, virtual team building is really good for small businesses. It's no secret that small businesses have to work even harder than big corporations to survive. To do this, the workers have to be at their level best every day, and virtual team-building activities help them there.
What Do You Say At the Beginning of a Virtual Team-Building Activity?
You say something fun that sets the tone for the different virtual team-building activities. It should not be bland or related to the work as this can kill the excitement.
Was This Page Helpful?