Best Practices for Virtual Meeting – Manage a Better Meeting
A virtual meeting is a type of communication conducted on the internet that enables people from all around the world to use their mobile or desktop devices to meet in a virtual room. It is an extremely important tool nowadays, as it gives everyone an opportunity to conduct a meeting, regardless of their physical location. With it, people won't need to spend their valuable time and money they can participate in a meeting, which is a major relief.
Apart from that, the virtual meetings are perfect for engaging in relevant topics, sharing new ideas, and finding solutions as a team.

By following the below virtual meeting best practices, you can ensure that your virtual meetings are successful.
Part 1: Common Challenges of Remote Virtual Meetings

Although virtual meetings have much to offer in this digital age, there are still some challenges that need to be overcome. Most of them are preventable with some advanced preparation and following the remote meetings best practices.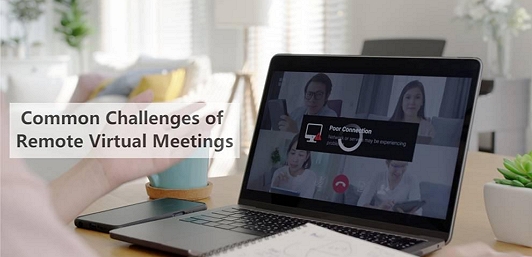 The most common challenges that come with virtual meetings are connected with the technical aspects. These issues can appear on both sides, the facilitators and participants. Some of the most ordinary technical challenges that arise during virtual meetings are the following:
Bad internet connection
Poor sound quality
Video lagging
System incompatibility
Software updates
No matter how cautious you are before or during a virtual meeting, you may experience technical challenges such as these from time to time. The best tool for avoiding these issues is by following the best practices for virtual meetings.
Being aware of these practices can help you minimize your exposure to technical challenges or some other issues that may appear. Good planning and prevention are key for more effective dealing with these problems. But, in order to be well prepared you must have a solid knowledge of the practices.
Apart from the technical challenges, you must also deal with other issues such as lack of communication, lack of formal relationships, poor attention spans, scheduling difficulties, and a few more.
Part 2: Virtual Meetings Best Practices

In order to conduct a more effective and engaged online meeting you must be aware of certain crucial things. For that reason, we will reveal the virtual meeting best practices, which can definitely be of use in every type of online video event that you plan to set up.
Some of these practices are widely used by the best business leaders, which shows how productive they are. Following virtual meeting practices will create a better work environment where the people that are involved will become proactive.
It is worth noting that there are specific practices that you need to follow before, during, and after a virtual meeting.
1Before the Virtual Meeting

Before starting an actual virtual meeting you should be aware of the following things:
Establish the Purpose of the Meeting and the Agenda

The very first thing that you must do is decide what information to share and who to invite. You should plan the whole meeting based on these two points. Having a clear idea and pre-determined objectives for the meeting will help you conduct it in the best possible way.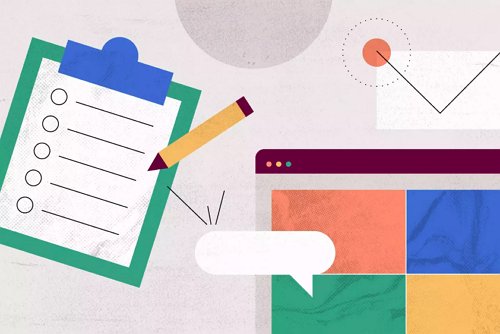 Test the Devices

Make sure that your mobile or laptop device has a full battery and it is perfectly functional. If you are using a desktop computer, make sure that your camera and microphone are working. Also, check the WiFi router and the internet connection, as without it the meeting wouldn't be possible
Pick Your Tool for a Perfect Presentation in the Virtual Meeting

Next up is picking the perfect tools for conducting your presentation. You should know that the Best virtual meeting tool on the market is AirDroid Cast, which comes with many great features. The best tools that you should pick for your demonstration are:
Two-way Audio
Phone screen share to PC
HQ video and audio
Live chatting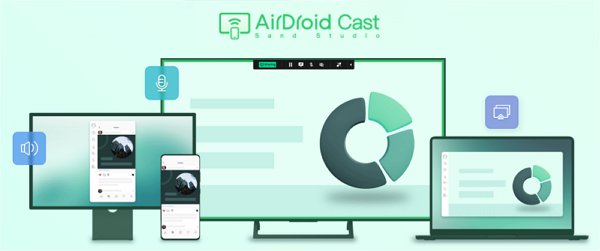 AirDroid Cast features almost all of the above and much more. Thanks to the Two-way audio feature, you can directly discuss a topic with an attendee. You can easily share your phone screen along with the audio to a PC. All tools that feature on this platform are compatible with all mobile and desktop devices.
Check Your Background and Lightning

It is advisable to remove anything that appears in your background, as it can be distracting to some people. Some virtual meeting platforms allow you to blur everything that is behind you or set up a fake background.
Find Privacy

Usually, virtual meetings are used to discuss sensitive topics, which require to be conducted with a certain level of privacy. Make sure to find a room where uninvited people join your meeting. That way you will also minimize the potential distracting noises that may appear.
Avoid Scheduling Disruptions

Finding the perfect time schedule for the meeting that is acceptable for all participants is key. But, to do that you will need to consider the time zones. As a way to avoid unproductive meetings, we recommend you use scheduling tools.
2During the Virtual Meeting

Now let's look at the virtual meeting best practices that you need to follow during the presentation:
Stick to the Time Schedule

This one is pretty obvious but also a very important one. First of all, it shows respect to the other attendees at the virtual meeting. Secondly, by being strict with the time schedule you are creating a positive virtual meeting culture that others will follow.
Don't Conduct Long Virtual Meetings

Keep online meetings short to avoid a boring and unproductive environment. Try to keep the time length at around an hour or if it's a broader topic then go to a maximum of two hours. It is good to break up the meetings into several shorter sessions that will last between 15 and 30 minutes each.
Set the Tone of the Meeting

As the host of the virtual meeting, it is your objective to set the tone for how attendees should interact throughout the session. If you want the team to increase their creativity then be the first one to be creative. Breaking the ice will start things going and you have full control over that.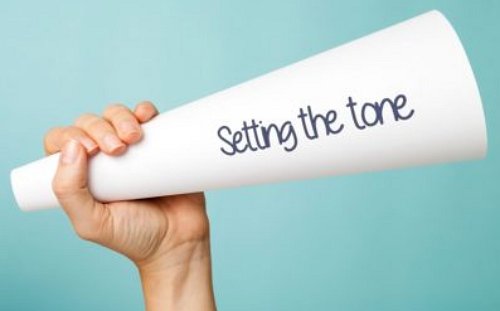 Use the Mute Option Appropriately

You must set some ground rules at the beginning of the virtual meeting and ask participants to turn on their cameras and unmute their microphones. The host of the presentation should always mute the others unless they are the ones speaking. This minimizes any unwanted background noises while speaking.
Be Active

Avoid a passive approach during a virtual meeting as that will definitely make the whole session less productive. Try to make your attendees as active as possible, which will make them more creative and down for learning. Use whiteboards, pools, share screens, and ideas during the course of the meeting.
Maintain a Two-Way Communication

Avoid making the virtual meeting all about your self and make sure to include others in the topic. Participants will gain more interest in the subject when they are actively engaged through communication.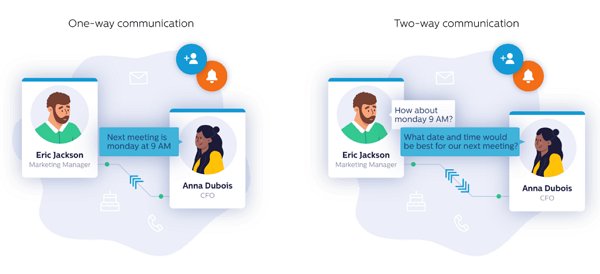 3After the Virtual Meeting

Last but not least, we have the best practices for online meetings that you must be aware of after the session is over:
Summarize the Important Things

It is very important to summarize the key things of the meeting before ending the session. Go through every crucial item just to make sure that everyone remembers them. If some of them have certain questions, be kind to answer them.
Some hosts may even randomly choose a participant to summarize and close the meeting for them. Additionally, make sure to end the virtual meeting as planned, as no one wants to spend additional time unexpectedly.
Share Meeting Notes With Participants

Meeting notes are perfect tools for the attendees to check up on the details after the session is closed. You can send the follow-up notes from your presentation via email. Make sure to also include the action items that the attendees must do after the meeting is over.
The notes must be clear and concise so there is no misinterpretation of the actions that are needed to be followed. Keep them short, as people don't like to read long and complicated notes.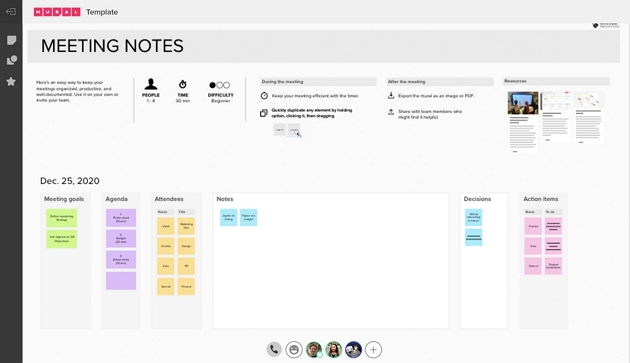 Evaluate the Virtual Meeting

After the virtual meeting is finished it is important to go back and recap what works and what doesn't. You can do this on your own or with the help of virtual teams. The most effective virtual meetings require teamwork to assist with anything that you need.
Mark up all the positive things that happened during the virtual meeting and point out the ones that could have gone better. Learn from the findings and make sure to improve in the next virtual meeting.
Ask for Feedback

This is actually a follow-up to the previous practice, which can be of great help. You can ask the attendees either in a group or privately to share their feedback on the featured virtual meeting. The goal here is to find your weaknesses and improve in the future.
Part 3: Do's and Don'Ts in a Virtual Meeting

In order to conduct the best possible virtual meeting you must be aware of the things that you must incorporate and the things that you must avoid. In order to help you out with this issue, we will mention some of the most important things that you should stick to.
We will start with the things that you should do in order to manage the perfect virtual meeting. Here's what you need to keep in mind:
Check your devices and your internet connection beforehand
Maintain a positive ambience during the virtual meeting
Join the meeting earlier than the scheduled time
Dress appropriately for the online video session
Mute your microphone when you are not the one speaking
Share important files and information before the start of the meeting
Pay attention when others are speaking
Now it is time to reveal the things that you shouldn't do in a virtual meeting, as to avoid making it less productive. Here's what you should avoid:
Constantly typing on your keyboard
Not formally introducing yourself at the beginning of the virtual meeting
Speaking the same time as others
Leaving the room during a meeting
Eating while others are talking
Not looking at the camera while speaking
Conducting the meeting with too much background noise
Part 4: Conclusion & FAQs about Virtual Meeting

The virtual meetings best practices that are mentioned in this article can definitely help you get better at conducting this kind of online session. The need for online video communications is rapidly growing and because of that it is crucial for everyone to know how to organize them more effectively.
We recommend you use the AirDroid Cast platform for conducting virtual meetings, as it has plenty to offer. This amazing product is perfect for online presentations, online teaching, business meetings, as well as game streaming.
It is compatible with all mobile or desktop devices and it features many great tools such as two-way audio, multi-screens feature, phone screen sharing, and much more.
What Are the Do's and Don'ts in a Virtual Meeting?
Some of the things that you should do in a virtual meeting are checked your device and internet, maintain a positive atmosphere, pay attention when others are speaking, dress up appropriately, and more. On the other hand, you shouldn't speak type on your keyboard during the session, speak while others are talking, eat during the meeting, not introduce yourself, etc.
What should the best virtual meeting platform offer?
The best virtual meeting platform should provide several useful tools to its users such as two-way audio, screen sharing, multi-screen on one PC/laptop, compatibility on any device, live chatting, HQ audio and video, meeting recording, and a few more.
What are the benefits of virtual meetings?
Virtual meetings allow people to connect from anywhere in the world. They are great for engaging attendees, improving productivity, and team collaboration. With virtual meetings, you can use interactive features such as live polls, screen sharing, and questions.
How long should a virtual meeting last?
On average, a virtual meeting should last around one hour. However, if the subject is more demanding, then you should conduct the session for a maximum of two hours.
What do I need to start a virtual meeting?
To conduct a virtual meeting, you will first need to find a presentable workspace, a mobile or desktop device, and a stable internet connection. Other things that you need are attendees, software tools to help you with your presentation, and a good agenda.
Was This Page Helpful?