How to Share Screens Online without Installation?
Q: How Can I Share My Screen Online?
You can share screen online through some third-party tools. These tools allow you to share PC/Tablets/Mobile phone screens to any browser as you need. This type of application is commonly used during conferences and presentations, especially in webinar applications. Free screen sharing applications are really easy to use and accessible by anytime and anywhere without installation.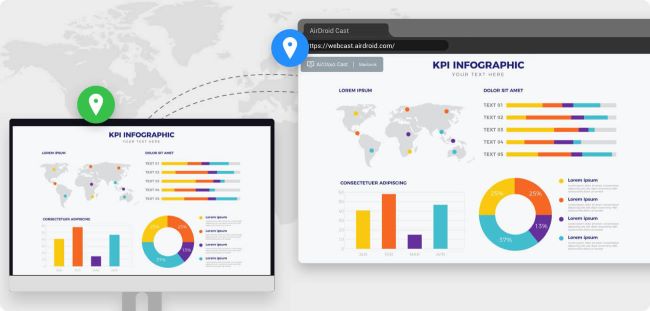 1. Why do We Need to Share Screen Online?
There are multiple benefits to using remote desktop and screen-sharing software, including:
1.1 Online meetings
Screen sharing software lets you share and discuss your online meetings in real-time with your remote employees. This is great for collaborating remotely and ensures there's no need to email documents or presentations for review.
1.2 Increase collaboration
Screen sharing enhances collaboration among participants' online meetings by sharing a computer screen. Colleagues can make presentations easy as all participants can follow what's going on line-by-line.
1.3 Empowers in-depth training:
Using screen sharing, instructors can give more effective training sessions. In this way, screen sharing allows for real-time feedback and discussion, as well as insight into how the instructor operates with their computer or tablet.
1.4 Products demonstration
Screen sharing software lets you give a product or technical demonstrations across multiple locations on one platform.
2. 5 Best Free Screen Sharing & Online Meeting Software:
Screen-sharing software allows you to share your screen with others online. This can be a powerful tool in both teaching and meeting scenarios when users need to collaborate with actual, real-time videos of one another on their computers or mobile devices.
2.1 AirDroid Cast Web
AirDroid Cast Web is an online screen-sharing website that you can use to project your device screen; a mobile device or tablet screen or a PC to any browser across multi-platforms. This web browser enables you to provide better training, create presentations, and have more fun.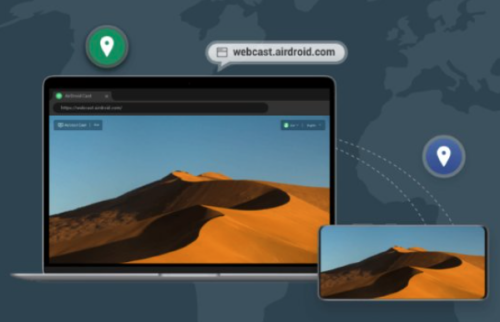 Airdroid Cast Web is very easy to use as you don't need to download and install the App on the received device. You only need an internet connection and a device with a web browser for easy screen casting.
How to Share Screen Online with AirDroid Cast Web?
Step 1. Install AirDroid Cast app
Download and install AirDroid Cast on your device that you want to cast the screen. You can click "Try It Free" button below or download it from Google Play Store or App Store according to your operating system.
Step 2. Lauch AirDroid Cast Web
Open a web browser and go to webcast.airdroid.com on the received device. Use your phone or computer to enter the Cast Code displayed on the webcast browser. Also, you can scan the QR code to wirelessly cast the screen via a local or remote network. After a successful connection, your device content will be shown on the browser instantly.
.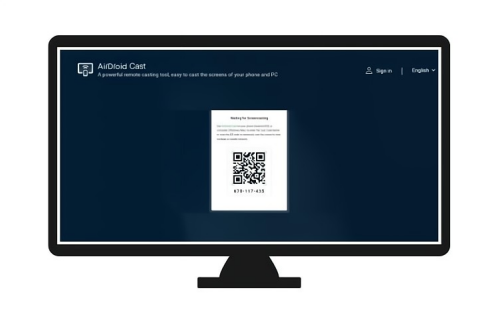 What Can AirDroid Cast Web Bring to You?
No Cable is needed
Airdroid Cast Web does not require any cable for connection. Rather it provides you local and remote network connection.
Cross-Platform Screen Sharing
This revolutionary browser-based solution will enable your entire team to share their screens live, effectively making it easier for individuals across all platforms to communicate better without any platform barriers. Tablet, computer, and smart TV web browsers can all become the receiver whether it's Windows or macOS.
Casting No Matter Where You Are
With Webcasting, you can share your screen as long as both parties have an internet connection. Therefore, when it comes time to do some work at home, mobile office, or on the go, you'll be able to stay productive by easily sharing your screen with others.
Cast to Any Browser in Any Scenario
Whether you are sharing your screen with attendees in any meeting, or its traditional or online teaching. Also, you share your screens and device audio anywhere with any browser for publishing content, playing music or video!
2.2 ZOOM
Zoom is another online screen-sharing software that is free to install and use. It is a high-quality, reliable video platform that is easy to use and customize for the everyday business individual. It comes with everything you need to use Zoom for conferencing, meetings, webinars, phone calls, and even online events. Zoom's basic version is free; however, its Pro, business, and enterprise version are paid.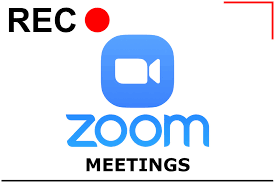 2.3 GlobalMeet collaboration
This app gives you the tools to talk, share, and interact with one another from any device. You can come together instantly using streamlined software that starts in one click so whether it's a video call, screen sharing session, or a document dump, you'll never have to go without what you need. Get everything you want from work included in your as-a-service subscription for seamless collaboration at any time and on any device.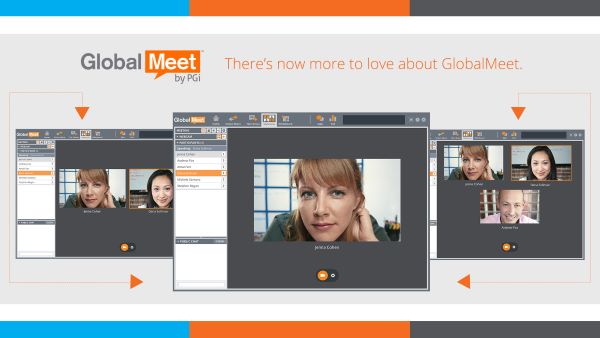 2.4 GoTo Meeting
GoTo Meeting is a feature-rich online meeting software that gives business owners and entrepreneurs the tools they need to communicate, collaborate and interact with their customers. It also allows you to choose which functions are right for you - whether it be sharing your screen, leading a presentation, or recording an event.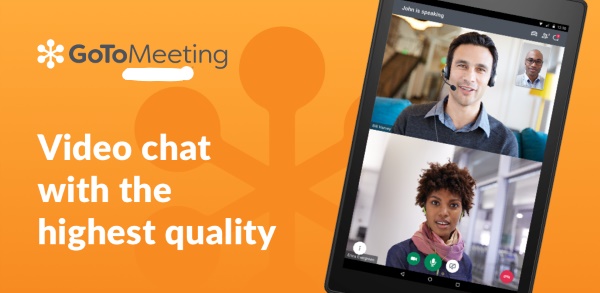 GoTo webinar services will streamline your business communications by bringing all of your team members together through a virtual meeting. Participants can share presentations, screen-share content, and even conduct instant polls and surveys during meeting sessions.
2.5 FreeConferenceCall.com app
The FreeConferenceCall.com app makes it simple to share your screen during a meeting with up to 1,000 people. You also get HD-quality audio calls and video conferencing with recording for free. This meeting app comes with easy-to-use remote desktop and screen-sharing functionality for individuals and businesses.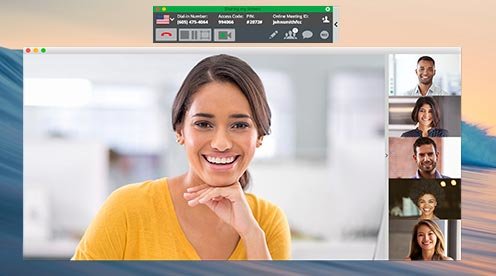 3. What Do You Need in Online Meeting Software?
Choosing the right online meeting software for your project can be tough because each option offers different features and functions to examine. You need to decide what features are most important and would help you and your employees be more productive.
Security and encryption
Security and encryption are critical elements of online collaboration software. It must be able to keep all important ideas and documents safe from the prying eyes of outsiders.
Flexible and user-friendly
An online meeting software needs to be flexible and user-friendly. With online meetings, participants may be using any type of device or operating system. It's important to use software that's flexible enough to work well with everything: phones, tablets, computers, Windows, Mac, etc.
4. 5 Best Screen Sharing Apps with Control Feature
Screen sharing with a control feature over remote devices is a plus for all your business and educational needs. Here are the 5 best screen-sharing Apps with control features.
4.1 AirDroid Cast
AirDroid Cast is a screen-sharing software that let you share your device screen to larger displays. It helps you to cast the screen to other multiple devices such as:Mac computers or Windows. It has a unique feature that enables users to remotely control their mobile phone from any laptop or a computer.
Using Steps of AirDroid Cast
To start with casting the Android screen to pc, follow the step-by-step procedure.
Step 1. Free Download
Download the app on both your devices by click "Try It Free" button below or from AirDroid Cast's official website or App Store or Google Play.
Step 2. Cast mobile phone screen to your computer
There are 3 connection methods that allow to cast phone screen to computer.
Wireless: Launch AirDroid Cast on both your devices, use your mobile phone to scan the QR code or enter the cast code which is displayed on the AirDroid Cast PC side.
USB: Connect your two devices with a USB cable and select your mobile phone from the available list.
AirPlay: This option is only available to iPhone users. Scroll down the screen, click the "Screen Mirror" icon, and select "AirDroid Cast-XXX" from the list of devices to connect.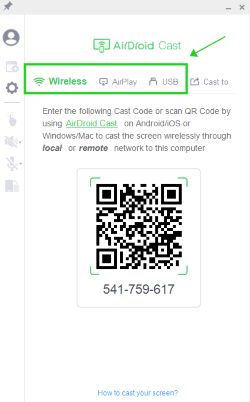 Step 3. Start mirroring and controlling phone on PC
If you are casting for the first time, a request for the casting window "Allow the device XXX to cast its screen on this computer?" will pop up on your computer.
Accept the request to allow screen sharing. What you finish connection, your phone's screen should appear on your computer after the completion of all steps.
Now you can click the hand icon in the interface and follow the instruction to finish some setting to active "control" fiction. Then you can start to control your phone on your computer.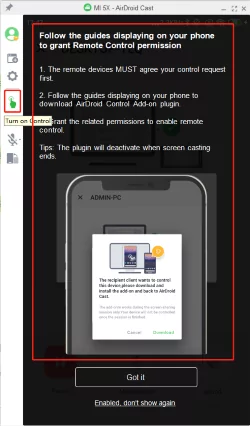 4.2 MirrorGo
This software helps users run applications and games on their computers, while simultaneously allowing them to access and use their Android phones through desktop screens. This powerful application not only enables you to see your phone screen on your computer screen wirelessly but also allows you to quickly view, operate, and edit specific applications from the comfort of your PC chair.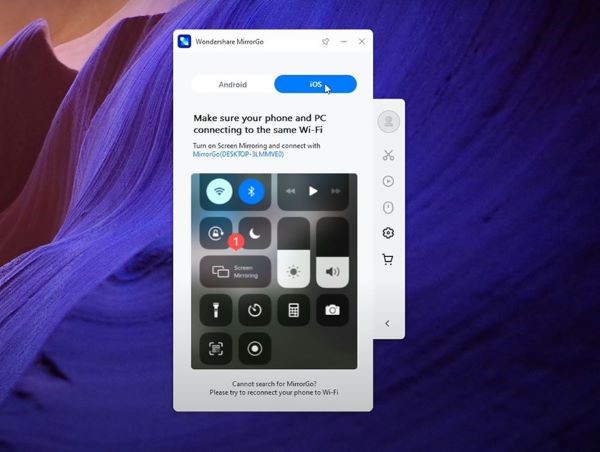 MirrorGo's user-friendly design makes it easy for just about anyone to get started using it with zero delays or complications. The application has been built keeping high standards in mind so that its capabilities are compatible with Windows, macOS, iOS, and Android.
4.3 Join.me
Join.me is a free and easy-to-use conferencing service for video, voice, and sharing of any file or presentation. With join.me you can quickly create online meetings, collaborate in real-time, host online communities, "broadcast your screen" with our broadcast feature, and share content from any device.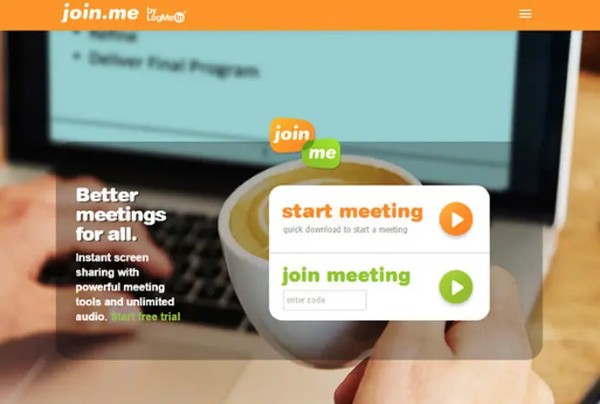 With join.me you can allow others to control your mouse during a LITE, PRO, or BUSINESS meeting hosted on a PC or Mac. You can't share control with folks on Android because their operating system does not support it, so at least one participant has to be on a PC, Mac, or iPhone/iPad.
4.4 Webex App
Webex is another nice choice for the ones looking for a free screen-sharing tool. The look of their layout and design is virtually indescribable whereas their services are characterized by sound clarity, and corporate-grade gesture recognition meant to enable audiences to share their reactions.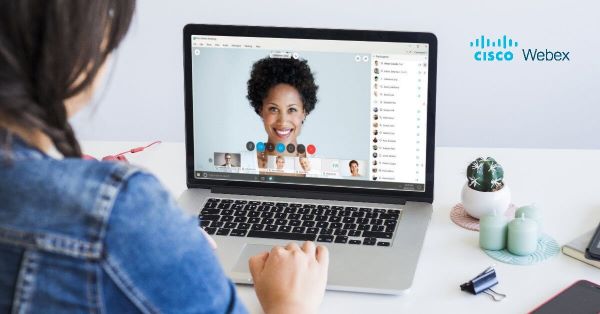 It helps you seamlessly collaborate with employees from all areas of your organization. It offers free basic versions as well as paid premium versions.
When you share your screen in Webex, you can switch control to another device and use their keyboard and mouse on your computer. This is useful for training, collaborating on a document with someone, or if something unexpected happened that's preventing you from controlling your screen.
4.5 TeamViewer
TeamViewer is a leading global provider of remote connectivity, collaboration, and support solutions for desktop sharing, online meetings, web conferencing tools, and software. Over the past 15 years, tens of millions of users have trusted Team Viewer's easy-to-use products to access the computers, servers, and data they need to get their jobs done remotely or tackle customer issues face-to-face.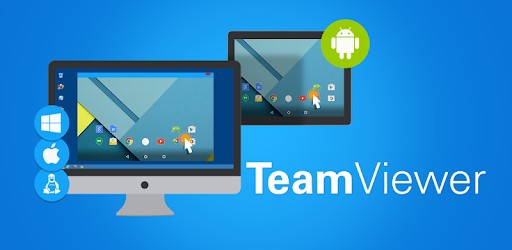 With cross-platform compatibility with iOS, Android, and Windows devices, you can take full control of your devices that are connected to the internet, all from the convenience of your smartphone or computer.
5. Tips for Better Screen Sharing
Close extra tabs
When it comes to professional online presentations, close all other unnecessary tabs. Try keeping your most important programs open so that when you need to access them, it doesn't take too much effort to navigate your browser.
Reliable internet connection
Make sure you have reliable internet. It would be embarrassing if your internet goes out and you lose connection while you're presenting to colleagues or clients.
Turn off notifications
It is recommended to turn off notifications when sharing your screen with others. It gets annoying for participants to hear notifications pop up every few minutes. This intrusive sound can easily disrupt a meeting.
6. Conclusion
Screen sharing is a must-have for online collaborations because it helps participants feel more involved in the conversation. It allows for real-time discussion. So it has become increasingly important to have this tool on hand at all times. We introduce several screen-sharing tools in this article, these are all excellent options if you're looking for software to help pass crucial information along during an online conference or meeting.