Stream NFL Games With No Stress in 2023
The National Football League (NFL) is quite popular around the world, but have you ever been stuck in an area where you can't watch NFL live? The main reason for this is the geographical restriction. But fear not! There are ways to bypass these geographic restrictions. We will expose you to these different methods of streaming NFL games despite your location.
1Why Can't I Watch NFL Games?
Some of you may be wondering: why can't I watch NFL games? Let's delve into how your geographic location can hinder you from watching NFL Games..
Local Cable or Satellite Providers
If your local cable or satellite provider does not provide access to the channel broadcasting the game, you won't be able to watch NFL games live for free.
Licensing Agreements
If you stay where broadcasting rights for NFL games are limited, you won't be able to watch NFL online free. This is because streaming NFL games depends largely on licensing agreements between NFL and broadcasters.
Regional Blackouts
If you live in the same region as the game's broadcast area, it may be blacked out due to the NFL's policy to encourage fans to attend the live games in person.
2How to Watch NFL Live Streams with VPN?
Geographic restrictions can make streaming NFL games a tough one. However, using a VPN can help you avoid this unpleasant experience. VPN allows you to mask your IP address and helps you watch what may be restricted in your country. If you are confused about which VPN to stream NFL games, then we highly recommend ExpressVPN. This is one great choice because it has a broad server coverage and a swift connection speed.
To use an ExpressVPN or any other type of VPN to stream NFL games, all you have to do is to follow these steps below:
Step 1.Download and install the VPN software on your device. Then launch the VPN software.
Step 2.Sign up for a VPN service (e.g. ExpressVPN).

Step 3.Connect to a server in a location where the NFL game is being broadcasted, for example, USA.
Go to the website or app where the NFL game is being streamed and watch the game.
3Best NFL Streaming Services
As a diehard fan of football and the NFL, it is quite understandable that getting a reliable streaming service to watch your favorite teams can be challenging. Fret not! Our best picks below of Best NFL Streaming Services will guide you! For live-streaming NFL games, there are many available options, and choosing one can be overwhelming. In this section, we have compiled a list of the eight best NFL streaming services that you will love.
1NFL Game Pass
NFL Game Pass allows you to stream NFL games free, on-demand, as well as playoffs and the Super Bowl with just the requirement of a subscription. It is the official NFL streaming service, hence, making it one of the most authentic and genuine streaming services. NFL Games pass doesn't only give you access to the live games of different seasons, it also enables you to watch classic games, NFL Network programming, and other of their exclusive content.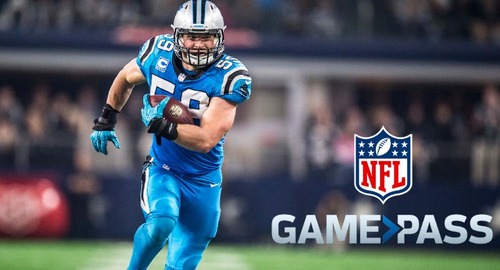 Pros
You can watch all their regular season games live and on-demand.
You can watch their exclusive content and NFL Network programming.
You do not experience commercials or adverts during games.
You can stream NFL games free during their trial offers.
Cons
There might be blackout restrictions in some locations.
They do not include live broadcasts of playoffs and Super Bowl.
2Sling TV
Another popular NFL live stream free service we recommend is sling tv because they give you watch to different channels like NBC, ESPN, Fox, and other NFL networks. Just with a subscription, you can watch all games, including pre-game and post-game coverage.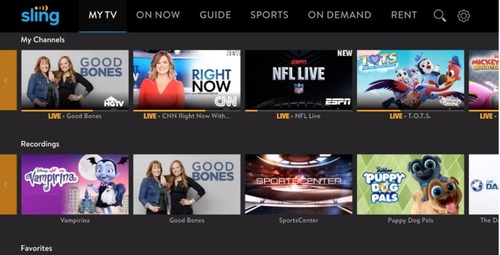 Pros
You can watch a variety of channels and programming.
It offers affordable pricing options flexibly.
You can watch games on multiple devices for Blue Channel streaming.
Cons
Not all channels are available in all areas.
The limited DVR storage requires extra price to upgrade.
3Hulu with Live TV
With 'Hulu with Live TV' you can watch different channels on your device. One great unique characteristic that makes them stand out is that they also allow you to watch on-demand NFL content.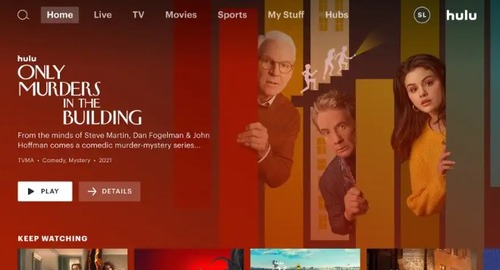 Pros
It supports multiple operating systems.
You can stream NFL games free during their trial offers.
You can watch NFL RedZone Channel using this service
Cons
The base plan includes advertisements which brings less-comfortable experience.
Hulu with live TV has limited DVR capabilities.
4YouTube TV
With YouTube TV, you can watch most NFL live matches. This is because it is available on all major broadcast networks. You will find it straightforward to use because it has a user-friendly interface. This makes it easy to find and stream NFL games.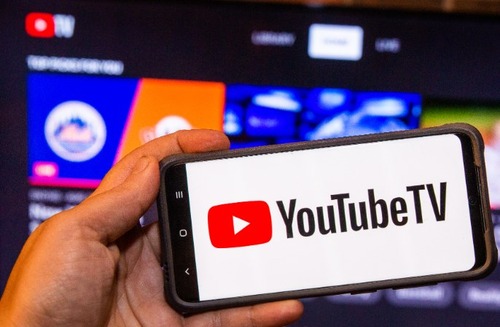 Pros
Youtube TV has a wide coverage so you might not need any other payment for additional subscriptions or cable packages.
It has unlimited cloud DVR storage.
It comes with easy-to-use interface.
Different add-ons are available for various users.
Cons
It has more expensive packages than most other streaming services.
Some sports channels are not available.
5FuboTV
One reason FuboTV stands out is that it is one of the few streaming services that offer 4K streaming. This means you can watch NFL live games in stunning detail and clarity, provided you have a compatible TV and internet connection. In addition, the service price is $11 per month.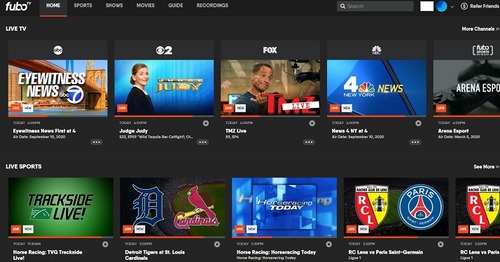 Pros
You can watch various sports channels and programming.
The application has an easy-to-use interface.
It has add-on for you to customize your watching experience.
It has a 4K ultra HD streaming feature.
Cons
It is more expensive than some other options.
The limited DVR capabilities makes it less enjoyable.
6Amazon Prime Video
If you are in search to stream NFL game free, which includes documentaries and classic games, Amazon Prime Video would serve as your best friend! Another great feature about them is that They also provide real-time stats and player information during NFL live games.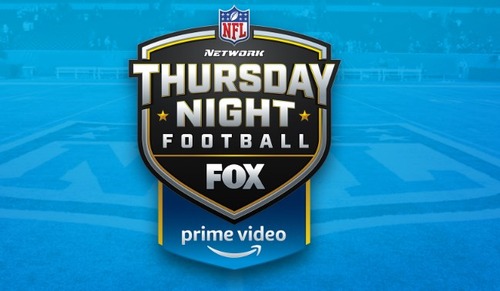 Pros
You can access Amazon's on-demand library.
You can stream NFL games free during their trial offers.
You can watch games on multiple devices.
You can enjoy not only NFL games but also movies and TV shows.
Cons
It requires an additional subscription to Amazon Prime Video's NFL package, which can add to the overall cost.
It is not as essential and attractive as other NFL streaming services.
7CBS All Watch/Paramount+
'CBS All Watch' was their former name, but now, they are known as Paramount+ and are still a great option for streaming NFL live games. They provide NFL on CBS coverage, which includes access to all the NFL games that are broadcast on CBS, including regular season, playoff, and Super Bowl games.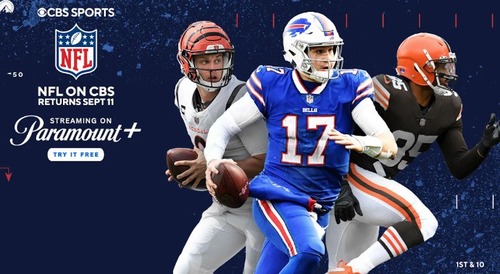 Pros
The service is reasonably priced.
Paramount+ does not have blackout restrictions.
Paramount+ is available on a wide range of devices.
It allows you to offline download the games and shows.
Cons
It may not be available in all regions or countries.
Paramount+ does not offer access to NFL Sunday Ticket.
8ESPN+
One great feature ESPN+ streaming service is that it provides access to exclusive NFL games. Some of these games include Monday Night Football games, which are rarely available on other streaming networks and services.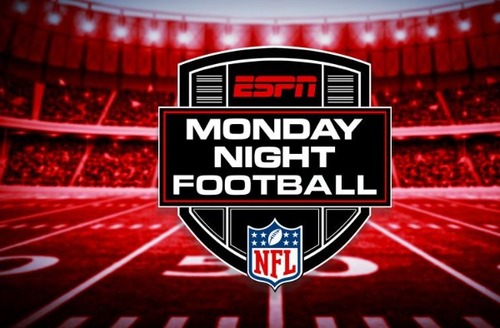 Pros
ESPN+ offers a excellent original streaming experience.
Their pricing options are affordable.
You can offline download on your mobile phones.
Cons
You may need to additional cost to subscribe to their other services or cable packages to access some of the NFL games.
It doesn not support the DVR feature.
4How to Watch NFL Games Without Cable?
There is no doubt that watching NFL games is a popular trend around the globe. However, not every game fan has access to cable TV. This is why 'How to watch NFL games without cable' is one worry of NFL fans. Lucky for us all, other alternatives can serve the purpose of watching NFL games online. NFL Plus is one alternative we highly recommend.
NFL Plus is an online streaming service that allows its users to stream both live and on-demand online NFL games. Their subscription cost is only $4.99/month or $39.99 for a full season commitment. Below is a step-by-step guide on how to watch NFL games on the NFL Plus streaming platform:
Step 1.Download and install official NFL app on your device. You will need to sign up for the service on if it is the first time you use it.
Step 2.You will need to subscribe the NFL Plus service on nfl.com/plus, and then start streaming your desired games. The free trial version allows you to watch the NFL preseason life for free. After the free trial ends, you can subscribe the service according to the given plans.

Step 3.Watch your favorite games on your TV by using a compatible streaming device.
NFL Plus is indeed a great option for NFL fans who want to watch games without cable. It's affordable, easy to use, and offers a wide variety of games to choose from. If you're looking for a convenient way to watch NFL games online, NFL Plus is worth checking out.
However, NFL+ is only available on mobile phones or tablets, and not supported on smart TVs. So watching NFL games on NFL+ through smart TVs would be a pain at the moment. But don't worry. Simply head to the next part and your problem can be solved.
5How to Cast NFL Games from Phone to TV?
You would agree that there is a big difference between watching your NFL games from your phone screen and watching from a TV screen. The thrill that comes with watching the game on a large screen is another level of enjoyment. One of the easiest ways to cast NFL games from a phone to a TV is through AirDroid Cast, a feature-rich platform that enables seamless screen mirroring.
To cast NFL games from phone to TV using AirDroid Cast, follow these simple steps:
Step 1.Download the AirDroid Cast app on your phone from Google Play Store or the App Store.
Step 2.Then open the web browser on your TV and navigate to webcast.airdroid.com, on which you can see a QR code or 9-digit code. Enter the 9-digit code on your phone and tap Start Casting.

Step 3.Accept the prompts on your screen to finish the casting process.

Step 4.Then you should see your phone screen mirrored to smart TV. Open the NFL game of your choice on your phone and enjoy it on the larger screen.
Aside from NFL games, AirDroid Cast also offers you the opportunity to watch other content on your phone ranging from photos to videos and music. Other features of this application include:
Pros of AirDroid Cast
High-quality screen mirroring with minimal lag.
Multi-device support as it supports casting computers to TV and other devices as well.
Simple setup.
User-friendly interface.
Two-way audio allows you to stream sounds between devices.
AirDroid Cast is an excellent tool for anyone looking to cast their phone screen to a TV. Little wonder why it is a highly sought-after application. It is a versatile and reliable application that is easy to use and delivers high-quality results.
6Conclusion
Indeed, streaming NFL games can be done in quite a number of swift ways. You can also sign up for streaming services or download the official NFL app. However, with AirDroid Cast and the various streaming options we have explained above, you can stream all your NFL games while enjoying an unforgettable viewing experience.
FAQs about Streaming NFL Games
Why are NFL games so popular?
The NFL has intense competition between athletes that these die-hard fans look out for. Coupled with entertaining and dramatic moments, countless memorable plays and comebacks make the NFL a hugely popular sport.
Can I watch NFL Plus on my TV?
Yes, if your TV is a smart TV with access to streaming apps. Also, with the help of AirDroid Cast, one of the best phone-to-TV casting services, you can watch NFL Plus anywhere and anytime.
How can I watch all NFL games live?
If you would love to watch any NFL game live, you can opt for NFL Sunday Ticket or stream the game using streaming services.
Why can't I watch games with NFL?
First, ensure your internet connection is strong and stable. Also, ensure that you still have an active subscription to NFL Plus or any other streaming service that carries NFL games. Still having trouble? Contact their customer care support.
Can I watch NFL games online?
Yes, you can stream NFL games online by subscribing to watch games on the official NFL app, which requires a subscription to NFL Plus. Alternatively. You can subscribe to any NFL streaming platform.
Can I watch NFL for free?
Yes. The best way to stream NFL games (legally) for free is to opt for their free trials. An example is the free trial offers ranging from 7 to 14 days by some of these streaming services.
On which devices can I watch games with NFL+?
You can watch games with NFL+ on smartphones and tablets, and web browsers on your computer.
Was This Page Helpful?