How to Remotely Support Mobile Phones and PC
We heavily rely on our devices (mobile phones and computers) nowadays. Most people own both mobile phones and computers. However, most of them are not technologists.
Luckily, several apps and software can assist anyone in providing remote support for or via mobile devices and PC. People can remotely support their friends and families by connecting their mobile phones and computers.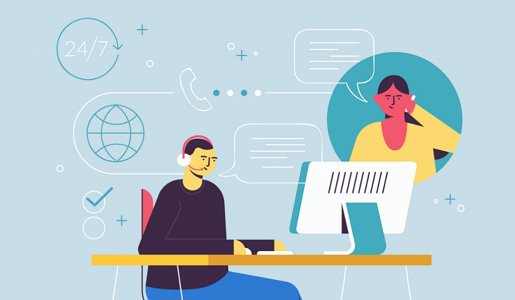 Part 1. The Best Remote Support Software for Mobile Phones and Computers
A vast population has embraced quick remote support software. This trend is attributed to the wide range of advantages associated with the help of these applications. As a result, their demand has increased, hence the barrage of remote support software today.
The following is a list of some of the best ones in the market;
1AirDroid Remote Support: The Best Remote Support App for iPhone and iPad
AirDroid Remote Support is an innovative and effective technical support solution. It assists you in establishing a connection with your partner by providing the most intuitive and easy method of demonstrating your problem and receiving immediate assistance. You can use this App for both personal and business uses.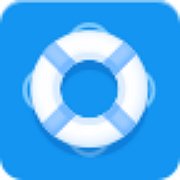 Allow users to view the shared screen in real-time.
Show on-screen gestures or takes direct control.
Promote flexible communication and more than fixing mobile phone issues.
Easy to connect.
2TeamViewer: The Best Remote Support App for Android
There are several remote android support apps for the Android market. A good example is TeamViewer.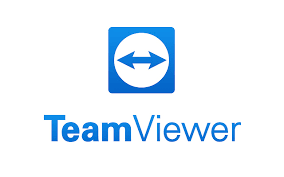 Thousands of enterprises are now transitioning to a remote work mode, and TeamViewer features are among the most acceptable ways to adapt to this transformation quickly.
This remote access program enables teams to increase their productivity from the comfort of their own homes. How? Through a set of essential qualities that assist them in dealing with various scenarios daily.
Allows users to record remote sessions or meetings.
Well-known for its multi-platform access
Access to detailed reports.
Allows users to properly manage their connection logs, account data, passwords, chats, etc.
Use of direct access keys. A control panel and QuickSteps menu assist remote teams in accessing the main menu.
Connection speed control.
Even though AirDroid Remote Support is among the top remote support apps for iPhones and iPads, it also performs well with android phones.
3Messaging Apps: The Best Remote Support Software for Mac
We have a lot of discussion channels available in our social media-obsessed society. It can be exhausting to keep up with them all. Still, with a dedicated chat client, you can have most of them in one spot, whether you're monitoring your Twitter DMs, Facebook Messenger messages, or iMessage. You can also take a different approach and use newer options such as WhatsApp and Telegram. These, like Apple's iMessage, are more self-contained and place a premium on security.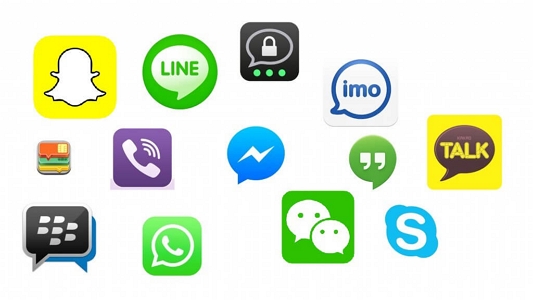 Even the most fantastic MacBook requires tools for communicating with friends and family conveniently and securely. With that in mind, here are the top Mac messaging apps.
The best messaging apps for Mac include; iMessage, Adium, Trillian, Franz, YakYak, Station, Telegram, and WhatsApp.
4The Best Remote Support Tools for Windows
Quick Assist- As long as you're using Windows 10 with the Anniversary Update installed, the new "Quick Assist" function in Windows 10 is probably the simplest method to get up and running.
Windows Remote Assistance- Quick Assist will not work if one of you has not yet upgraded to Windows 10. Fortunately, Microsoft's older but still essential Windows Remote Assistance function is included with Windows 7, 8, and 10.
Part 2. How Do You Remotely Support Mobile Phones and Computers
1How Do You Remotely Support Mobile Phones
The AirDroid Remote Support app is one of the best remote software for tech support because of its usability and setup.
The following are easy-to-follow steps on how you can remotely support your mobile using AirDroid Remote Support Software.
Download AirMirror on your iOS or Android Phone.
Take the remote AirDroidiOS or Android phone and use it to download AirDroid Remote Support.
Your friends and family only need to open AirDroidRemote Support on the remote device and supply you with the 9-digit code displayed on the screen.
You will be linked after entering the 9-digit code in AirMirror.
2How to Remotely Support PC
For Windows 10
If the both of you are using Windows 10: Use Quick Assist as follows;
Step 1. Run the Quick Assist program by searching for "Quick Assist" in the Start menu and selecting the Quick Assist shortcut. You can also find quick Assist by going to Start > Windows Accessories > Quick Assist.
Step 2. Click "Give Assistance" if you want to assist somebody by remotely accessing their computer.
Step 3. You'll need to check in using your Microsoft account. You'll be given a security code that will expire in ten minutes if you do so.
Step 4. If your code expires, click "Assist" again to receive a new valid one for another ten minutes.
Step 5. You'll need to walk your friend or family member through the process of installing the Quick Assist application on their computer.
Step 6. They'll need to access the Start menu, search for "Quick Assist," and then run the Quick Assist application that emerges. They can also go to Start > Windows Accessories > Quick Assist from the Start menu.
Step 7. In the Quick Assist window, they must click "Get Assistance." They'll be asked to input the security code you gave them at this stage. They must enter this code within 10 minutes of receiving it, or it will lose effectiveness.
Step 8. The other individual will then be presented with a confirmation window, and they must accept to grant you access to their computer.
Step 9. The link will be formed at this point. According to the Quick Assist dialogue, it may take a few minutes for the devices to connect, so be patient.
For Windows 7 or 8
You may use Windows Remote Assistance if one or both are using Windows 7 or 8. The following are steps on how to go about it;
Step 1. Launch the Windows Remote Assistance program. You may locate it by searching for "Remote Assistance" in the Start menu and then launching the "Windows Remote Assistance" application.
Note : The Windows Remote Assistance function is a little hidden on Windows 10. You can still discover it by going to the Start menu and looking for "Remote Assistance".
Step 2. Select "Invite someone to connect to your PC and assist you, or offer to assist someone." Select "Invite someone you trust to assist you if you need assistance with your computer".
Tips 1: If Remote Assistance invitations have been disabled on your PC, an error notice will appear. Click "Repair," and the diagnostic tool will offer you the option of enabling Remote Assistance.
Tips 2: You might be able to use Easy Connect as well. You and your assistant must have Easy Connect installed to use this feature. It necessitates peer-to-peer networking capabilities, which may or may not exist on all networks. If it's accessible, "Use Easy Connect" is the simplest option.
Step 3. You'll be given a password if you choose Easy Connect. This password must be given to the other person for them to connect to your computer.
Note 1: This password is only valid for connecting to your computer. At the same time, this window is open and changes every time Windows Remote Assistance is restarted.
Note 2: If the other person cannot utilize Easy Connect for some reason, you can save the invitation as a file by clicking "Save this invitation as a file." You'll be given a password and asked to keep an invitation file. Send the invitation file to the other person using any method you like, such as Gmail, Outlook.com, Yahoo! Mail, or any other tool.
Step 4. Give the password to the person. There's a reason these are kept separate. Suppose you're on the phone with someone. In that case, you could send them the invitation file and then tell them the password over the phone, ensuring that no one who intercepts the email can connect to your PC.
Note : The user connecting to your PC must open the Windows Remote Assistance software on their computer and select "Help Someone Who Has Invited You".
Step 5. Depending on if they have an invitation file or merely an Easy Connect password, the individual connecting must either click "Use Easy Connect" or "Use an invitation file." Easy Connect is the most straightforward option if it is available.
Step 6. If the person connecting has gotten an invitation file, they can double-click it and join by entering the password. Whether you use Easy Connect or not, the user connecting must either submit an invitation file and the password visible on the other PC or only the password.
Step 7. The last prompt will appear in front of the computer, asking if the user wants to allow the connection. The individual who connects will be able to see their screen after that. That individual can either monitor and give guidance or seek control of the remote PC by using the "Request control" button.
Part 3. Can I Remote Support Mac from Windows?
Yes! You can remote support Mac from windows using Chrome Remote Desktop. The first thing you need to do is download and install Chrome Remote Desktop. Then, you can follow the steps below to establish remote support.
Open Chrome on your computer.
Enter remotedesktop.google.com/access in the top address bar and click Enter.
To choose which computer you want, go to Access.
To gain access to another computer, enter the PIN necessary.
To connect, click the arrow.
Part 4. What Is Remote Support?
By connecting and seeing their screens quickly, you can assist end-users in resolving issues with their mobile devices. Chat with customers on their phones. When end users' workstations are unavailable, communicate with them via mobile devices.
Part 5. Types of Remote Support
There are two main types of remote support. These are;
On-demand/Attended Remote Support
It typically occurs when a customer has a problem using your application or service and contacts your support team for assistance. What is the mechanism behind it? To resolve the problem, the IT specialist connects to your client's device to detect the issue and quickly resolve it without any pre-installation.
It avoids the inefficient procedure of asking the customer what went wrong and giving them step-by-step instructions on how to remedy it, which is challenging, especially when the client lacks technical knowledge and experience. The technician no longer needs to travel to the client's location to repair the equipment.
One good example is AirDroid Remote Support. However, there are plans to make this App capable of supporting unattended remote support in the future.
Unattended Remote Support
While unattended remote support is comparable to remote help, it allows your specialist to fix the equipment even if the customer isn't present. What is the mechanism behind it? The technician sends the streamer application to all the devices that need to be handled so that the technician can access them remotely.
Many MSPs and internal IT support teams prefer it since the technician can conduct tasks like updating devices, performing maintenance, and keeping devices up to current and appropriately maintained.
FAQs about Remote Support
Can I Remotely Access Another Phone?
Yes. You can use an app like AirDroid Remote Support.
Can I Provide Remote Support to iPhone?
With AirDroid Remote Support, it's now easier to connect to iPhones and iPads and provide help! Users can use the AirDroid Remote Support to share their screens as long as their device runs iOS 11 and above.
Can I Remotely Manage an iPad?
Yes. It is now easier to connect to iPads using AirDroid Remote Support.
How Can I Remotely Control Another Computer?
Depending on your operating system, you can choose one from Quick Assist and Window Remote Assistance.
Does Windows 10 Have Remote Support?
Yes. With Quick Assist, you can provide or get remote support for Windows 10.
Was This Page Helpful?