How to Recover Deleted Text Messages on Android Without Computer
AirDroid Parental Control & Text Messages Monitoring
See kids' incoming text messages even if they are deleted, and show kids' live screens on parents'
Track your loved ones in real-time, set geofencing,and see & hear kids' surroundings remotely
You must have received, sent, and deleted dozens of text messages using an Android device. Some people think that once a text message is deleted, it is gone from the phone forever since phones do not have a recycle bin, unlike computers. However, this is not the case. Rather, a deleted text message is stored in your phone memory which is not visible to you. They will remain there until new data on your Android phone overwrite them.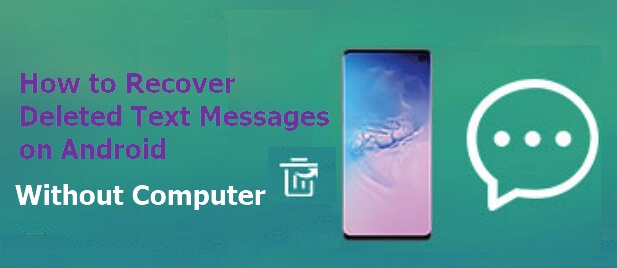 But can one recover these invincible deleted text messages without a computer? The answer is yes, whether your phone is rooted or not, you can recover deleted text messages on an Android without a computer, especially if you have backed up your data on media like Google Drive or Google One. Third-party apps such as the AirDroid Parental Control app can also be useful when recovering deleted text messages without a computer.
Part 1. Backing up Your Text Messages on Google One
Suppose you wonder how Google stores backup data. In that case, your backups are uploaded to Google servers and encrypted with your Google Account password. To ensure a safe backup, certain kinds of data use a phone's screen lock, PIN, pattern, or password to encrypt data.
Note that your backup data will be erased if you do not use your phone for 57 days or if you turn off Android backup. You can automatically or manually back up your phone's data, including your text messages.
To Back up Your Data Automatically
Step 1.Open Settings on your Android phone.
Step 2.From the Settings menu, select Google > Backup. If you are backing up for the first time, you'll have an option to turn on Backup by Google One and follow the on-screen instructions.

Step 3.Choose the data you want to backup and tap on Back up now.
Note : Backing up on Google One can take as much as 24 hours. When you've succeeded in saving all your data, you notice the letter On under the list of data types you selected to save. To protect your backed-up data, activating a PIN, pattern, or password screen lock is important rather than a swipe or Smart Lock.
To Back up Your Data Manually
Step 1.Open Settings on your Android phone.
Step 2.Select Google > Backup.
Step 3.Press Back up now.
Note : If the above steps do not match the settings of your Android phone, try to search for backup with your phone's peculiar settings app or seek your device manufacturer's assistance if you find things difficult.
What Kinds of Data Can You Save as Backup in Google One?
According to Google, the following data types can be automatically stored as a backup in Google One:
Text messages, MMS messages, App data, Contacts, Call history, Pictures and videos.
Part 2. Using Google Drive to Recover Deleted Text Messages on Android Without Computer
Google Drive is one simple and effective way to recover deleted text messages on Android without a computer. But you can only recover via Google Drive if you have taken the time to back up your data in Google drive, including your text messages.
Suppose you do not want to use the Factory data reset option. In that case, you can get another Android mobile phone (different from the one you wish to recover the text messages from) and follow the following steps;
Step 1.Sign in to your Google Account via the second Android phone.
Step 2.During device setup, tap on Restore when asked if you want to restore your Android backup.
Step 3.When the setup process is complete, go to the messages folder, and you'll see the deleted messages recovered.
If you don't mind losing other kinds of data, the following steps will help you recover your backed-up text messages from Google Drive.
Step 1.Go to Settings on your Android phone, tap on General management.

Step 2.Under General management, find Reset > Factory data reset and tap on Reset. You may be required to enter your lock screen PIN/passcode.

Step 3.Your phone will subsequently restart after a short while with a new copy of its Android operating system.
Step 4.When the factory reset is complete, go to Settings again.
Step 5.Tap on Google to sign in to the same Google account you used to back up your text messages and other data.
Step 6.Select Accounts and backup from Setting, Tap on Restore data and select the data types you want to recover.
Part 3. Text Message Recovery Tips
Act Fast to Avoid Overwriting the Deleted Text Messages
As noted above, Google will erase the data on your phone if you do not use the phone for 57 days or if you turn off your Android backup. However, another way you can permanently lose the text messages (and other data) you wish to recover without a computer is through overwriting, which may occur when you introduce new data, such as a download, new picture, or video, to your device. Overwriting old data occurs especially when a device has limited storage space, hence the need to replace old data with new ones.
So to avoid the danger of overwriting the old deleted text messages that you want to recover without a computer, you are often advised not to introduce any space-hugging data to your phone before attempting the recovery process. One way to achieve this is by switching to airplane mode. Remember that overwritten text messages that you did not back up will no longer be possible to recover. So it would be best if you acted fast to avoid overwriting the deleted text messages meant to be recovered.
Avoid Rebooting Your Android Phone
Deleted text messages are sometimes stored in your phone's cache memory. They may thus be wiped off permanently if you reboot your Android device before recovery without a computer. Because of this possibility, be sure not to reboot or restart your phone before you commence the recovery process to have a greater chance of successfully recovering your deleted text messages.
Ensure Frequent Backups of Your Device Data
Many folks often don't realize how important it is to regularly back up the Android phone until situations that require data recovery occur. Without backing up your data regularly, there will be nothing for you to recover once they are overwritten.
Use Trusted and Efficient Third-Party Applications
The software industry is continuously growing because of the variety of uses third-party applications can serve. For example, an app like Dr.Fone - Data Recovery can be very useful in the case of deleted text messages. You can even use it to recover deleted text messages without backup.
However, you should install data recovery tools on a computer.
Part 4. Monitoring Your Kid's Text Messages
AirDroid Parental Control is also a text message monitoring app. If you have installed the app and paired your kid's phone to yours, you can still see the incoming text messages of the target phone even if they are deleted from kid's phone. You can also quickly track the location of your kids and family, check location history, receive instant alerts, set geofences, review children's daily device usage, and schedule screen time and application usage.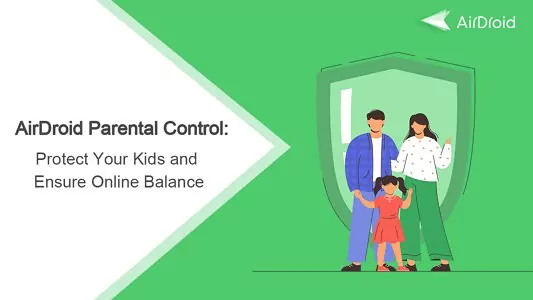 The AirDroid Parental Control App also comes with some exclusive features for parental monitoring, such as:
Remote controlling your child's phone camera
Recording what is happening on or around your child's phone
Mirroring your child's phone screen
Syncing text messages and other notifications
In a nutshell, the AirDroid Parental Control App is the best comprehensive parental control app on the market today. As a parent, it will help you protect your child's digital life by safeguarding their activities over the internet as well as helping to teach children good digital habits.
Subscribe to the AirDroid Parental Control App by Sand Studio for the most optimal digital experience for you and your kids! You can try it for free before subscribing. AirDroid Parental Control is available for both Android and iOS devices.
How to Use the AirDroid Parental Control App
If you are a parent, using AirDroid involves the following three simple steps:
Step 1.Download and install the AirDroid Parental Control App on the parent's device. Then, register an AirDroid account or sign in if you already have an AirDroid account.
Step 2.Tie Up Your Kid's Device by downloading and setting up AirDroid on their phone and then entering the nine-digit binding code to bind the device.
Step 3.Tap Notification to see the synced text messages. You may also use a screen mirror to see the live screen of your kid's Android device.
Final Comments
Text messaging is a popular way of communicating on Android devices. Users usually delete text messages to save storage space after reading them or the operating system after a specific time. You can also mistakenly delete a text message, especially if your screen is not locked.
Whatever the scenario, people need to recover their deleted text messages once in a while. Luckily, with an app like AirDroid Parental Control, it is easy for you to capture a deleted text message on a target phone without the need for a computer. Note that recovery settings vary according to the Android phone maker and model.
Was This Page Helpful?