How to Mute Words on Twitter
Twitter is the ultimate social media platform for teenagers to go and rant on. It helps them share their thoughts and connect with like-minded people. While it's a great tool for sharing information and communication, parents need to ensure a safe experience for their kids. It is important for parents to customize the Twitter experience so their little ones are safe from cyberbullying and harmful content.
That's the reason we are talking about the Twitter block words option. This means that you can specify the words, and tweets with those words will be blocked. Your kids won't have access to those tweets. So, if you want to know how to block words on Twitter or mute them, we are sharing the easiest guide with you.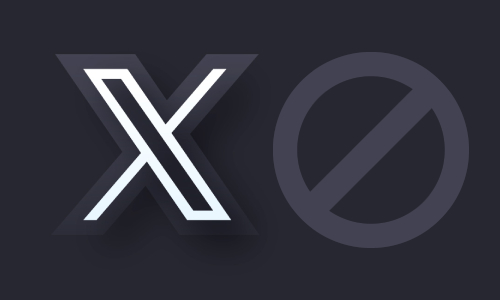 Part 1. Why Mute Words on Twitter?
While you are wondering how to mute a word on Twitter, there are parents wondering how blocking words on Twitter can help. It's actually a valuable feature to improve the Twitter experience and create a safe feed. To begin with, Twitter has an extensive user base, and when you mute words on Twitter, you are securing yourself from the bad content.
Secondly, it's a great way of protecting your mental health. That's because when you mute words that harm your peace, you are creating a stress-free and healthier social media experience. What we love about this feature is enhanced privacy and security. For instance, you can mute words that protect your kids from explicit and harmful content, promising a safer environment.
Part 2: How to Mute Word on Tiwtter (on Website & App)
If you want to know how to mute words on Twitter mobile or website, there are different steps that you've to follow. However, before we share the steps for accessing the Twitter settings, you have to ensure that you are signed into the Twitter account. Now, let's check out the steps;
How to remote control android using Airdroid
Step 1.On the Twitter app or website, tap on your profile picture.
Step 2.From this menu, select "settings and Support" and "Settings and privacy."
Step 3.From this page, open "Privacy and safety" and scroll down to the "Mute and block" option.

Step 4.Click "Muted words," tap the "+" button and enter a word or phrase you want to mute.
Step 5.Click "Save" to enable it.
Part 3. Benefits of Muting Words
Minimizes Unwanted Distractions
When you mute irrelevant keywords, hashtags, and words, you will be able to create a clutter-free Twitter feed. This will actually create more engagement through discussions and tweets.
Better Engagement
Muting the specific words means that your Twitter feed will have topics or conversations that are in line with your values and interests. This means that you will be able to focus on education, entertaining, or meaningful content. As a result, the Twitter experience will be more enjoyable.
Protection from Offensive Content
Muting words related to sensitive topics, offensive language, and hate speech will protect you from exposure to explicit content. This means that your kids won't be exposed to content that can hinder their mental development and growth.
Lowers Negative Emotions & Stress
Muting words that trigger stress or negative emotions can be bad for your mental health. That being said when you mute such words, it will be possible to create a positive and relaxed experience.
Part 4. Best Practices for Muting Words
It's needless to say that muting words on Twitter can have a significant impact on your online experience. That's because you will be able to filter the distracting and unwanted content. To help you fool-proof your mental peace and security, we are sharing a few tips;
First of all, you've to create a list of words, hashtags, phrases, and keywords that are triggering. You can opt for spam hashtags, sensitive topics, and offensive language.
Make sure the list includes all the words that don't align with your personal interests and values.
Keep an eye on the regular news. That's because if you don't want your kids to know about something happening right now, you will need to update the muted word list./li>
In addition to this, keep in mind that you've to review the list of muted words regularly to refine it. That's because Twitter is an extremely dynamic place, and new things keep emerging. So, it's important for parents to adjust the muted word list to stay current.
Part 5. Extra Tips: Use Parental Control App to Monitor Kid's Twitter Accounts
We understand that parents may be concerned that their children may inadvertently be exposed to inappropriate content, such as Twitter porn or explicit images, so they may block or mute words or phrases on Twitter to prevent their children from seeing such explicit content.
While it's possible for parents to mute words on their kids' Twitter accounts, it's still important to keep an eye on their online activities. For this reason, we recommend that you use third-party parental control tools, like AirDroid Parental Control.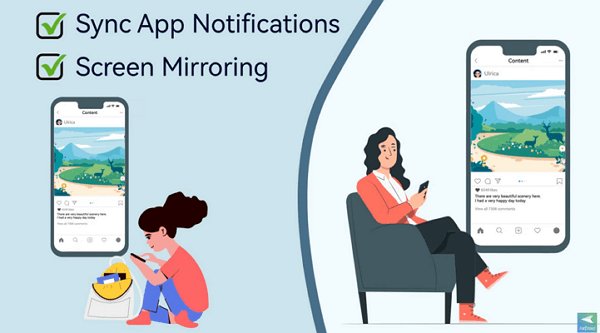 This tool will give you remote monitor to your kids' Android phone so that you can receive messages from their Twitter and other social media accounts. It also ensures that you can screen mirror what kind of tweets or content your kids are consuming, and set up keyword monitoring to detect if your kids are searching for sensitive words and content. As a result, it will be easier for you to protect your little ones from obscene content as well as cyberbullying.
Final Thought
The bottom line is that muting words on Twitter is an easy way to protect young minds from explicit and harmful content. It helps filter out the bad content, so your kids are only consuming meaningful content. So, go ahead and make some changes because you are responsible for the safety of your kids.
FAQs about Muting Words on Twitter
Is It Possible to Mute Words through the Twitter Smartphone App?
Yes, you can mute words through the smartphone app. That's because the app allows you to access the settings as well as privacy features.
Why Is Twitter Not Muting My Mentioned Words?
If you have opted to receive notifications from the account that's tweeting with words you have muted, the words won't be muted. For this reason, you have to turn off notifications and unfollow those pages.
Do We Get a Mute Button on Twitter?
Yes, there is a mute button on Twitter. On the top of the tweet, there is a "more" icon, which has the mute option. As a result, the tweets from that specific account will be muted.
Will Muted Words Appear on Twitter?
No, they do not appear on the Twitter feed, explore page, or notifications. However, they might appear in the search results.
Was This Page Helpful?