How Much Screen Time Is Too Much for Kids?
Technology is fast making everything in our world screen-based. Hence, screen time is almost equivalent to our everyday activities. It starts with the digital clock that wakes us up in the morning to check the mail, complete a project online, relax with a movie or sporting event, etc.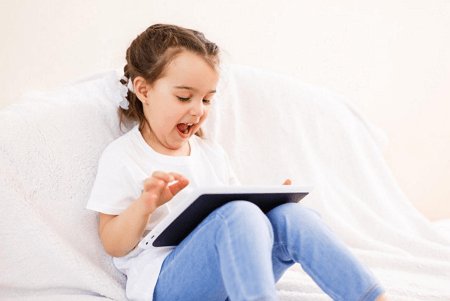 The educational, communication, and entertainment sectors are the proponents of ensuring that kids get a lot of screen time. They have class assessments, cartoons or animations, and video games that make them glued to their screen. However, not all parents and guardians know how much screen time is too much for their kids. This article will address the side effects of too much screen time and other essential tips for parents.
Part 1. How Much Time Do Children Spend on Screens?
On TV alone, children have about 3 hours of screen time. But with additional screen time on gaming gadgets, tablets, and computers, children spend up to 7 hours staring at different screens daily. This estimate was given by the American Academy of Pediatrics (AAP).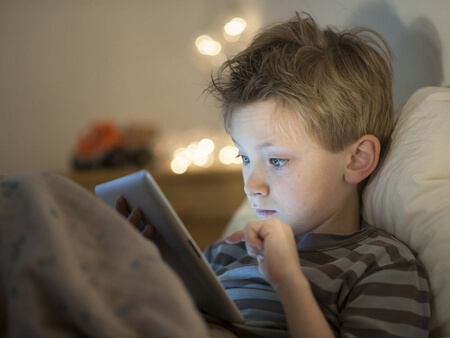 These figures were speculated to have increased significantly since 2020 when there was the COVID-19 pandemic. During this period, more gadgets and software were rolled out to ease the effect of the stay-at-home burden on parents, schools, and kids. However, many of these interventions continued even after the pandemic was over.
Part 2. How Much Screen Time Is Too Much for Kids?
There are different yardsticks to determine how much screen time kids should have. For example, parents who would not mind their children being occupied all day are okay with those kids staying glued to their screens. Also, schools teaching their pupils using digital equipment would have a different recommendation for how much screen time is too much for kids. However, individual parents or schools are not authorized to determine screen time limits. That is why recommendations from the government and medical bodies often are favored. Below are the recommendations from AAP.
Less than 2 years old: Zero screen time, except for video chats.
2 - 5 years old: At most one hour of supervised viewing.
5 - 8 years old: About two hours per day as parents deem fit.
More than 8 years old: Parents should educate their kids on how they use their screen time.
Part 3. Negative Effects of Too Much Screen Time
There are countless side effects that kids are exposed to because of too much screen time. These effects could be physiological, psychological, or social. Usually, screen time breeds dysfunctions regarding these growth aspects. Some of these adverse effects are further discussed below.
Exposure
Scams, violence, bullying, harassment, etc., are a few things kids are exposed to because of too much screen time. There are many contents targeted at kids and screen users generally. Some of these contents have an age limit that more screen time affords kids to find a way around the limitation.
Overweight
Many studies have linked obesity with high screen time. These studies speculate that because of reduced movement, less sleeping time, more eating when watching the screen, and exposure to ads featuring unhealthy foods, the tendency for a child to become obese is higher.
Addiction
There is a vast amount of content on digital screens that make children glued to it. For instance, over 3 million TV shows, 500,000 movies, and nearly 1 million games are available for children on screens. As a result, they are also vulnerable to drug and sexual content addiction.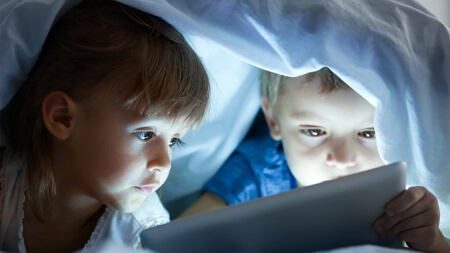 Sleep Problems
Too much screen time reduces the duration of sleep time a child gets and disrupts their regular sleep schedule. Also, screens emit blue light, making it difficult to sleep after screen time.
Emotional Problems
Kids are less likely to develop their social skills when they have too much screen time. Hence, there are many behavioral issues like attention, depression, and impatience that screen time is causing. Screen time activities are swift; however, human responses and interactions are not so fast.
Poor School Performance
When a child has too much screen time and is not tailored towards improving their academics, the effect will be adverse to their school performance. Children are less likely to focus in class because of the inattention that screen time has caused.
Part 4. How to Reduce Your Kid's Screen Time
Parents and guardians are often the only lines of defense between kids and too much screen time. Five points have been listed below to help reduce screen time and its effects.
1Set Screen Time Limit
Parents can monitor and limit their kids' screen time. They can choose to do it with the child's consent or put the restriction in place without their knowledge. Either way, parents can use AirDroid Parental Control.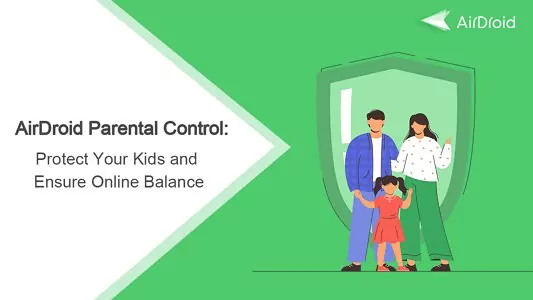 It is a full-feature app that allows parents to monitor their child's online footprint, set time limits, and block apps and websites. Check below some of the features of the app.
Instant Lock:

Lock all apps on your cell phone or tablet with one click.

Manage Screen Time & app usage:

Schedule a time for your children to access their devices or a specific app.

Screen Time Limited:

You can set exactly how much screen time they get daily.

App Blocker:

You can block or restrict specific inappropriate apps and new apps.

Screen Mirroring:

Cast your child's Android device to your phone to monitor their activity in real time.

Sync Notifications & SMS:

Monitor social media apps' notifications, such as Facebook Messenger, Snapchat, and WhatsApp, to stop cyberbullying and online fraud.

Remotely Monitor:

View and hear the environment of your child's mobile devices.

Location Tracker:

Track your child's current location and history by timeline.

Geofencing:

You can get alerts when your child leaves or enters the geo-fenced zones you set.

Activity Report:

Learn which apps have been used and the length of time.
2Screen-Free When Eating
Stick to a screen-free rule when eating for your kids. Instilling good habits like this will help children to watch their eating habits and the amount of screen time they are getting.
3No Screens in the Bedroom
Setting up your bedroom to sleep is one of the primary considerations for screen time. Because of the blue light that screens emit, it is essential to remove screens from bedrooms.
4Put the TV away from the Parlor
Though the parlor is not always geographically located at the center of the house, it is the central point of the house. Making screen time easily accessible in the parlor increases screen time and the side effect of its overuse.
5Lead by Example
It is essential to set rules for kids to follow. But showing that you are subject to the same restrictions by obeying them makes the kids equally committed.
Part 5. Tips for Building Better Digital Life for Your Kids
In addition to the five methods for parents to reduce their kids' screen time, some underlining pointers will enhance your kids' digital life.
1Schedule Screen Time with Your Kids
Have a daily schedule for your children's screen time. That way, you can ensure that eating time is not the same as screen time. Also, you can guide against having screen time close to bedtime.
2Know the Content and Talk with Them
It is crucial to monitor your children and know the content of what they are watching. Additionally, don't leave their enlightenment concerning those content to the platforms they are getting it. Educate them about different contents, their importance, and their side effects.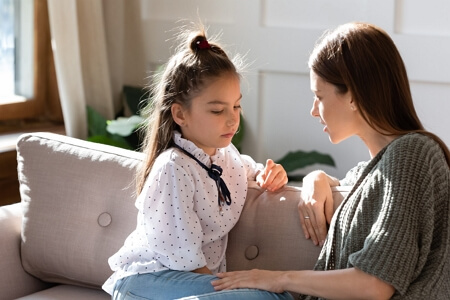 3Filter Blue Light
You can minimize the physiological effect of the blue light your children are exposed to during their screen time. There are various options like Night light mode, Dark mode, anti-blue light screen protectors, and many other screen adjustments that you can implement.
4Take a Break Every 20 Minutes
Taking a break prevents the addition of screen time. It advances digital life because screen users can process what they watched, heard, or read during the screen time intermission.
In Summary
Following screen time limits by age is an essential responsibility of parents and guidance. The dangers behind unchecked screen time are too dangerous to be neglected. Hence, there are methods in this article for parents to reduce their kids' screen time. There are also tips for parents on how they can help their children build a healthy digital life. To provide your child with a rich digital life, you need helpful tools like AirDroid Parental Control. It will help you cover the basic and complex details of your child's screen time.
Hottest Question Related to Kids' Screen Time
Q 1. How Much Screen Time Should a 2-Year-Old Have a Day?
A 2-year-old should not have more than one hour of supervised screen time daily. It is advised that parents should keep this content strictly educational. Most times, such contents have enough entertainment basics.
Q 2. How Do I Know If My Child Has Too Much Screen Time?
You can know your child has too much screen time by monitoring them. With a monitoring app, you can learn how long your kid has spent on all their gadgets. We recommend using the AirDroid Parental Control app.
Q 3. What Is the Average Screen Time for a 10-Year-Old?
The average screen time for 10-year-olds is about 6 to 7 hours. By age 10, parents have discretion over their child's screen time. However, this age is when they start getting multiple uses for their screen time.
Q 4. How Much Screen Time Is Too Much for a Teenager?
Screen time becomes too much when it passes the recommended 2 hours per day recreational limit set by movement guidelines. Again, apart from recreational benefits, screen time becomes too much when it triggers any of the side effects discussed above in this article.
Q 5. Is It Okay for a 3-Month-Old to Watch TV?
No, it is not okay for a 3-month-old to watch TV. The only screen time they should be getting is for video chatting with their friends and family. No digital educational or entertainment engagement is required for a child of that age.