Remote Access Software Build for Small Business
Nowadays, remote access devices remotely is a trend in work. For example, employees can work from home or anywhere; IT admins can troubleshoot remotely without being on-site; Customer service agents can serve and solve tech problems for customers instantly.
Here we list the two types of remote access software for small business: one is for mobile devices, and the other is for desktop devices, which helps you select the right remote access software that will benefit your business the most. Now let's know more about them!
Part 1. What is Remote Access Software?
Remote access software is a tool that enables you to reach out to a device, like computer and mobile device, that is located somewhere else. You can access all the files and folders of the remote device via an internet connection.
Some of the best remote access software for small business is available on the net that you can use according to your choice. It is one of the most convenient software for all as you can remotely control devices, transfer files, install software and even troubleshoot the device sitting away from the exact location.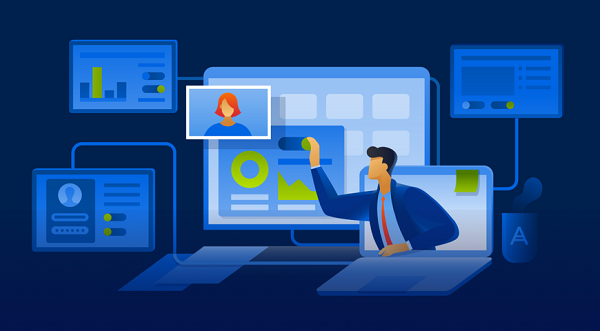 Part 2. Is Remote Access Software Applied & Good to Small Business?
Remote access is essential for all businesses as you and your employees can work remotely, especially in an unstable period, like a pandemic. It is highly favorable for small businesses as it wades away the infrastructure cost and other unnecessary expenses. Also, during some special periods like the pandemic, you can still run your business. Well, the following are some benefits of using remote access software for small businesses.
1. Increase Efficiency & Improve Collaboratcion - Access from Anywhere
Centralized management of the core benefit of remote access software is that it helps to centralize your management. So, no matter where you are, you can still access all your essential documents instantly. It will thus help your business to carry out the activities even if you are not physically present at your workplace.
2. Flexibility - Cross-platform Access
One of the prime benefits of installing remote access software is its flexibility. There is no requirement to have a physical office as you can work from anywhere. The software is handy to IT professionals as they can troubleshoot their client's systems without physically visiting them.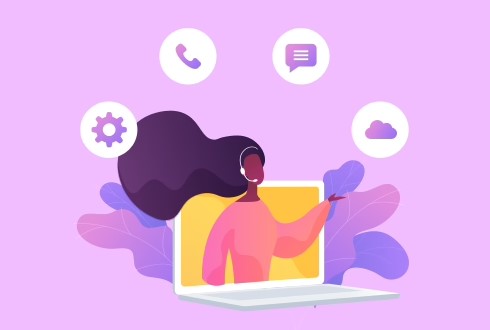 3. Robust Security & Compliance Guarantees
Remote Access software provides you with the utmost security of data and files. You can store the data and keep it password-protected so no one can access them. Moreover, if one of the devices is not working, the work continues.
4. Save Cost
This software helps in the reduction of IT support costs, travel costs, and more because of the staff working remotely and so on.
Part 3. Remote Access Use-Case for Small Business
More and more companies and individuals use remote access software, below are some use cases.
1Remote Work & Cooperation
With the help of remote access software, employers and employees can keep up the work during difficult times. The work-from-home methodology rose in popularity as workers could work remotely from the comfort of their houses.
It thus helped small businesses mainly as they could perform the work individually at their residence along with the cooperation among them.
2Troubleshoot for Tech Support
The IT tech support team is in boom because of the presence of remote access software. They can instantly give support to customers when they are in need. However, you need to install the software on your device and then ask your customer to download and install it on their device.
Once connected, you can control their device as if it is in front of you. You can now install the necessary software and make updates so that their system works smoothly again. It is a win-win situation for all as both the customers are happy and your company can gain goodwill. It will thus enhance your business to new heights.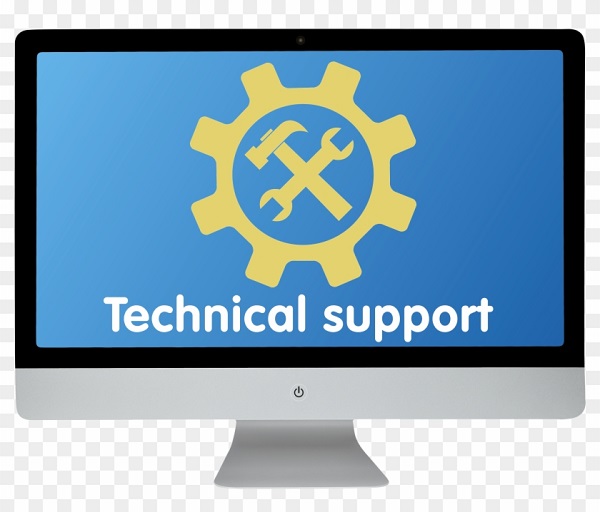 3Customer Support
With the help of remote access software, you can connect to your customer's working devices. Hence, if any of the customers are stuck in the middle of an application, you can immediately give them customer support and resolve the issue. It is conducive for companies selling or giving their clients software support.
Moreover, if software needs to be fixed, you can guide your customer through remote access to perform the necessary action perfectly. It dramatically affects a company's progress because customer satisfaction is of prime importance to businesses that deal with services.
4Take Control of Unattended Devices
You can take the help of remote access software to deal with any unattended devices, like digital signage, vending machines, etc. You can install the required software on the unattended device and you can access and control it remotely.
Part 4. Best Remote Access Software for Small Business
Remote access software is not only useful for desktops but also for mobile devices. It is because there are many businesses that in different industries have different needs. Here we select a total of 10 best remote access software for businesses. Keep reading!
1Top Remote Access Software for Mobile Devices
There are some top remote access software for mobile devices that offer a variety of services that can help you access and control mobile devices remotely and easily. The price ranges according to its features. Hence, you can choose according to the nature of your business.
| Features | AirDroid Business | Esper | Scalefusion | ManageEngine | Hexnode |
| --- | --- | --- | --- | --- | --- |
| Real-Time Device Monitoring | √ | × | × | × | × |
| Unattended Remote Control | √ | √ | × | √ | √ |
| Remote View | √ | √ | √ | √ | √ |
| Remote Camera | √ | × | × | × | × |
| Voice Chat | √ | × | √ | × | × |
| Geofence & Track | √ | √ | √ | √ | √ |
| Kiosk Mode | √ | √ | √ | √ | √ |
| Screenshoot | √ | √ | √ | × | × |
Which is the Best for Small Business?
It is hard to choose the best remote access software for small businesses since all of them have their own unique features. It all depends on your business requirements. However, below we still pick the 2 best software that might suit your business according to the OS platform.
1For Android Device
If you are running a business with Android mobile devices. AirDroid Business would be your best choice. AirDroid Business is the best Android MDM solution, it can ensure the stability of your Android endpoints and bring continuity to your mobile business.
Key Features of AirDroid Business
Remote Access & Control: You can fully access and control Android devices remotely and troubleshoot the issues remotely without going onsite.
Monitor, Alerts & Workflow: You can monitor the device status, receive timely alerts and execute automated workflows to solve the problem immediately.
Kiosk Mode: You can use this feature to set limits on Android devices. For example, lock devices into a single app mode, whitelist websites, block unauthorized network access, and more.
Security Policy: You can use the security policy feature to restrict USB file transfer, app installation, etc, and effectively improve your device security and safeguard your business data.
Geofence & Track: You can track the device location and set a geofence for your devices. Also, you can lock, and wipe data remotely to increase security.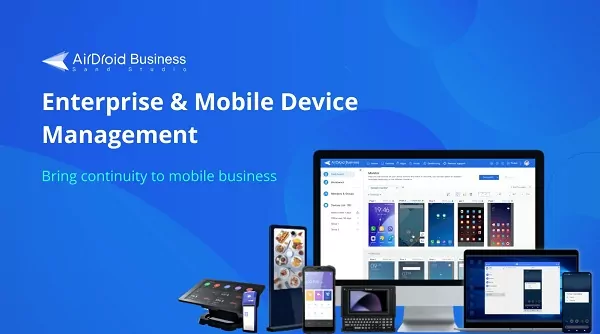 2For iOS Device
If you are running business with Apple deivces, then ManageEngine would be your great choice. It is great for businesses as they are able to manage iOS device data and other activities safely. It saves time and energy as it cuts down on repetitive work.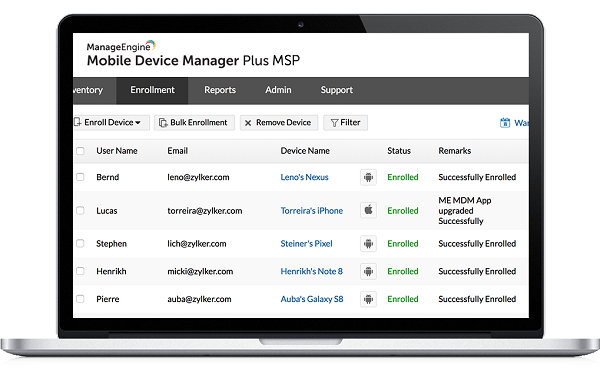 Key Features of ManageEngine
App Management: Create your own app catalog, restrict blocklisted apps, install and store apps privately, and more.
Profile Management: Create and customize profiles and policies for various departments, then link them to the appropriate groups.
Remote Troubleshooting: You can view and control mobile devices remotely and solve the device problems instantly.
Kiosk Mode: You can restrict device to access the apps.
Content Management: You can share docs to devices remotely as well as save and view docs on the devices securely.
2Top Remote Access Software for Desktop Devices
The importance of working from home sprung up suddenly when the world was cast with Covid-19. It is because of the advancement in modern technology. With the help of remote access solutions for small businesses, people were able to keep up with their official work.
They were able to bring the office desktop into their living room. During these times much remote access software grew in popularity. Following are some of the top remote access software for desktop devices.
| Features | TeamViewer | Chrome Remote Desktop | AnyDesk | GoToMyPC | Remote PC |
| --- | --- | --- | --- | --- | --- |
| Built-in Video/Voice Chat | √ | × | √ | × | √ |
| Remote Restart | √ | × | √ | √ | √ |
| Guest Invitation | √ | √ | √ | √ | √ |
| Multi Monitors Support | √ | × | √ | √ | √ |
| Unattended Access | √ | × | √ | × | × |
| Wake on LAN | √ | × | √ | √ | √ |
| Factor Authentication | √ | √ | √ | √ | √ |
| Free | × | √ | × | × | × |
Which is the Best for Small Business?
With modern technology at its zenith, you will find several remote access software in the present era. Among the free ones, the most popular is TeamViewer, one of the best remote access software for small businesses.
TeamViewer is extremely simple and easy-to-use software. It is some of the key features that help bind the company employees even if they are working remotely.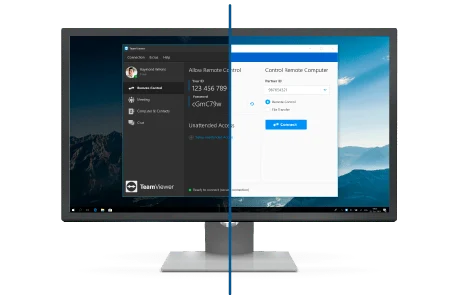 Key Features of TeamViewer
Recording: Recording is one of the important features of TeamViewer and you will be able to record the proceedings of a meeting. It is helpful as you can keep all the queries and decisions of a meeting in one place.
Technical support: With the help of TeamViewer, you can instantly troubleshoot your client's computer. However, you need to download and install the TeamViewer software on both machines. It thus saves time and also enhances your business as you can give instant support to your customers.
Better management: If you want to manage your team correctly, TeamViewer is your only solution. It is because even if you cannot be at your workplace physically, you can still keep track of its activities. You can also grant or restrict access to members of your choice.
Part 5. How to Pick the Right Remote Access Service for Your Business?
Though you may find various remote access software in the market, you must carefully choose the one compatible with your business. Therefore, to enhance your business, you need to choose the best device management for small businesses according to its features.
1Functionality
At first, the remote access software's functionality should come into first and needs to match your business's features because the wrong software might be unfavorable for your business. Hence, before opting for remote access software, you need to carefully check its features and essential functions. For instance, if your business is about controlling Android devices remotely, it would be better to choose software that specialized in controlling Android.
Additionally, it would be better if the software has rich features, therefore, you can more services for one fee, which can help you handle more business problems and effectively reduces your cost.
2Compatible Devices
Some software is compatible with some specific mobile platforms. Hence, you must first understand whether you will be using one or all platforms. There are four platforms: Windows, Mac, Android, and iOS. So, you must decide the platform you will use, as some Remote Access software is incompatible with all devices.
Therefore, it is best to go for the trial versions and make a final purchase. It is because you will understand how your business will function on various platforms.
3Data Security
When choosing remote access software for your company, you need also take security into account. Data security is crucial since it would be disastrous for your company if any of your data were to be exposed or shown to third parties while utilizing remote access software. Therefore, it's crucial to know whether the remote access program can protect your data.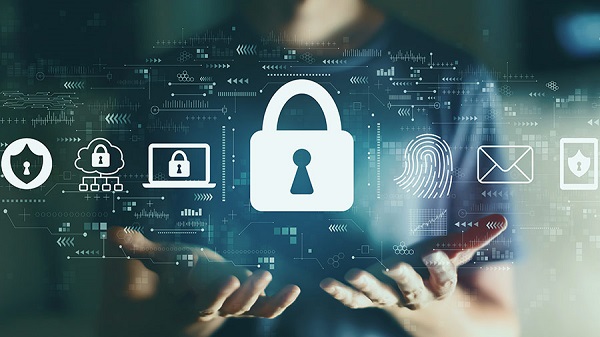 4Number of Devices
When choosing a remote access software, you need to find out how many devices it offers under the given package. Usually, the number of devices depends upon the cost of the package.
If you have a small number of users, you must go for the basic package. On the contrary, if the number of users is more then you need to opt for the standard package.
5Customer Support
Customer support is significant if you are opting for a specific remote access software. It is because if at any point in time, you or any of your customer cannot access any remote device, it will hinder the work. Hence, choosing software that gives you 24 x 7 customer support is advisable.
6Price
Price plays a critical role in a business because it involves your business's cost. A wonderful option would be software with a reasonable price and a wealth of features. Additionally, some remote access programs provide free trials, so you may try them out before investing in them, saving your business some money.
Conclusion
There are different software on the market and they have different functions like controlling mobile device and controlling desktop. In this article, we have introduced these two types remote access software. Now, start choosing a right software for your business!
FAQ about Remote Access Software for Small Business
How to set up remote access to small businesses?
There are various types of businesses. Hence, it is important that you select the right type of software that is compatible with your line of business. Then there is a professional customer team to help you to set up the software for your business.
What is required for remote access?
One of the prime requirements for remote access is having a good internet connection. You also need to activate and install the software on each device that you will be accessed remotely.
Was This Page Helpful?