IoT Management Made Simple: Secure Connections and Centralized Control
Remote IoT management technology offers centralized monitoring and control of IoT devices from a distant location. It ensures a secure connection for the management and monitoring of these devices.
With this solution, companies can manage their devices, gather data, and control them from any place at any time. This makes the process much more efficient and convenient.
Remote IoT software is beneficial to businesses that rely on IoT devices. It provides real-time insights into operations. It assures you that your devices are functioning regardless of your IoT device network size.
1 Who Needs IoT Remote Management Software?
1.1 Equipment Manufacturers
Equipment makers can use IoT remote management software to monitor and control IoT devices from anywhere. It also tracks performance and makes adjustments. This gives makers real-time info on operations and helps them fix problems quickly. Thus devices can work well and make working smooth.
1.2 IT Service Providers
Remote support is one example of how IT service providers can make use of IoT management software. This type of software enables service providers to remotely access & control managed devices.
Doing so helps them to identify & solve problems quickly, which can lead to less downtime for customers & a higher quality of service overall.
Furthermore, IoT management software also facilitates remote troubleshooting for managed devices. This makes it easier to monitor performance, identify problems, & fix them without needing to physically go to the device.
1.3 Agriculture
The use of IoT management software in the agriculture industry is a crucial aspect of modern farming practices.
With the increasing demand for food, farmers are always looking for ways to improve their yields and efficiency. IoT management software provides a solution to this by allowing farmers to remotely monitor their crops' growing environment and air humidity levels.
Through the use of sensors and connected devices, this software can collect real-time data on factors such as temperature, soil moisture, light intensity, and more.
This data is then transmitted to a central hub where it can be analyzed, and the farmer can use this information to make informed decisions about how to best care for their crops.
For example, if the temperature in a particular field is too high, the farmer can use the software to adjust the irrigation system to cool the area down and prevent damage to the crop.
2 Top Advantages of Remote IoT Software
Monitor And Maintain Devices Remotely
Remote IoT technology helps companies manage devices from a distance. businesses can keep track of their device's performance and address any arising problems from a central place.
For example, a smart home company can use this technology to make sure their devices, like smart thermostats, are using energy efficiently.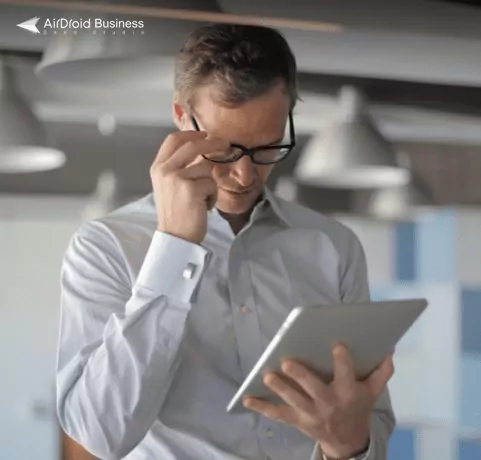 Datasheet
Mobile Devices Management for Android Devices
AirDroid Business provides an all-in-one MDM and remote control solution that helps your IT teams remotely provision, monitor, control, and secure unattended or attended Android devices.
Free Download
Keep Your Devices Up-to-date
IoT remote management software helps keep devices up-to-date. This helps devices work well and stay safe from threats.
For example, a factory using IoT devices to control its production line can use remote IoT tech to update its devices with the newest firmware. This keeps the devices working well.
Build Customer Loyalty with IoT Software
Businesses use it to gather data from their IoT devices and see how they're doing. They use this information to make things better and make customers happy.
A smart home company can use IoT software to learn about their customers. They can use this information to improve their services and give customers a more personal experience.
Save Money and Work Better
IoT software helps businesses save money and work better. By controlling IoT devices from one place, businesses don't need to go to each device. This saves money on maintenance. And fixing problems quickly makes the devices work better.
A manufacturing company can use IoT software to watch their production line. They can fix problems immediately, making their work more efficient and saving money by having less downtime."
3 Work Principles and Applications of Remote IoT Software
The IoT (Internet of Things) has opened up numerous business and consumer opportunities. However, managing a vast network of IoT devices can take a lot of work.
Remote IoT software aims to simplify this process and make it more efficient by providing encrypted connections, centralized monitoring and control, and real-time data analysis.
Processes of Remote IoT Software
Managing IoT devices is strongly reliant on remote software processes. These procedures provide a link and oversee, govern, and fine-tune the performance of the devices.
The following are 3 important processes you should know:
Connection: The first step towards optimization sees a secure connection. You must establish this between the device and the needed platform.
For added protection of personal information, encryption systems should be employed to safeguard this data from any unauthorized access.
Monitor device's status: After achieving data security and protection, the admin can oversee and manage connected devices from one core point. Information such as CPU usage and storage use can be kept under close watch.
This is to guarantee that any concerns can be detected and taken care of in a timely manner.
Optimize: The remote IoT software can optimize better just by observing the connected devices.
This ultimately increases the effectiveness of their functioning. Also, this not only involves updating their embedded software. You also need to adjust some settings and configurations to get them working more effectively.
Application Examples of IoT Software
Smart Homes
IoT software enables homeowners to remotely monitor and control various connected devices. Some of these devices are the lighting systems, thermostats, and security systems.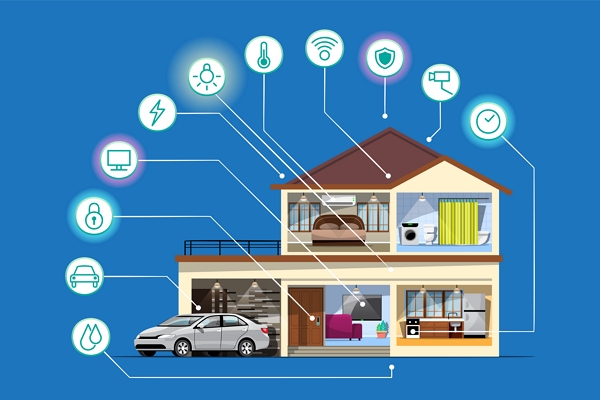 With a centralized platform, homeowners can access and manage all of their devices from any location and at any time.
IT Managed Service Providers (MSPs)
Hiring a dedicated IT team can be a costly and time-consuming process for traditional companies.
By outsourcing their IT needs to IT-managed service providers, companies can take advantage of their expertise and experience, reducing the need for in-house IT staff.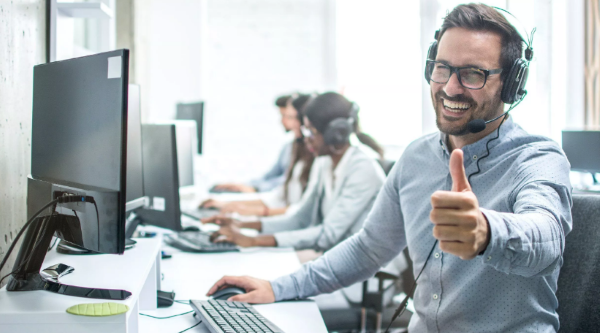 IT-managed service providers use remote management software to monitor and manage the devices and networks of their clients, reducing the need for on-site visits and minimizing downtime.
Transportation & Logistics
In the transportation and logistics industry, IoT remote management tool monitors and controls connected vehicles, such as trucks and trains.
The centralized platform provides real-time performance monitoring and location tracking. This enables businesses to optimize their operations for maximum efficiency.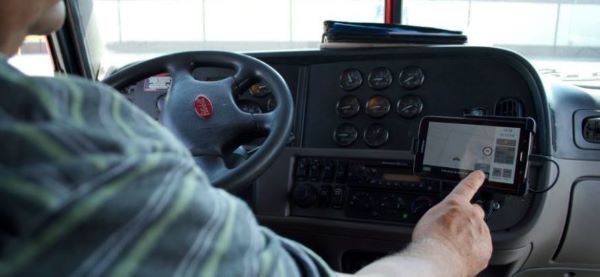 The software also help in tracking and monitoring the movement of goods and packages throughout the supply chain, providing real-time visibility into their location and status. This helps in reducing the loss of goods, improving delivery times, and ensuring customer satisfaction.
4 Barriers to Remote Managing IoT Devices
Firewalls
Firewalls are a challenge for remote IoT management because they do more than protect networks from unauthorized access. They may also block communication between devices and remote IoT management software.
To fix this, firewall settings must be adjusted to allow access to the remote IoT platform.
Dynamic IP
Devices with dynamic IP addresses change their addresses often. This makes it hard for remote IoT management software to connect to them.
Using a dynamic DNS service helps solve this problem. This service links a device's dynamic IP address to a static hostname, making it easier for remote IoT management apps to connect to the device.
5 Designing a Remote IoT Software for Your Business
The Internet of Things (IoT) has made a big difference to how people run businesses these days. More and more people are investing in IoT devices. For this reason, having an effective remote management system to monitor these devices is essential.
Here, we take a look at some of the key features that must be taken into account when designing a remote IoT software for your business:
Centralized Dashboard
A centralized dashboard is important when getting a remote IoT management software. This dashboard allows users to observe their whole network from a single location.
It does this while still receiving real-time analytics. It should be simple to use and ensure easy access to all necessary information. This is necessary so you can successfully use your IoT system.
Secure Connections
Security is paramount with regards to IoT device management. Your software should provide encryption and authentication features to protect your business. With these features in place, you can be sure your data is safe from unauthorized access.
Scalability
Your remote IoT management software should be able to scale to accommodate the extra devices as your IoT network expands. This includes the capability to manage numerous networks and add new devices.
Popular and Secure IoT Software Providers/Integrators:
AWS IoT: Amazon Web Services (AWS)

IBM Watson IoT

Microsoft Azure IoT

Google Cloud IoT
6 Solutions for Android Enterprise Devices Provider/System Integrator
AirDroid Business is a powerful MDM solution for remotely managing Android devices. With its unique features, it can streamline your business operations and safeguard data securely. Check some of the benefits of MDM software below:
Device security: Which allows Android enterprise devices providers to protect their devices from unauthorized access and other security threats. It can enforce security policies, such as password requirements, device encryption, and remote wipe capabilities, to ensure devices and data are secure.

Remote management: such as remote device monitor and control, file sharing, troubleshooting issues, this reduces the need for in-person support and can save time and resources.

App management: MDM software can help Android enterprise devices providers manage and deploy apps to devices. It can also prevent users from downloading and installing unauthorized apps.

Device monitoring: providing real-time monitoring and reporting of device performance, usage, and security incidents. This helps Android enterprise devices providers quickly identify and address any issues that arise.
7 IoT Platforms vs IoT Software: How They Differ
Knowing the differences between IoT platforms and IoT software is essential. This is so because they offer different approaches for managing and monitoring IoT devices. These two options offer various services and costs, as well as differing levels of ease of use.
Range of Services
The primary difference is the extent of services provided by these two options. IoT platforms provide an all-inclusive solution for managing and monitoring IoT devices. But IoT software focuses on providing specific solutions for specific needs.
Expense
The second difference lies in cost. IoT platforms and software can be costly, and businesses need to evaluate the value they receive for their investment. IoT platforms tend to be more expensive due to their wide range of services.
Usability
Lastly, ease of use differs between IoT platforms and IoT software. Due to the comprehensive services offered, IoT platforms can be more challenging to manage. It can also be less user-friendly than IoT software.
8 Further Reading: 6 Important Tips for Getting a Remote IoT Software
It is important to consider several things when looking for the right remote IoT software for your needs. Here are six tips that can help you make the right choice:
Evaluate your requirements
Before anything else, identify and evaluate your needs. Take into account the number of devices to be supervised, the type of data you'll collect, and store and the security level that you';l need. These details will guide you as you search for a software solution with the required features and functionalities.
Don't forget to check costs
Budget is always a huge factor in any decision-making process. Choose a software solution that satisfies both your budget and your requirements. Make sure that it provides all the necessary features you need without breaking your bank account.
Ensure user-friendliness
Choose a solution with an intuitive, user-friendly interface. This will make it easily accessible to everyone in your organization, not just those who are tech-savvy. Look into its navigation & configuration features as well.
Secure data
When it comes to remote IoT software solutions, security must never be compromised. Choose one with strong security features such as encryption and access control. This will protect all sensitive information within your organization.
Take compatibility into consideration
Selecting a compatible software solution is also key. Thus, make sure that it can seamlessly integrate with all existing systems.
Research on provider's credibility
Lastly, ensure that you choose a reputable provider. You can do this by researching their background & customer reviews & references prior to making a decision. Check if they are credible providers of high-quality products & strong customer support services!
Was This Page Helpful?