[2023] How to Troubleshoot IoT Devices Issues Remotely?
The world is moving from standalone devices to interconnected devices through the Internet of Things(IoT). However, it has a vulnerable side; any connection disturbance can lead IoT devices to malfunction.
On-site troubleshooting might take high cost, therefore, IoT remote troubleshooting is a great way to enhance efficiency, save expenses, and improve customer experience. Wondering how? We will illustrate how to troubleshoot IoT device issues remotely.
Part 1. What is IoT Remote Troubleshooting?
The process of detecting the cause behind IoT devices malfunctioning and fixing the issue remotely is referred to as IoT remote troubleshooting. Connectivity problems, software bugs hardware malfunctions, power problems, security breaches, and problems integrating with other devices or software systems are all common issues with IoT devices.
Since IoT devices are always connected to the internet, they can be accessed and controlled remotely through device-specific portals, remote monitoring, and control systems, or third-party services.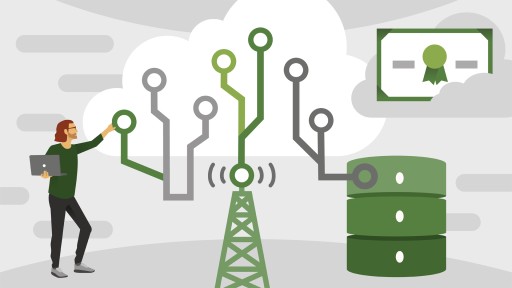 Part 2. What are the Common Issues of IoT Devices?
Before you look for an answer for remote troubleshooting IoT devices, it's necessary to know their common issues, which can help you solve the issues quickly later.
Software Bugs: The applications installed on the IoT devices may malfunction due to certain bugs and glitches in the software itself. The software needs to be updated, or certain changes need to be made in the device settings to fix the issue.
Hardware failures: IoT devices can suffer hardware failures just like any other electronic device. Even though hardware failures need on-site troubleshooting, remote troubleshooting is possible due to remote inspection through the device camera and instructing on-site staff to fix the failure accurately.
Power issues: If your IoT device is getting restarted or refusing to turn on, it is most likely a power issue. The issue could be due to internal components of the device as well as the power outlet.
Security breaches: Security is a major concern for IoT devices, and more often than not, security breaches lead to the malfunctioning of devices. Security breaches need experts to restore the devices to their normal state, and such troubleshooting should be done instantly before any further data theft.
Connectivity problems: Since interconnectivity is the backbone of IoT devices, any issue with the connectivity leads to failure in the execution of certain processes. Connectivity problems can be technical as well as hardware issues, and they can be diagnosed remotely.
Part 3. Why Businesses Need IoT Remote Troubleshooting?
Businesses that rely on IoT devices for their operations, IoT remote troubleshooting is essential for them. Here is how IoT remote troubleshooting services are helping businesses.
Increased efficiency
IoT devices can face common issues at any time, and they need to be diagnosed and fixed timely. The faster the problems are solved, the better it is for business operations that are dependent on IoT devices.
Since remote troubleshooting can solve issues instantly, it enhances the efficiency of business operations as well as the troubleshooting service offered by the support team.
Cost savings
When you can troubleshoot any issue remotely, you do not have to visit and physically access the affected devices. This saves travel expenses as well as valuable working time. The limited support team can attend to multiple IoT devices remotely rather than a large support team performing on-site services. Therefore, remote IoT devices troubleshooting service saves business operational costs.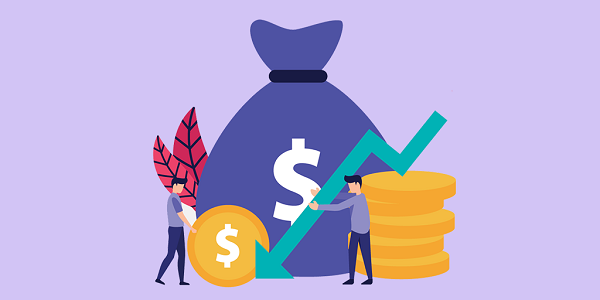 Improved customer experience
When your business is dependent on IoT devices, and they start to malfunction, your business operations get affected. This indirectly affects your customer experience as you cannot serve the demand from the customers when the devices are down. Through remote troubleshooting, the support team can diagnose and solve issues instantly and prevent disruption in serving customers.
Enhanced Security
The support team can access remote IoT devices and take control of the device when its security is breached. Immediate access prevents further damage from hackers, and the data can be protected.
Most importantly, new security measures can be implemented across all IoT devices instantly rather than visiting them one by one. Multi-level security policies can be executed across all devices for the integrity of data and devices.
Part 4. Considerations for Remote Troubleshooting of IoT Devices
There are certain factors you have to consider during the remote troubleshooting of IoT devices. There is considerable risk in remote troubleshooting unless a few crucial considerations are not taken care of.
1Secure connection
First of all, for troubleshooting remote IoT devices, a connection has to be established between the devices and the remote support application. The connection has to be secure in all possible ways so that hackers cannot get entry to the connection through backdoors and control the IoT devices secretly. The connection can be secured through dynamic authentication and high-end encryption.
2Data privacy
When you are troubleshooting remotely, you have to ensure that the data on the IoT devices are protected. Data breaches on IoT devices are quite common, and they can destroy businesses completely.
Data privacy can be ensured by blackening the screen of the remote device during a troubleshooting session. This will prevent the on-site staff and customers from viewing internal data. Besides implementing security policies, restricting user permission and limiting device usage can ensure data privacy.
3Stability of the connection
Last but most importantly, the stability of the connection during remote troubleshooting is very important. When you are performing a certain critical operation on the remote IoT device and the connection becomes instable, the device can become vulnerable and damaged as well.
The stability of the connection depends not only on the internet connection but also on the remote support software you are using for troubleshooting.
Part 5. AirDroid Remote Support - Best Way to Troubleshoot IoT Device Issues Remotely
If you are looking for the best remote support tool to troubleshoot Android-based IoT devices remotely, we recommend AirDroid Remote Support.
The reason for handpicking AirDroid Remote Support is that it satisfies all the parameters to offer the best remote support service, starting from essential options to advanced features.
Here are the key features of AirDroid Remote Support that make it stand out.
1. Remote access & control
AirDroid Remote Support allows you to get remote access to the targeted Android-based IoT devices instantly. You can get full control of the devices and perform the required actions to fix any issue. Also, you can connect to as many mobile IoT devices as you want in a secure way and provide software as well as hardware troubleshooting solutions.
There is also a black screen mode (coming soon) through which you can hide the screen of the controlled device and show a black screen instead for privacy purposes.
2. Real-time screen sharing & voice chat
Through the real-time screen-sharing option, you get to see the customer's screen on your device and diagnose the issue properly. You can also have voice messages/chat and text messages with the on-site staff to instruct them to perform any action as required for troubleshooting.
3. Black Screen Mode
AirDroid Remote Support's black screen mode enables turning the controlled device screen into black when IT admins control the device remotely and protect the company's privacy.
4. Blacklist App
In order to prevent fraud, AirDroid Remote Support has established an application blacklist. If AirDroid detects that there is a software on the blacklist when the user is performing remote control, AirDroid will immediately stop the screen transmission and turn the screen into black.
5. AR camera
AirDroid Remote Support lets you connect to a device's camera so that you can assess the physical equipment directly. You can place AR & 3D markers on the object for better remote troubleshooting especially when there is a hardware failure issue.
6. Gestures & markup
Through real-time screen sharing, you can use the gestures feature on AirDroid Remote Support to demonstrate a process on the customer's screen.
This means you can swipe and click on your screen and the customer will see your gestures on his screen and perform any task as per your gestures. You can also annotate a screenshot with markers for better illustration.
7. Lightweight management
The lightweight management feature helps AirDroid Remote Support stand out over other tools. With this feature, you can set different roles and permissions for the users of the IoT devices for proper management.
You can install apps, implement security policies as a group as well as go for mass deployment as applicable. Depending on the remote control scenarios, you can take lightweight management steps instantly.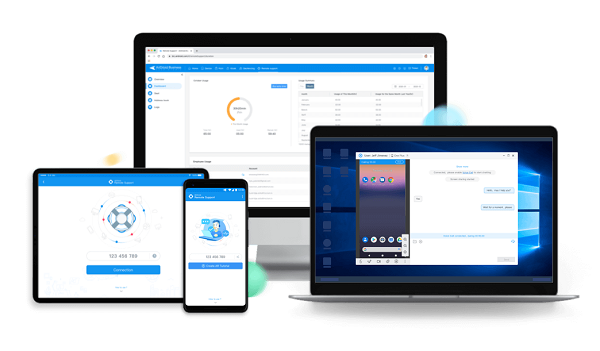 Part 6. Extra Strategies for Maintaining Optimum Performance of IoT Devices
Prevention is always better than cure, and if you perform certain steps regularly, you can prevent IoT devices from malfunctioning to some extent. Here are some useful strategies to keep your IoT devices secure and ensure that they perform at their best.
1Keep devices updated
You should always update IoT devices. This is because the updated versions fix any bugs in the previous versions along with new features for better performance. When devices are updated to the latest available versions of apps, they perform at their best and prevent backdoor exploitations.
2Conduct regular check-ups
You should regularly check the health parameters of the devices to detect early signs of malfunctioning and breakdowns. Whenever you detect any abnormality on these parameters, you can take appropriate steps instantly and ensure the devices perform at their best all the time.
3Always keep backups
Sudden breakdown of IoT devices is not uncommon, and you should be prepared to handle unforeseen circumstances. You should regularly take backups of data and logs so that nothing is lost if the malfunctioning device cannot be rectified.
Similarly, backup devices should be ready to replace the malfunctioning devices instantly so that business operations do not get disrupted.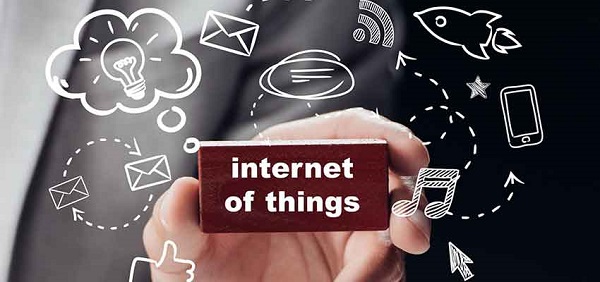 4Remove unused apps and services
The more apps and services you have on your IoT devices, the more difficult it becomes to manage them. That is why you should remove unused apps and services so that the devices have only the apps and services that are required for business operations.
Unused apps are also a source of security issues as they are likely to be outdated with bugs for hackers to exploit.
5Setup firewalls
Last but most importantly, you should have a strong firewall across all IoT devices. More than breaking down, the breach of security is the prime concern for IoT devices.
You can eliminate the risk by setting up a strong firewall to prevent unauthorized access and malicious attempts.
Conclusion
Troubleshooting IoT devices issues remotely is steadily becoming a common practice. It saves time, money, and ensures efficient service and timely response. However, you need to choose the best remote support tool so that you can get all the necessary and advanced features for proper remote troubleshooting of IoT devices. We recommend AirDroid Remote Support for its robust features to troubleshoot enterprise-level mobile IoT devices.
FAQs about IoT Devices
How IoT devices are controlled remotely?
Depending on the operating system of the IoT devices, a compatibility remote support application is picked. The application connects to the IoT devices through proper authentication, and an encrypted remote session is initiated. Therefore, the devices are controlled remotely through the application, and necessary actions are performed on the devices.
How to ensure security during remote IoT troubleshooting?
First of all, the connection between the IoT devices and remote support software should be established through proper authentication to avoid unauthorized access. The connection should also be encrypted to avoid eavesdrops. Besides, the user accessing the devices remotely must have limited permissions as per his role to perform the required actions.
Was This Page Helpful?