[New] 7 Best Free Remote Assistance Software for Business
Nowadays, providing support from anywhere worldwide is more important than ever, especially in this pandemic period. Remote assistance software is perfect for this, as your team can seamlessly connect to other devices such as unattended devices, or help clients remotely within the same city or from different parts of the world.
There are different paid or free remote assistance software on the market. However, which one is best for your business? If you are looking for the right remote assistance software for your business. Continue reading to know more!
Part 1. What is Remote Assistance Software?
Remote assistance software allows access and control, totally or partially, devices like computers, and mobile devices from anywhere in the world. It does this via the Internet or a local network to execute different desired activities between one user and another.
This type of tool is based on server-client technology. The server runs on the controlled device, which receives instructions from the client installed as a remote host. With it, IT admins can access files, install or uninstall different programs and drivers, modify operating system settings, and more.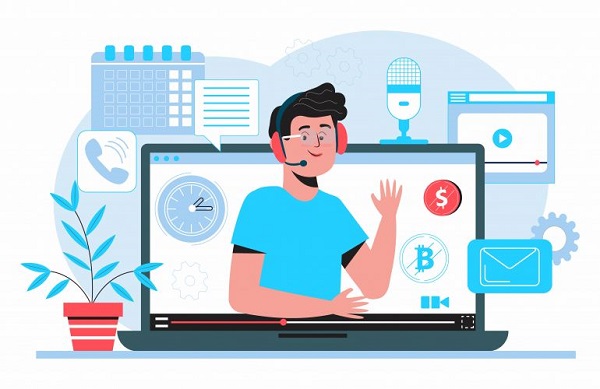 Part 2. Remote Assistance Software Use Cases
Remote management software offers many valuable features in different industries and businesses. Meet some of them below:
1Unattended Devices
Use remote assistance software that simplifies access to unattended devices. Just download the installer or deploy the unattended access installer through mass deployment, and your support team can manage all unattended devices immediately. Thus, it is possible to reboot the unattended devices and access them at any time without needing your customer to be at the devices.
Business Sectors: Professional services, manufacturing, engineering & construction
Personnel using the software: IT Support, equipment operators, informatics, and software engineers.
Outcomes: Easy access and take full control of devices remotely and troubleshoot your or your customers' devices instantly.
2Commercial Equipments
There are lots of equipments for commercial use, such as digital signage, industry equipment, POS, and more. Sometimes, the equipment might be down. With remote assistance service, a support technician can fix the problem remotely without needing to go to the customer's location, which reduces equipment downtime and serves customers in a shorter period.
Business Sectors: Manufacturing, engineering, service industry
Personnel using the software: IT support, project managers, superintendents, factory managers, installers, design engineers, and owners.
Outcomes: Saves time and money by allowing support personnel to access commercial equipment without having to travel to the location of the devices. Increase customer satification.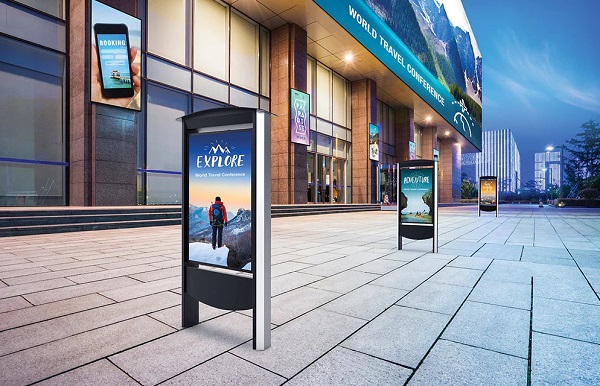 3Transportation
The current dynamics of the transport sector require quick responses to any possible abnormal situation that may arise. It's where one of the indisputable advantages of remote assistance software lies; it allows the customer or driver to get immediate support solutions.
Business Sectors: Transportation.
Personnel using the software: IT Support, project managers, and equipment operators personnel using the software.
Outcomes: Facilitates remote assistance, allowing solving logistical incidents that may arise at high speed.
4IT Services
Employees can access files, programs, and the network quickly and securely from wherever they work, while IT has seamless and reliable access to any computer. Remote assistance software makes it possible for everyone to have access to remote work.
Business Sectors: Supports all business sectors.
Personnel using the software: IT Support, technical service, equipment operators.
Outcomes: Provides access, support, and management of any device, from anywhere.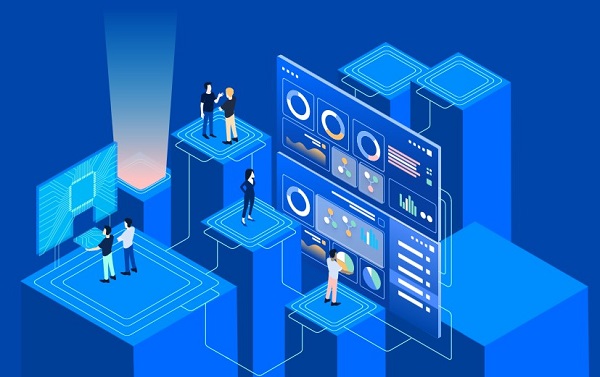 5Customer Service
Connect your customers quickly and easily with support teams around the world. Free remote assistance software always allows customers access to people with the proper knowledge and experience. Remote customers often expect the problem to be resolved as quickly as possible.
Business Sectors: Supports all business sectors.
Personnel using the software: Technical service, customer service, customer care, and customer experience personnel.
Outcomes: Improves customer experience by receiving a quick response to customer requirements
6Healthcare
Healthcare professionals can remotely use specialized free remote assistance medical software running on high-end machines and efficiently perform tasks such as analyzing blood and tissue samples from anywhere.
Likewise, employees can access patient records, images, or electronic medical records while on the go from the exam room to the office in various departments or from home.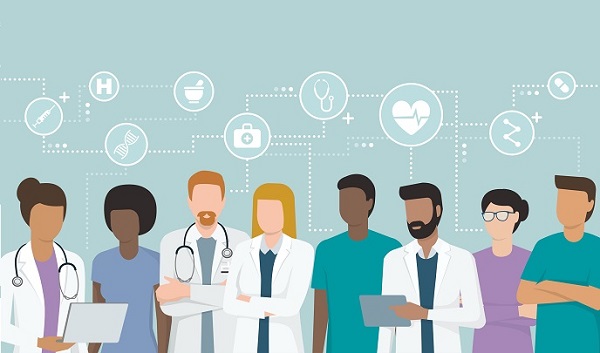 Business Sectors: Hospitals and any health center
Personnel using the software: Nurses, administrative staff, health informaticians, and sales representatives.
Outcomes: Patients can view and update their standard patient and insurance information on a company tablet or mobile device, avoiding paperwork and human error.
7Education
Faculty members can efficiently manage and control remote tablets and app updates, and students can improve the digital learning experience.
Business Sectors: Schools, universities, and other educational institutions.
Personnel using the software: Teachers and administrative staff.
Outcomes: Teachers can remotely manage school devices and create safe e-learning experience for students.
Part 3. Why Remote Assistance Software is Important for Business?
There are many benefits that remote assistance software can offer companies, among which the following stand out:
1. Troubleshoot Instantly
To provide a secure remote assistance service, a support technician doesn't need to come to your customer's location, which allows you to optimize the speed of reaction to customer problems.
With a remote administration tool, you can opt for the remote assistance you require at any time. If a problem arises, you must contact a technician who can help you even if he is far from you. As a result, the specialist can serve more customers in a shorter period.
2. Improve Efficiency
Through secure remote assistance, 90% of IT incidents can be resolved. In the case of software solutions performance, some vendors have achieved greater effectiveness by responding efficiently to at least 99% of their customers' requests.
It is handy for any organization as it minimizes the need to request the physical presence of a technician. Thus, companies can feel confident that they can count on a service capable of responding efficiently, even in contexts where the organization's characteristics require constant mobility of users and equipment.
3. Cost Effective
Usually, the physical presence of a technician implies extra charges related to transportation expenses. These charges can considerably increase the final price of the support service.
In secure remote assistance, on the other hand, the customer's investment covers exclusively the support service, which involves a reduction of up to 60% of the total cost concerning on-site support.
4. System Maintenance
The importance of remote maintenance in the industry is growing. Thanks to the interconnection of devices via the Internet, internal networks, and faster mobile networks, remote maintenance is an excellent alternative to on-site support in many application areas.
In this way, secure remote assistance makes it possible to optimize work processes and system maintenance more easily and quickly.
5. Reduce Risk of Data Exposure
All transmitted data (screen images, text, and voice messages) are usually encrypted using reliable encryption algorithms to ensure secure remote assistance. In addition, there may be password protection and access filtering by IP address, i.e., you can allow access only for particular computers and subnets. It avoids any possible data leakage.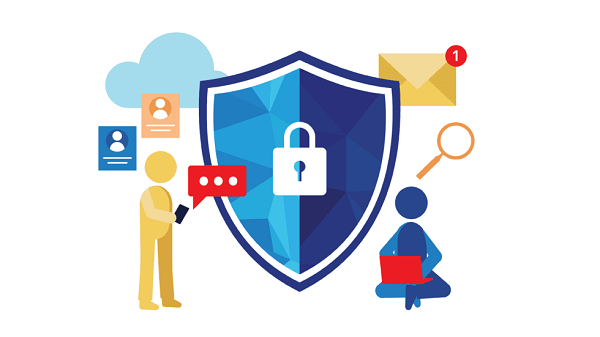 Part 4. 5 Free Remote Assistance Programs
Now you know what remote assistance programs are, it is time to review some of the free options available on the market and see the features they usually offer in their free version to get remote access to your device.
Check out these five popular free remote assistance programs!
1 GoToAssist
It is a remote assistance app for Android that offers a downloadable web and desktop interface that you install in seconds to provide instant real-time assistance to your customers via live chat and integrates with multiple operating systems.
Note: The features of free version are limited.
Key Features
Remote desktop viewing.
File transfer.
Manage login, reboot, or reconnect.
Shared camera in mobile browser
Compatible with windows, mac, Android, and iOS.
2 AeroAdmin
It is a free and portable remote assistance app specially designed for Windows. It has the particularity that it allows you to save the app on a USB drive and start in less than a minute, and you can customize features in the paid version.
Key Features
Real-time employee activity monitoring.
File sharing.
Access from multiple accounts.
Screen recording.
Session recording.
3 DWService
This tool offers remote access to systems using a web browser. If you are at home or anywhere in the world, you can access your computer running Windows, Mac, Linux, and Android operating systems. In addition to the essential functions of screen sharing and file transferring, it allows monitoring activity on the workstation.
Key Features
Real-time monitory activity.
Two-factor authentication.
Text editor.
Terminal session starting.
System status tracking.
4Iperius Remote
Iperius is a remote assistance app for Android that allows several company operators to connect to a single device. A simple interface and a customizable platform enable tracking of connection history on an unlimited number of computers in the premium version.
Key Features
Configuration of specific remote access.
Multi-user chat.
Windows, Mac, Android, and iOS compatible.
Session recording.
5Distant Desktop
This tool allows you to connect your workstation remotely and hold meetings, lessons, events or provide technical support remotely. The remote assistance app for Android offers multiple monitor access and reboots a computer remotely, and its demo mode makes it easy to use for beginners.
Key Features
Voice communication.
Built in text chat.
File and clipboard transfer.
Screen sharing
Multi-session handling.
Limitations of Free Remote Assistance Software
1. Functions are Limited
The downside of remote assistance software for businesses is that it does not offer the ability to perform remote actions such as locking, blank screen, and blocking remote access of another participant. Please note that free versions sometimes do not allow adding new users, and automatic updates are unavailable.
2. Data Security Cannot Be Guaranteed
By using your computer with free remote assistance software for business, you also risk making all the information stored on the computer available to malicious third parties.
Keep in mind that when you make remote access, the data displayed on your device through an internet connection whose privacy and confidentiality can be breached by others.
3. Services Might be Unstable
It is one of the issues that most often frustrates users of free remote assistance software, and in the free versions, sometimes the connection is interrupted abruptly, and you must re-enter. If you were using the editor, sometimes do not save changes. They could be more reliable.
Part 5. The Most Reliable Remote Assistance Program with Free Trail
So far, we have seen remote assistance options that, while free, offer basic features and only partially meet the needs of businesses. However, there are more complete options like AirDroid Remote Support that cover those needs and focus on the continuous stability of the connection between your devices so you can keep track of your business in real-time.
Now, let's know more details about these two reliable programs.
What is AirDroid Remote Support for Business?
AirDroid Remote Support is a remote assistance program for Android and iOS devices. It offers on-screen tutorials and troubleshooting for your clients and remote employees from a computer or mobile device.
What Can You Do with AirDroid Remote Support?
Remote Control & Management
With this feature, you can directly take full control of the remote device, and easily offer assistance to your clients or employees. You can also view the device status on a list and add notes and group management for devices.
Black Screen Mode
AirDroid Remote Support is dedicated to protecting corporate data, the patented black screen mode feature allows turning the screen into black when remotely controlling a device, which can effectively safeguard enterprise device data and privacy.
Unattended Mode
Under the unattended mode, you can easily conenct and remote control device without consent from the device end.
Vocice Call, Voice & Text
You can tackle and resolve complex issues for your clients by communicating directly with real-time voice chat and screen viewing. If the clients are not available to take a call, you can communicate through voice messaging or text.
Real-Time Screen Sharing
You can see the clients' shared screen and give instructions via real-time voice calls, messages, or tutorial gestures to support them to fix problems.
File Transfer
With this feature, you can transfer files to your customer such as apk files, or your customer can send you the error logs so you can troubleshoot the problems more quickly.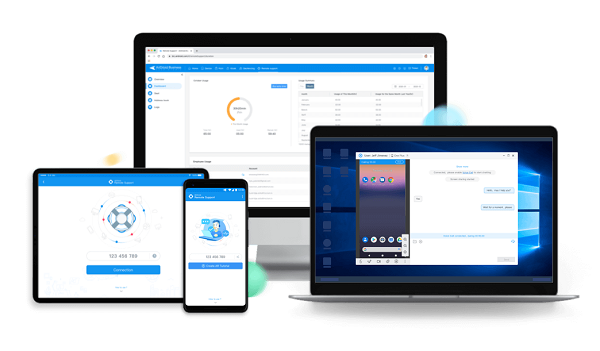 Part 6. Conclusion
Remote Assistance Software is a helpful tool to get control over distant devices. There are many options available, and some of them allow remote control in their free version, with different features that make them unique. However, if you are looking for more powerful apps with full functions, AirDroid Remote Support for Business would be your great choice.
FAQs about Android Remote Assistance Software
What is the difference between quick assist and remote assistance?
The main difference is that a quick assist is a tool that allows sharing a computer screen; on the contrary, remote assistance software provides full access and control to provide tech support over a device.
Which tool is correct for remote management?
Different options are available on the market, even with a free trial; for example, AirDroid Business Remote Assistance is an all-in-one solution to get remote access and complete control over your Android devices.
Is it safe to allow remote access?
Yes, it is safe to allow remote access if you use a reliable app that offers high security and confidentiality protocols to access your device and keep your business data safe.
Was This Page Helpful?