[2023 Solutions]5 Best Cloud Storage for Photos
Now that almost everyone owns a smartphone with amazing cameras, it seems that everyone is a photographer these days. We are taking photos of anything and everything and keeping them as memories. Whether it be a hangout with your friends or an important document, we have hundreds, if not thousands of pictures to store.

However, storing them all on your phone can be a problem. It piles up, and accessing your images on a different device is not always simple. That's where cloud storage comes in. It provides an easy and convenient way to store all your photos. Let's check out some of the best cloud storage for photos.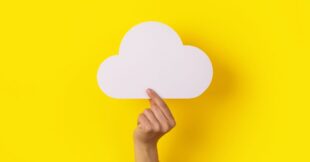 Part 1: Why Do You Need Cloud Storage For Photos?
You need cloud storage for your photos and videos because, over the years, they take up a lot of storage. It's also easy to use and access from anywhere, unlike keeping all your photos on one phone. There's less risk of losing it as well.
A lot of people still prefer to just use their phone's internal storage for storing their pictures. If you still aren't convinced, here are some of the reasons why you need cloud storage.
Space
The primary reason people shift to cloud storage for their photos, videos, and even other files is storage space. Think about it. You probably take pictures every time you have a meet-up with friends and family, on every occasion, and even randomly on your own. Over time, you end up having a lot of photos to store.
Your photos and videos end up taking up most of the internal storage on your phone. And while more and more phones are coming out with very large internal storage, this also means they are way more expensive. A 512 GB phone is going to be much more costly than a 128 GB phone.
So isn't it better to use cloud storage and save space on your phone, than spend hundreds on a larger storage space? There are plenty of free online photo storage options that are safe, easy, and reliable. It's a much better way to store your photos.
Convenience
The thing with cloud storage is that it's very easy to access from anywhere. Whether you are on your phone, on a laptop, or even on someone else's PC. You can simply log in to your account on your browser and access your photos. This makes it very convenient.
On the other hand, if you store all your photos on a single device, you will always need access to that device if you want to see your photos.
With cloud storage, it's also much easier to send and share photos with others, and even collaborate on albums. You can simply share a link or add someone as a contributor, instead of having to manage and send each photo manually. There's also no way to collaborate on an album with other people if all your albums are on your phone.
Backup
Cloud storage also acts as a backup for all your photos. These are years of memories with your loved ones and they can even hold important documents and information. So you wouldn't accidentally want to lose them.
If your phone breaks or gets stolen, you lose access to all your photos on your phone. But with a cloud storage system, you still have all of them backed up. This also makes it easy to switch to a new phone as all you have to do is log in to your account, and your photos get synched up.
Part 2: Top 5 Best Cloud Storage For Photos And Videos
There are a lot of options out there when it comes to cloud storage. But not all of them are good. That's why we've prepared a list of the best photo storage apps for you. You can choose whichever one you prefer.
1Google Photos
If you are looking for free cloud storage for photos, then the Google photos app is one of the best options out there. It gives you 15 GB of storage (along with your Google Account) for free. Up until June 2021, it had unlimited storage for photos and was completely free.
However, with a recent update, that has changed, and you can now pay about $1.99 per USB every month for 100 GB of storage. Which is pretty affordable; there are also other plans you can check out that come with a lot of features.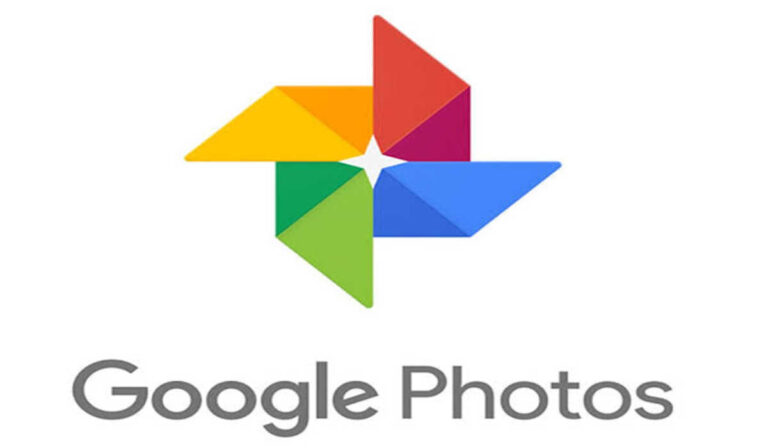 Despite not having unlimited storage for free anymore, Google Photos is still one of the best online photo storage options out there. It's meant for photos and has features that let you easily organize, find and manage your photos.
2Google Drive
You can also use Google Drive to store your photos and videos, but it's much less efficient and harder to manage. It doesn't have all the features of Google Photos, but there are still a lot of people who use Google Drive for photo storage.
It's free up to 15GB, and it comes along with your Google Account. If you're under a plan or use a college or office google account, then you can often get a lot of premium features with that account for free. It is one of the best photo storage apps for Android.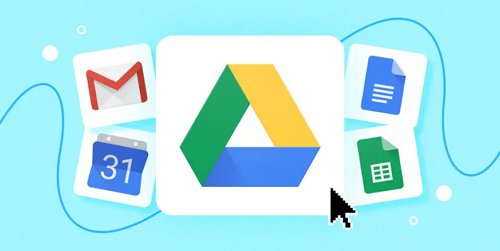 3iCloud
While Google Photos and Drive are also available for iOS users, most of them prefer iCloud's storage for all their photos. As it automatically backs everything up and is very convenient to use within the Apple ecosystem.
However, unlike Google, you only get up to 5 GB of free storage with your Apple Account, which quickly runs out. The premium subscription is called iCloud+ and there are a lot of different plans available for different regions. It's pretty affordable at about 0.99 USD per month for 50 GB.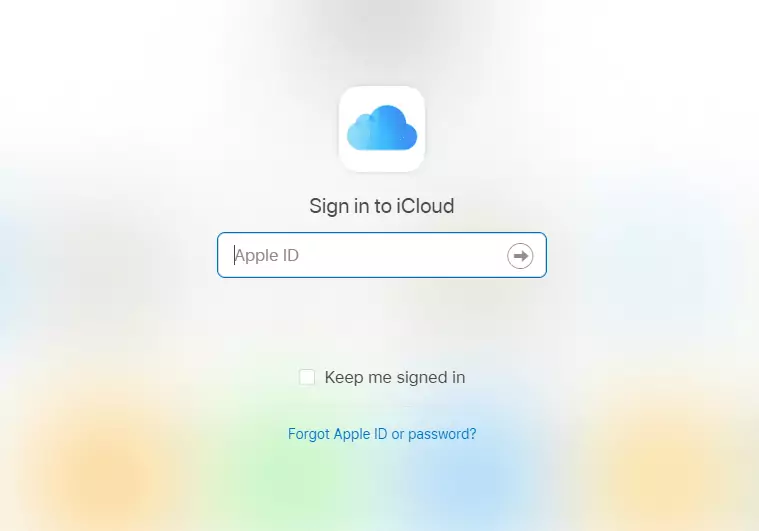 4OneDrive
OneDrive is Microsoft's cloud storage solution and works pretty well for your photos and videos. It's easy to use and is reliable and secure. It doesn't have any extra features to confuse you. For a clean and minimal storage solution, this is the best option
However, it only offers you up to 5 GB of free space, but you can upgrade to the premium plan for just $1.99 per month for 100 GB. It's great for professional use, as you can seamlessly integrate it with your Microsoft Office apps.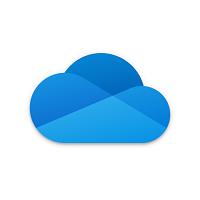 5DropBox
If you are concerned about the privacy and security of your photos, then DropBox is a good option for you. It is one of the best cloud for photos and other files as well. There's an amazing organization that helps you manage your photos and files better. You can also view a file version history and restore old photos with DropBox.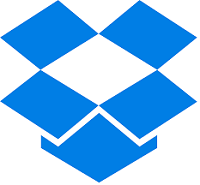 However, the free version is only 2 GB, and you can upgrade to 2 TB for about 11.99 USD a month. It sounds expensive compared to the others, but it has a lot of storage space.
Part 3: How To Access Your Photos From Your Computer Without Cloud Storage?
If you still aren't a fan of cloud storage for privacy concerns or whatever other reason, then fret not, there's something for you too. You can install AirDroid Personal on your phone and use the app to manage your photos with ease.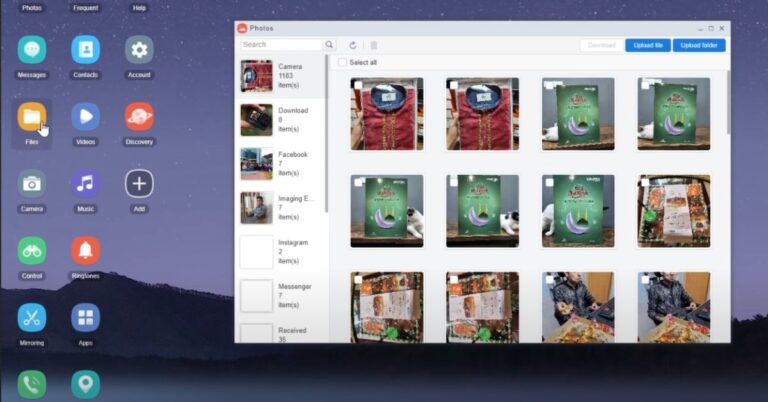 With AirDroid Personal's web client, you can easily access your phone's gallery from your PC or any other browser, just like you would with a cloud storage app. Simply sign in to your account and manage your photos from a different device.
Not only that, but you can also use the app to send or share photos with friends and family without any hassle. It's an excellent tool for those of you who are wary of cloud storage. And the best part is, it's not just photos, but also videos, mp3 files, PDFs, or any other file you might want to manage. There are tons of other features, and it's a great little tool to have on your phone.
Part 4: Conclusion
There are plenty of options out there when it comes to choosing the best cloud storage for photos, but in the end, the decision depends on what you prefer. And if you're not a fan of cloud storage altogether, you can always use AirDroid Personal to get the best of both worlds.
FAQs
1. How to store photos forever?
We all want to preserve our memories forever. If you have digital photos, storing them in the cloud is a good way to ensure they are never lost. You can also store backups and multiple copies. For physical photos, it's best to scan them and save them as digital photos in your cloud storage.
2. How many photos does 1TB hold?
1 TB is a huge storage space that approximately holds about 250,000 photos taken with a 12-megapixel camera. Of course, not all photos are the same size, so the actual number will vary depending on how big or small your photos are in size and what kind of camera you are using. But it's usually more than enough to store all your photos in one place.
3. Is it better to store photos in JPG or PNG?
While PNG is a lossless format, most pictures are usually saved as JPEG or JPG images. This is because these are easier to load on the internet and transfer between devices and platforms. But if you want higher quality, you may save them as PNGs or even PDFs. iPhones save them as HEIC files, which have better quality.
Was This Page Helpful?